Illahee Photos.  Some recent colorful photos looking toward Mount Rainer.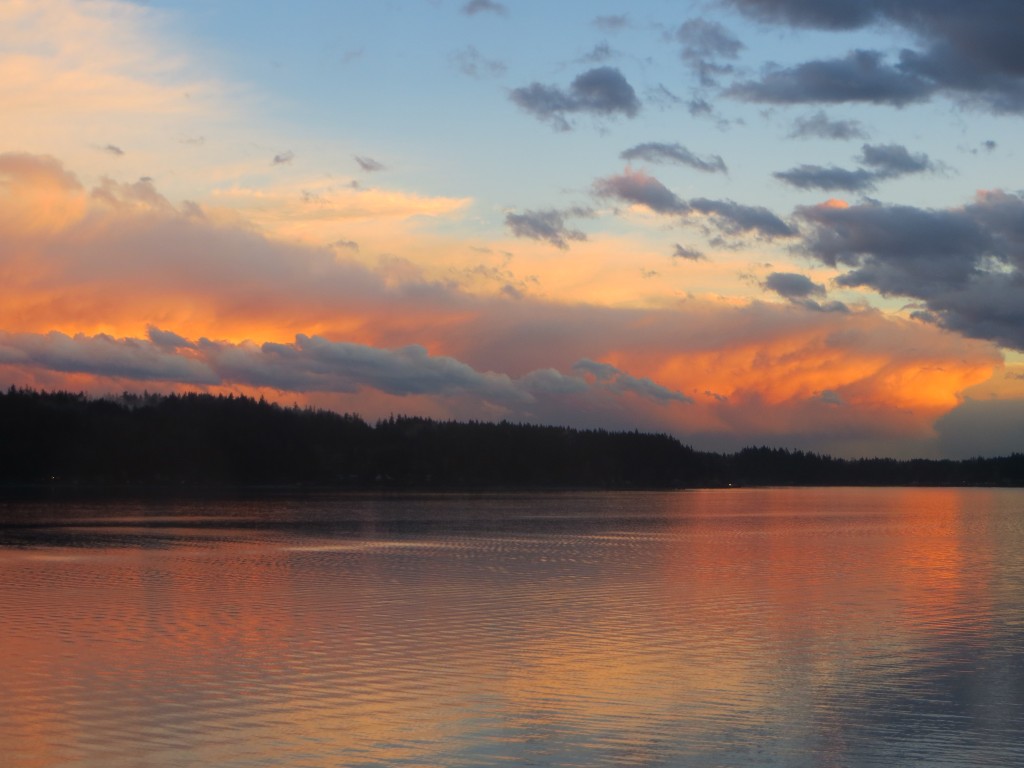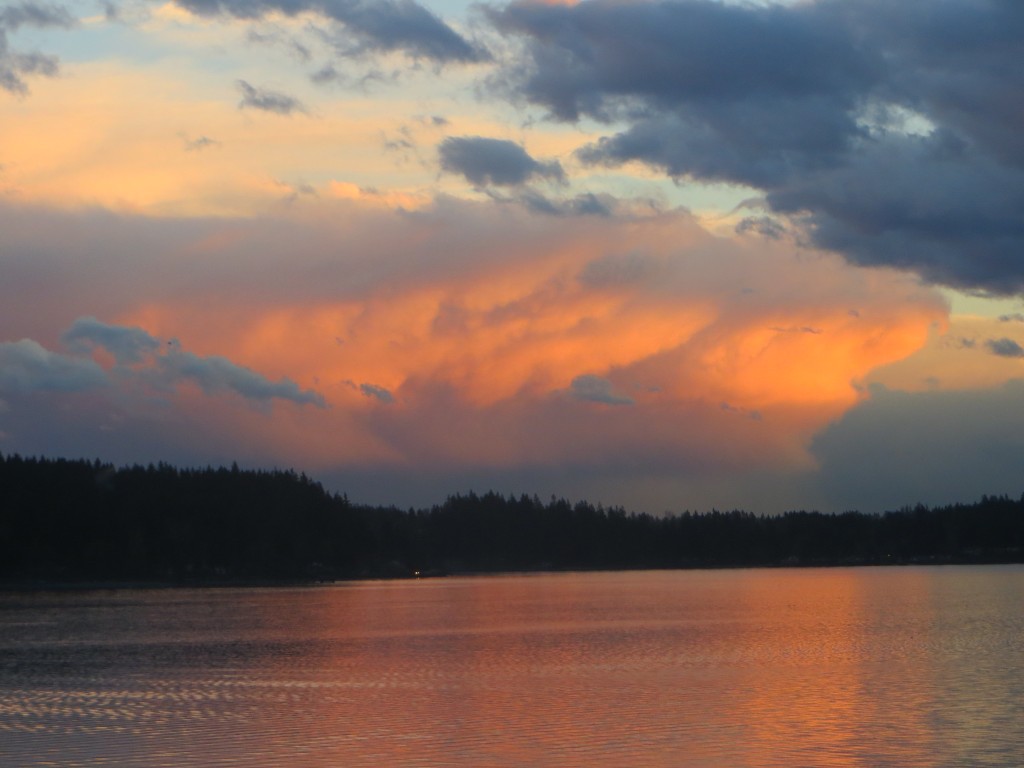 Merlin Hawk.  We found this hawk on a neighbor's sidewalk with a cat over it.  It is a Merlin, and was previously called a Sparrow Hawk.  It has been seen at bird feeders, but didn't stay long enough to get photographed.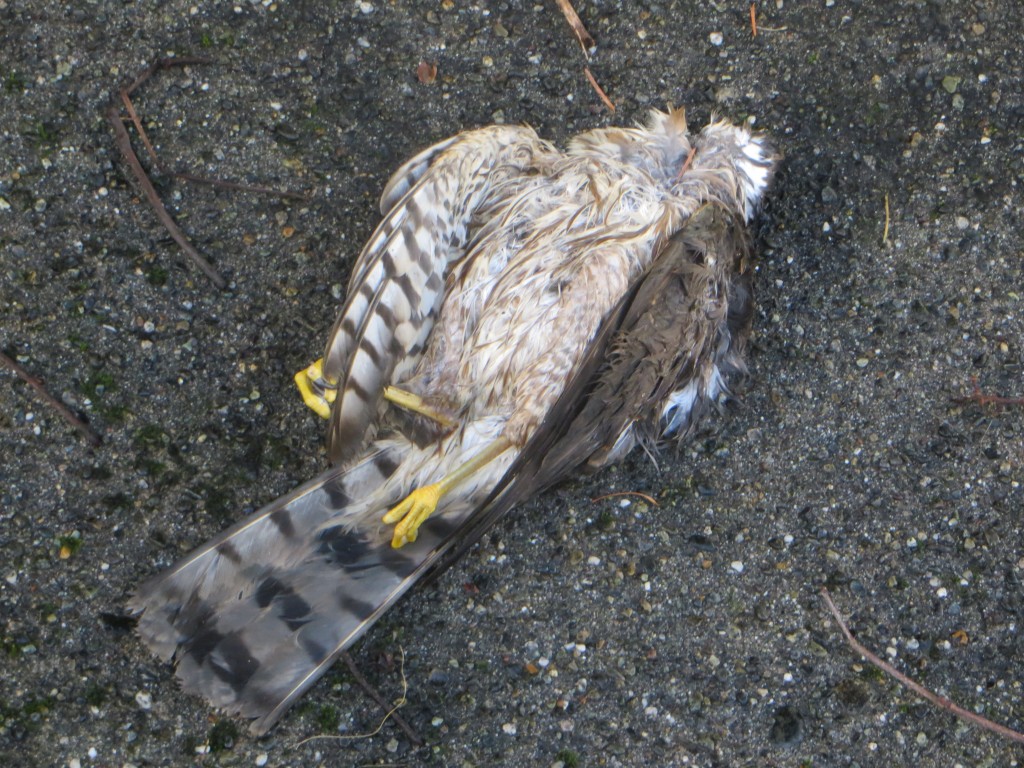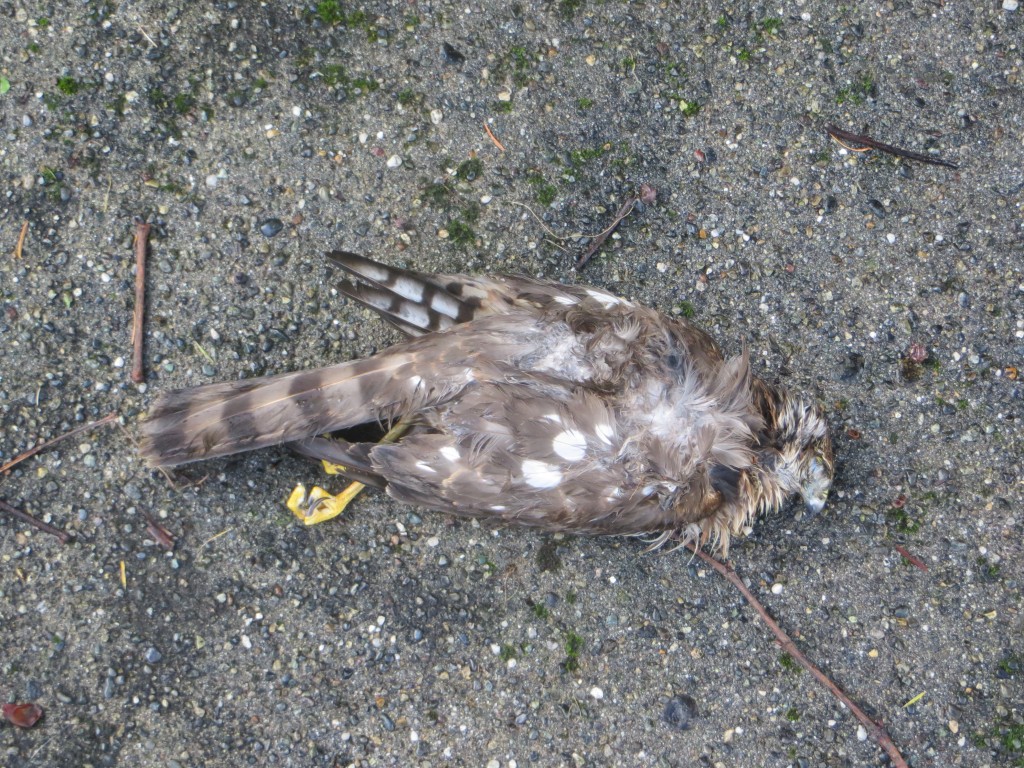 Ducks.  This past Friday a flock of puddle ducks was hanging out with a group of diving ducks, evidently feeding on something the diving ducks were pushing up to the surface.  A similar situation occurs when cormorants push a ball of herring to the surface and the seagulls have a feast.  This is the first time we've seen such an occurrence with American Wigeon.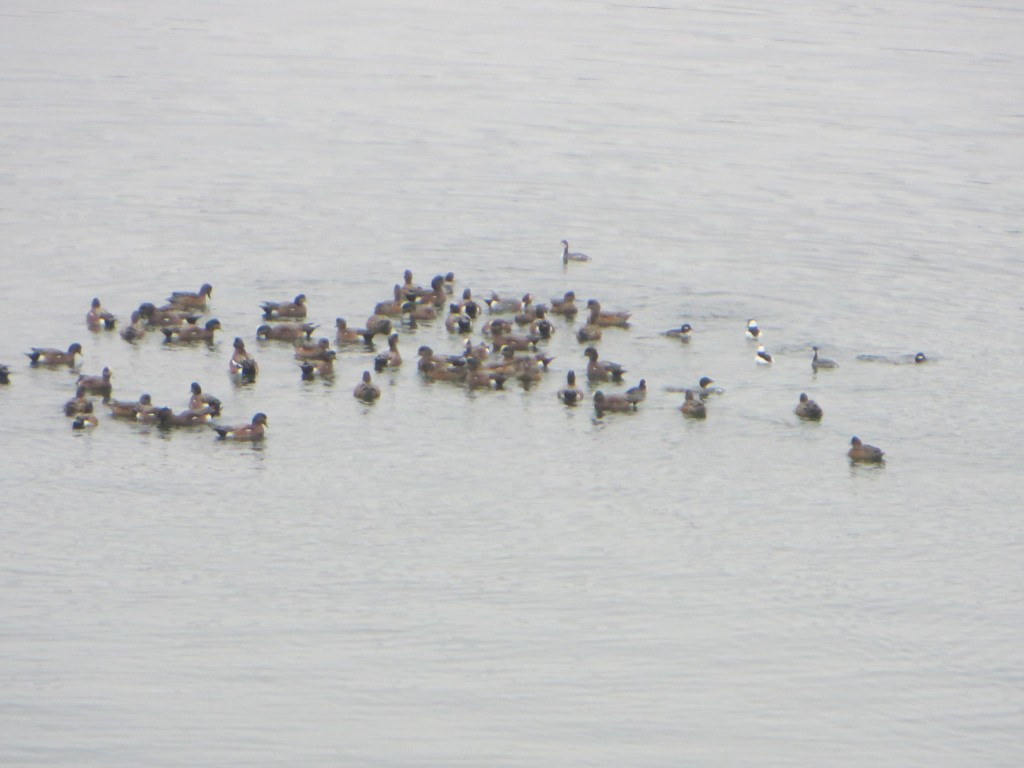 Cormorants.  When one of the local floats blew away the cormorants had to move to other floats and they also ended up at the Illahee community dock.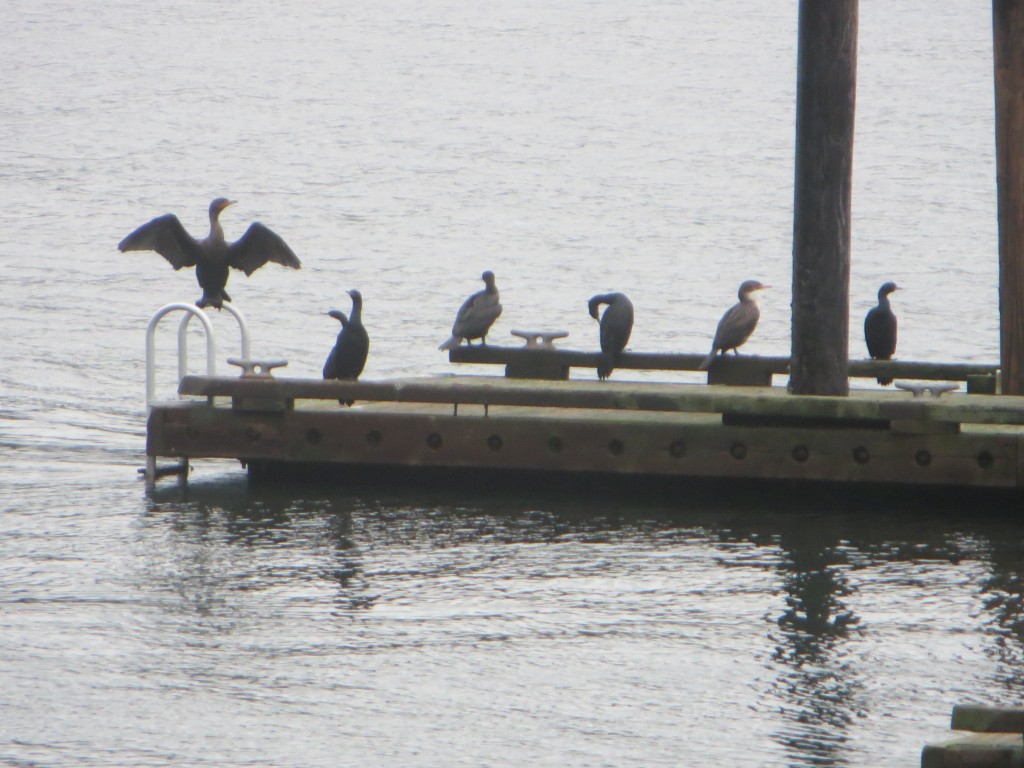 Illahee Preserve Trail Maps.  In the past week or so new Illahee Preserve trail maps showed up.  We will see if we can get better copies for a future update.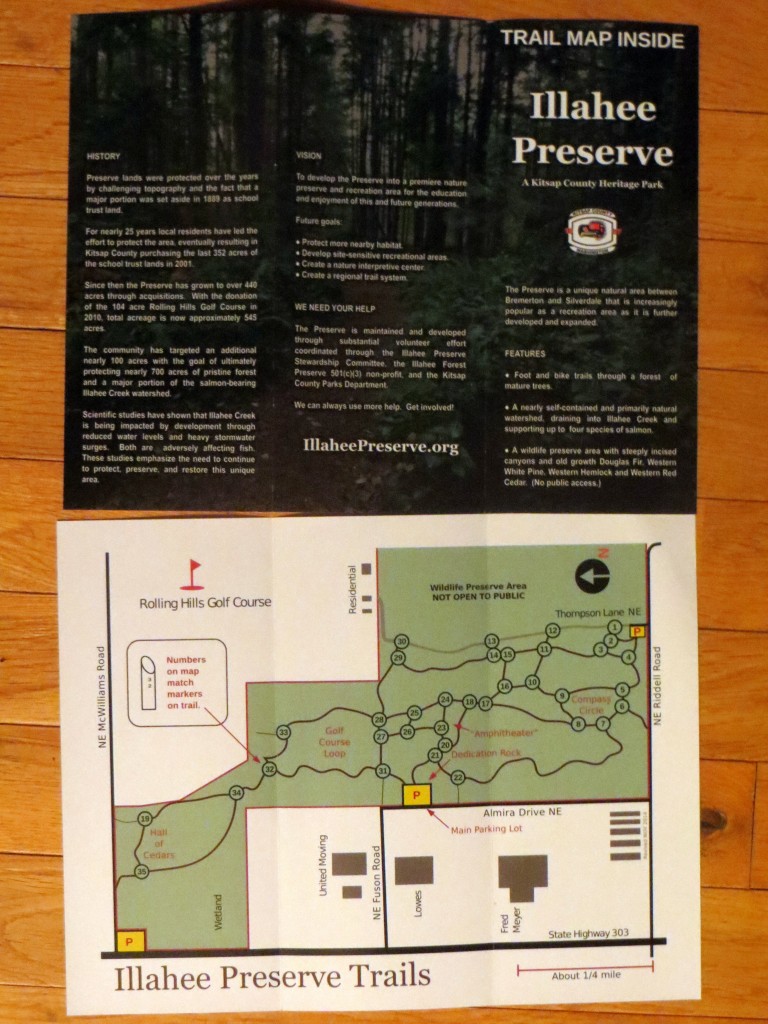 Timbers Edge Gifts.  Contributions to the Timbers Edge purchase fund have started to come in.  The property owner has committed $500,000 toward the purchase, and three others have committed $10,000 each.  This past week the Illahee Forest Preserve (IFP) treasurer reported that two $1,000 gifts were sent in as a result of the last update that was sent out.  Fliers were being distributed this weekend east of the TE development, and along Illahee Road where a forced main sewer line would go.  The plan was to get a bunch of fliers distributed before the end of the year in case people wanted to make a contribution in 2014 for tax purposes.  If anyone would like fliers let us know and we will have them delivered to you.  Just send us an email or call 479-1049.