Photos.  Preserve trillium, garden grazers, flowering plants.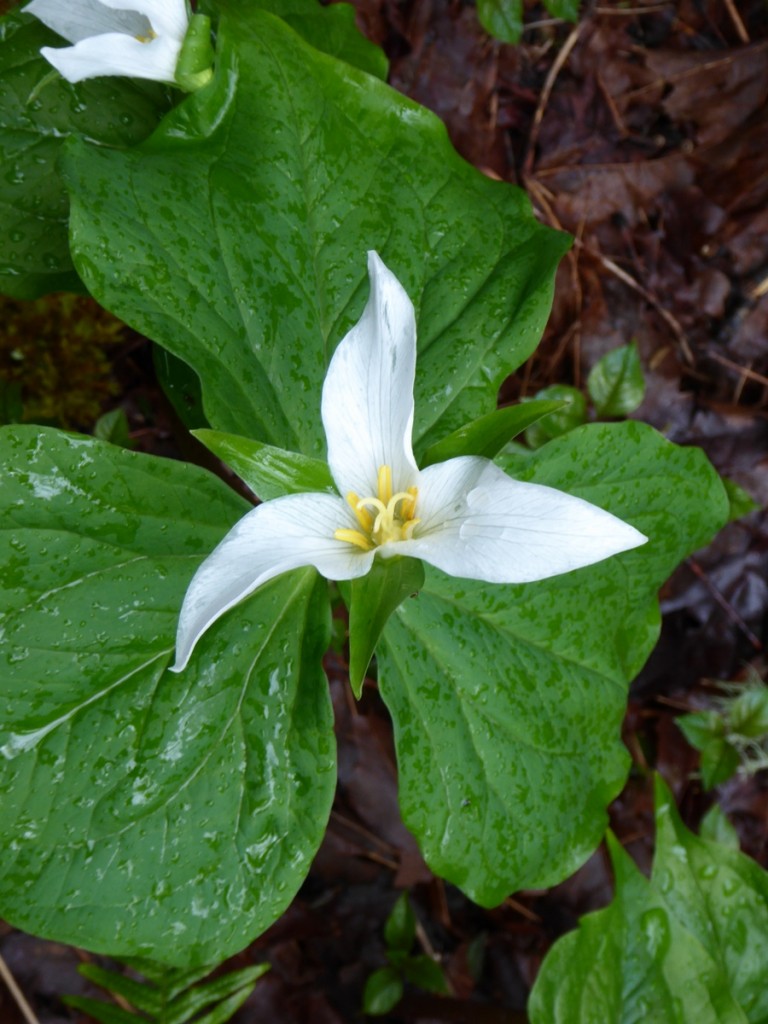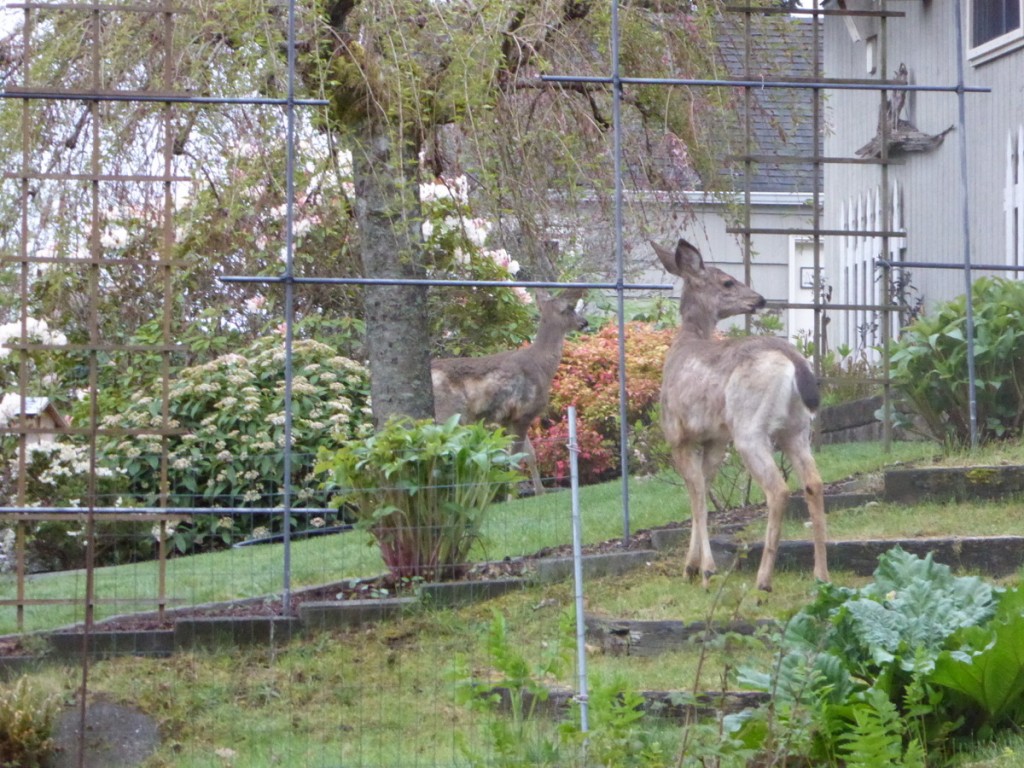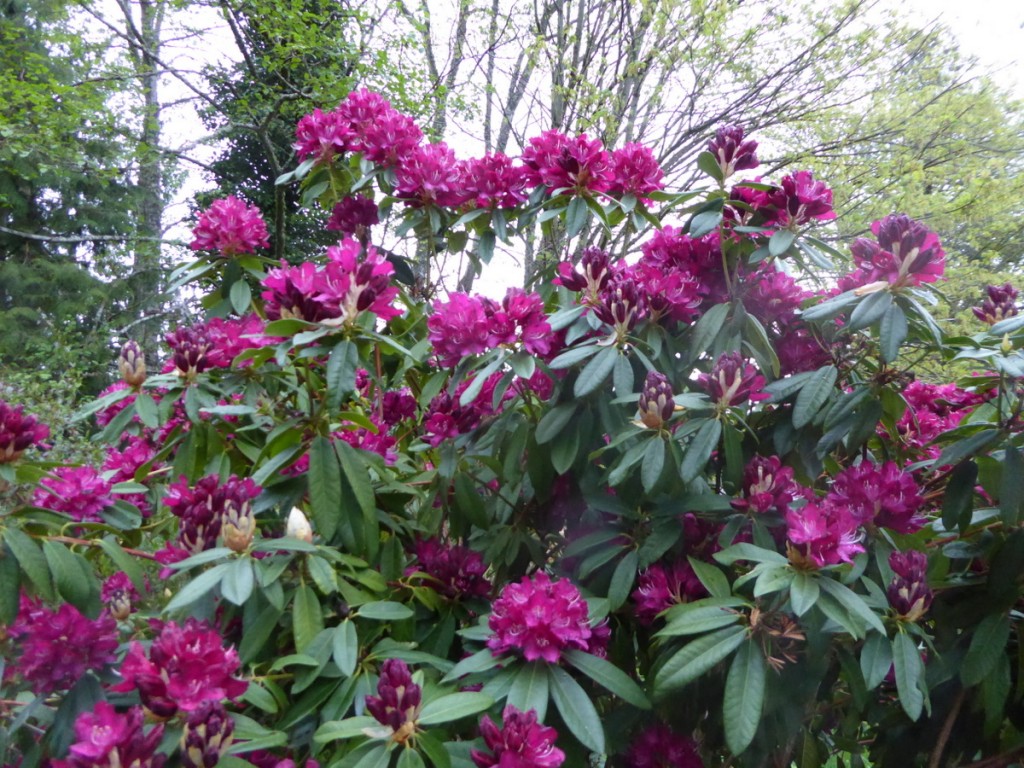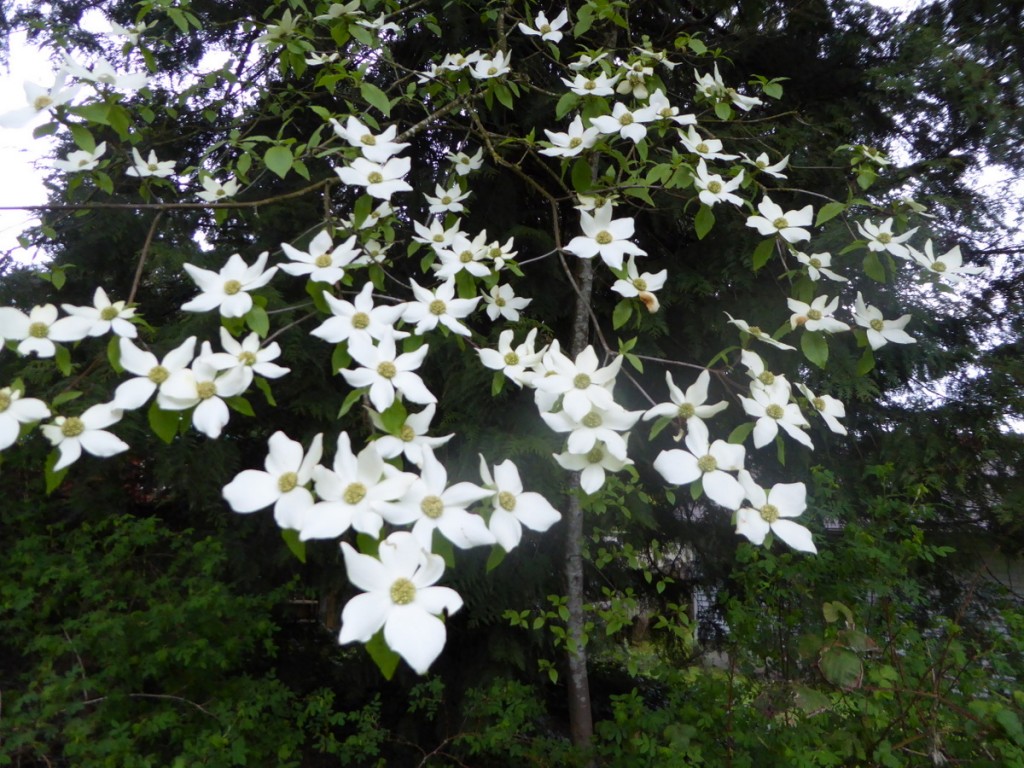 Orca Photos.  Thanks to Jay for these orca photos taken one week ago (4/21/17) and we are sorry we are late in posting them, which is an opportunity to note we are still looking for other 'community reporters' to put out updates when we are out of town or unavailable.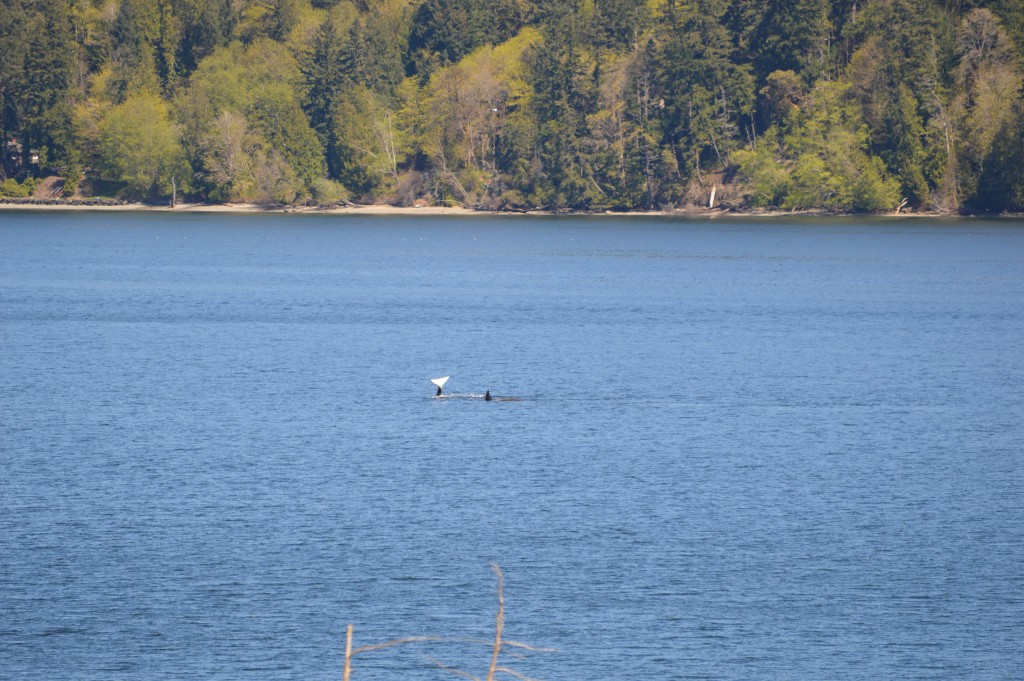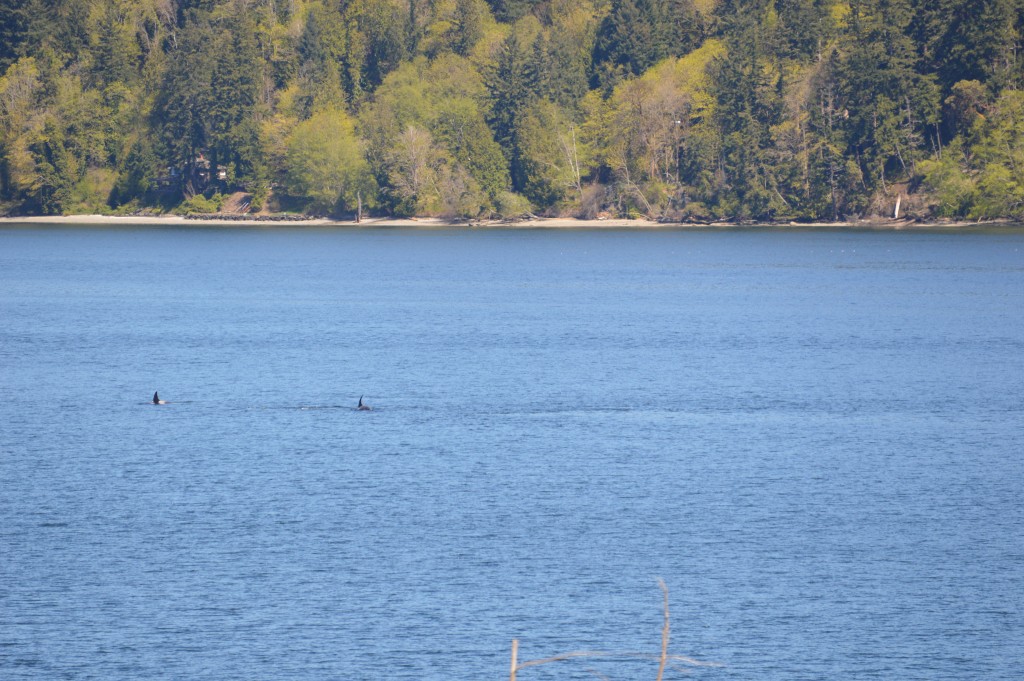 Kitsap Great Give May 2.  Kitsap's Great Give is on Tuesday, May 2nd, and the Illahee Forest Preserve (IFP) is on the list for receiving funding.  Contributions provide funding for everything from maintenance to acquisitions to legal costs.  Below is what was given in 2016.  Much more is needed this year as noted next.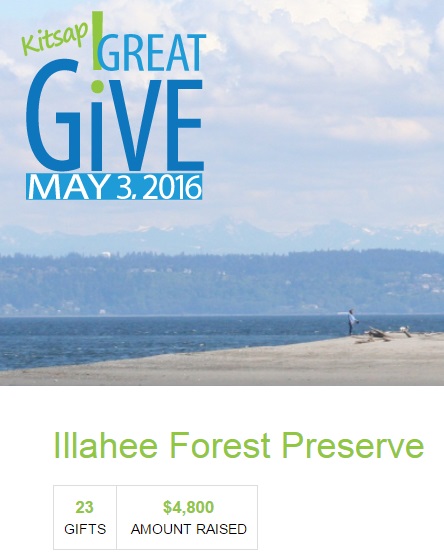 Funding Need.  The next big funding drive will be to supplement a hoped for acquisition funding from the legislature for Phase 2 of the Lost Continent project. Below is the one page summary which notes that even with an appropriation, contributions of $130,000 will need to be raised.  That is the amount raised for Phase 1 so it is anticipated it can be done again.  And, if the appropriation doesn't come through, there are other projects and acquisitions, see the list of 2017 projects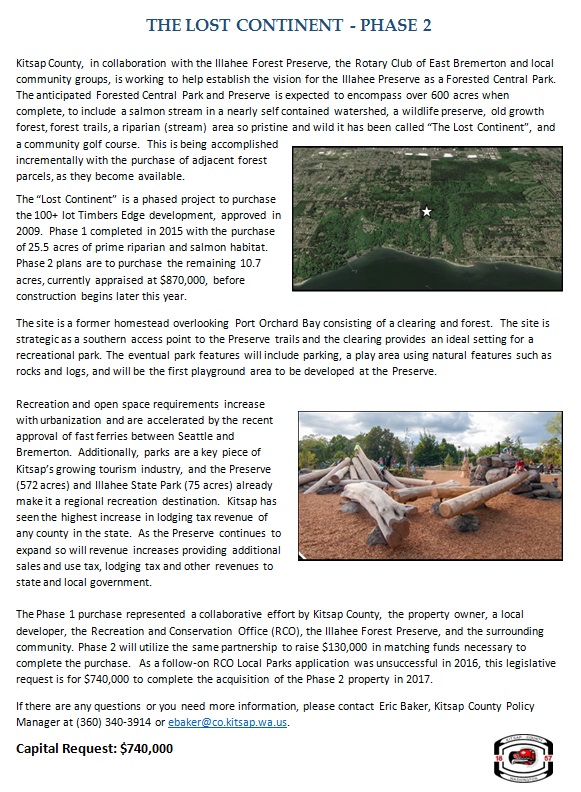 2017 Preserve Projects.  The map below shows the future plans for 2017 and beyond.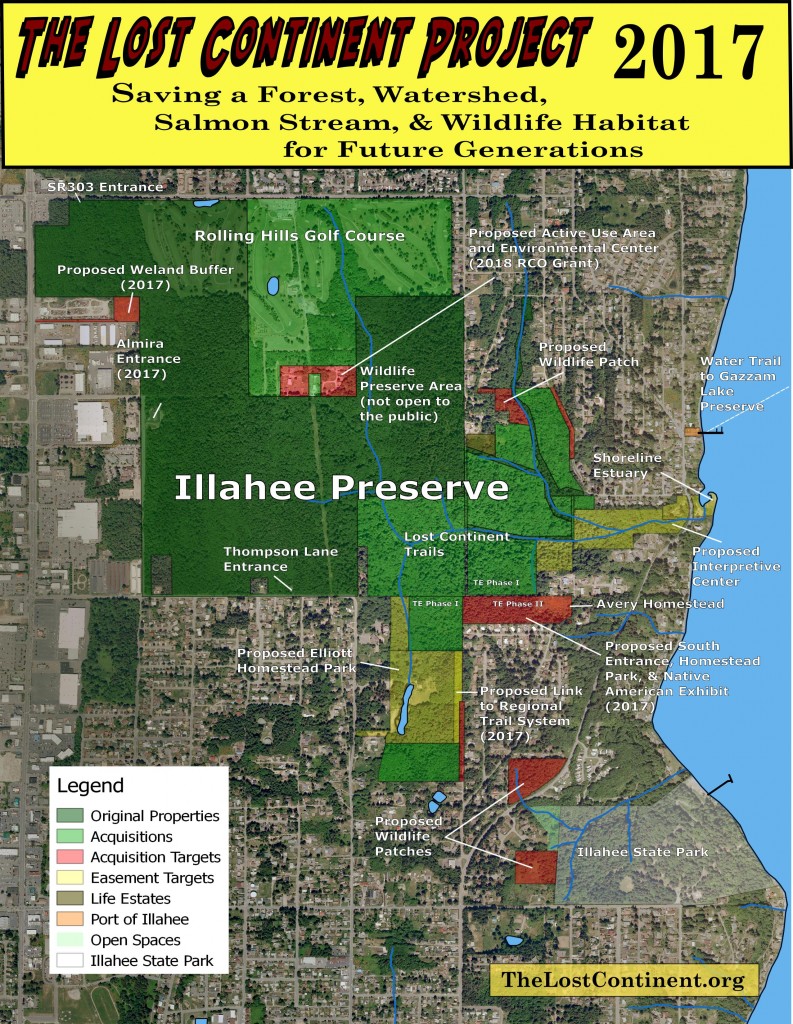 Elwha Films Showing Friday.  Thanks to all those who traveled to Gig Harbor to see the Illahee film two weeks ago and meet Shelly Solomon.  She will be at the showing on Friday evening of her two Elwha films.