New Preserve Signs.  If you haven't driven by the Preserve on Riddell or Almira recently this sign will be new to you.  Otherwise you likely noticed about 20 of them around the border of the Preserve.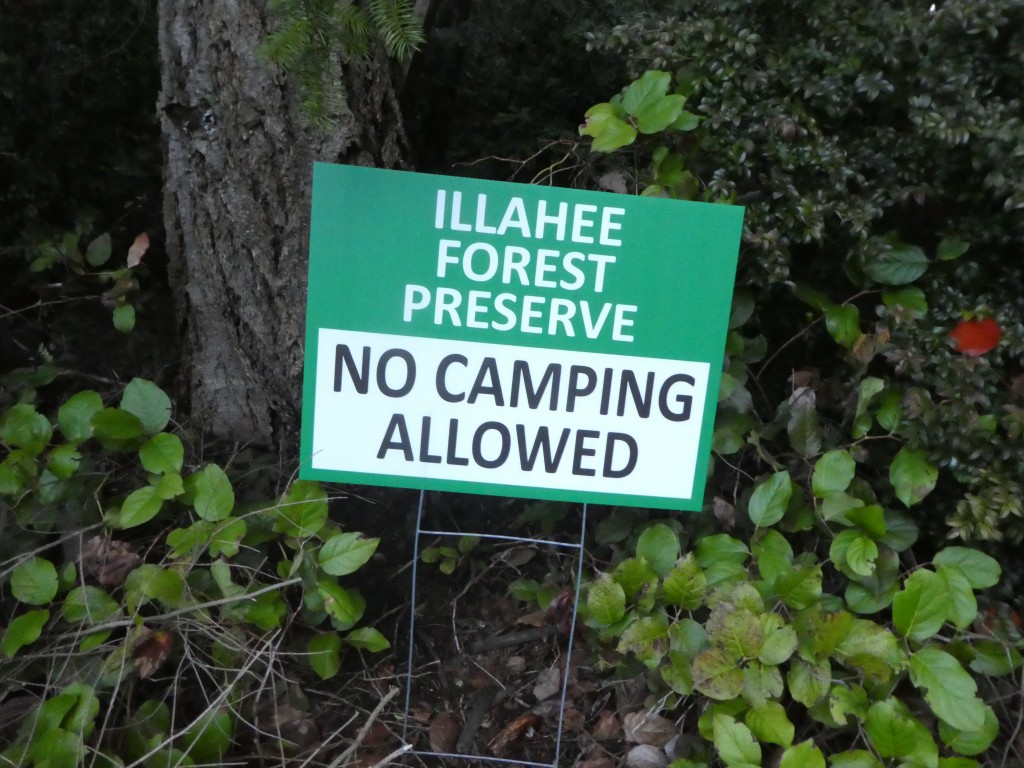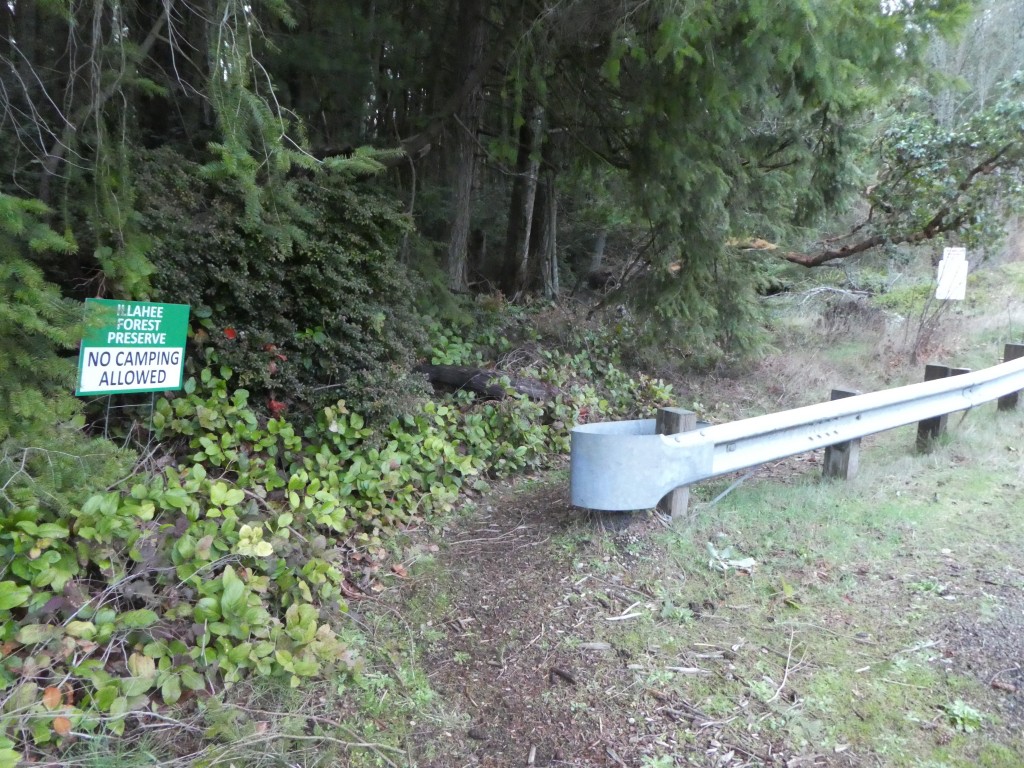 New Trail.  About the same time we reported on a new trail being planned, it was opened up for those willing to traverse a rough trail.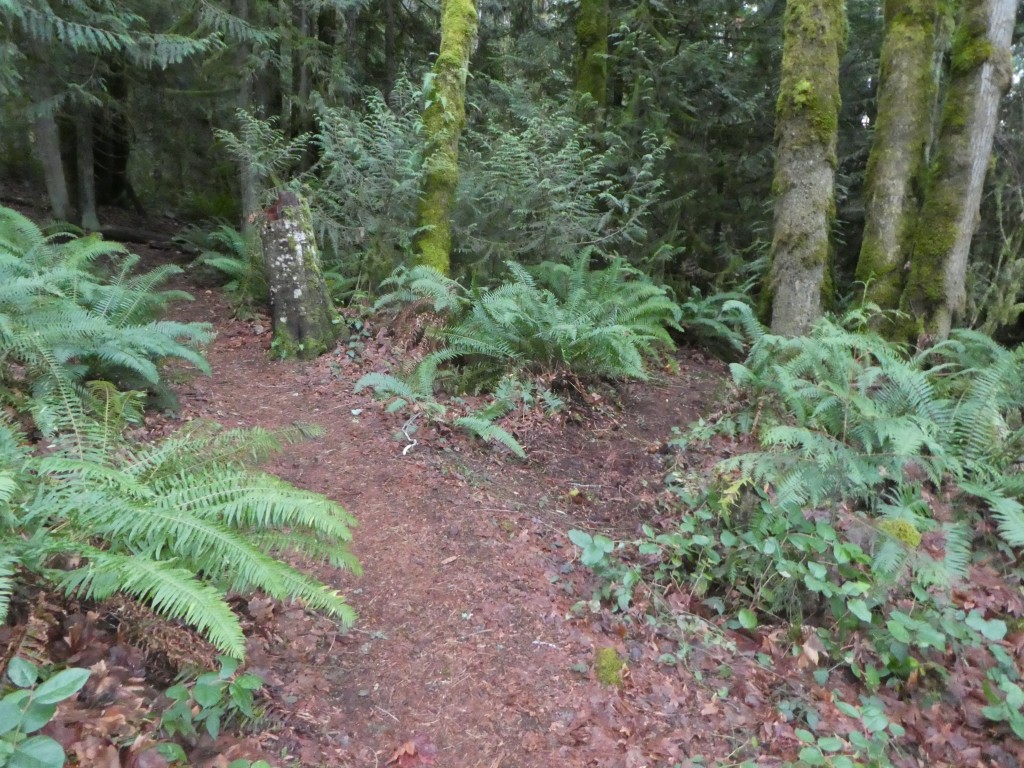 Friday's Front Page Story.  The reason for the signs and the new trail became evident when reading Friday's Kitsap Sun front page story.  The camp they are clearing is directly across the road from the Illahee Preserve.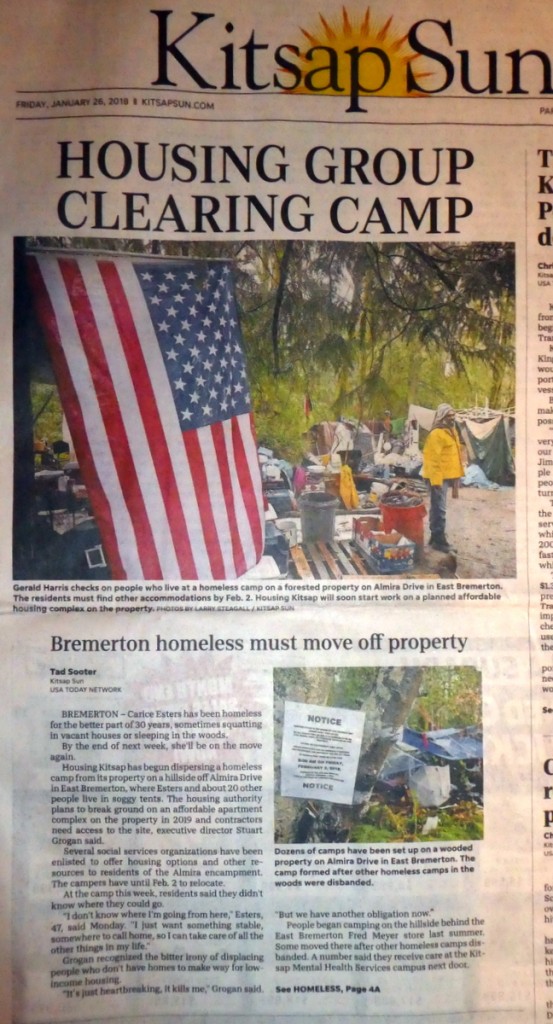 Saturday's Front Page Story.  And then on Saturday many Illahee waterfront residents saw what they have been aware of for years that Navy SEALs have been using local waters for excercises.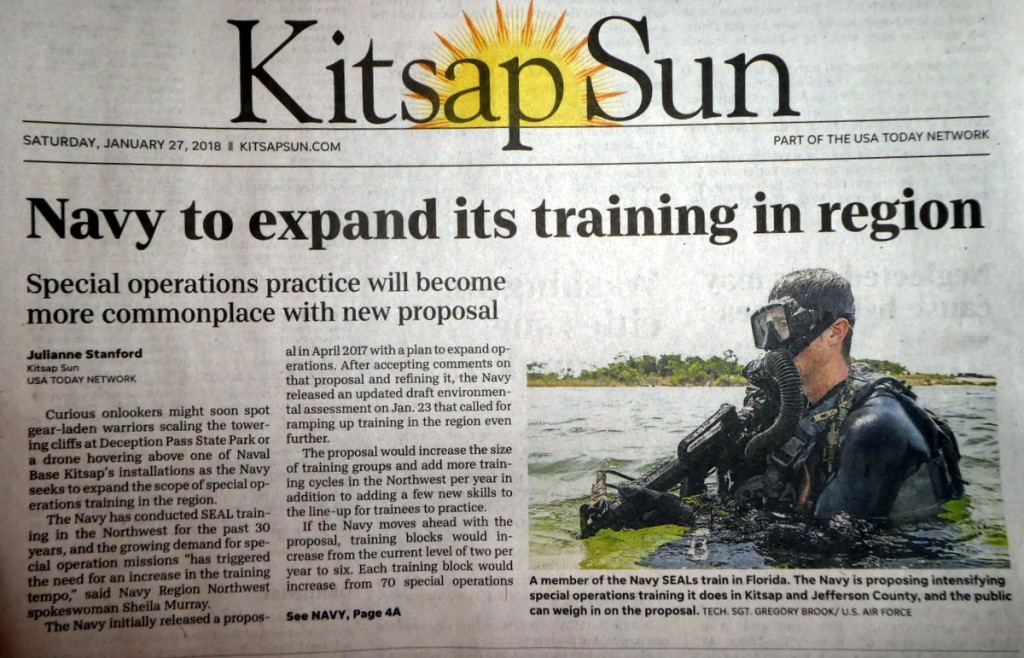 Thursday OC Speaker.  This Thursday (2/1/18) the Olympic College Speaker Series begins with Amy Lawrence presenting "Environmental Learning Through Local Action."  Sometimes Amy uses the Preserve for class outings.  Preserve stewards are planning on attending.