TE Options Agreement Signed. An Options Agreement to purchase the remaining 10.7 acres of the Timbers Edge project was signed on December 21st.  This is an extension of many months from the initial Options Agreement which indicates the property owner Mr. Tallman, and the developer John Johnson are willing to work with the Illahee Forest Preserve and the Illahee Community boards of directors to accommodate a possible purchase.  The map below shows all the purchases desired for 2016, with the top priority being the remaining TE property.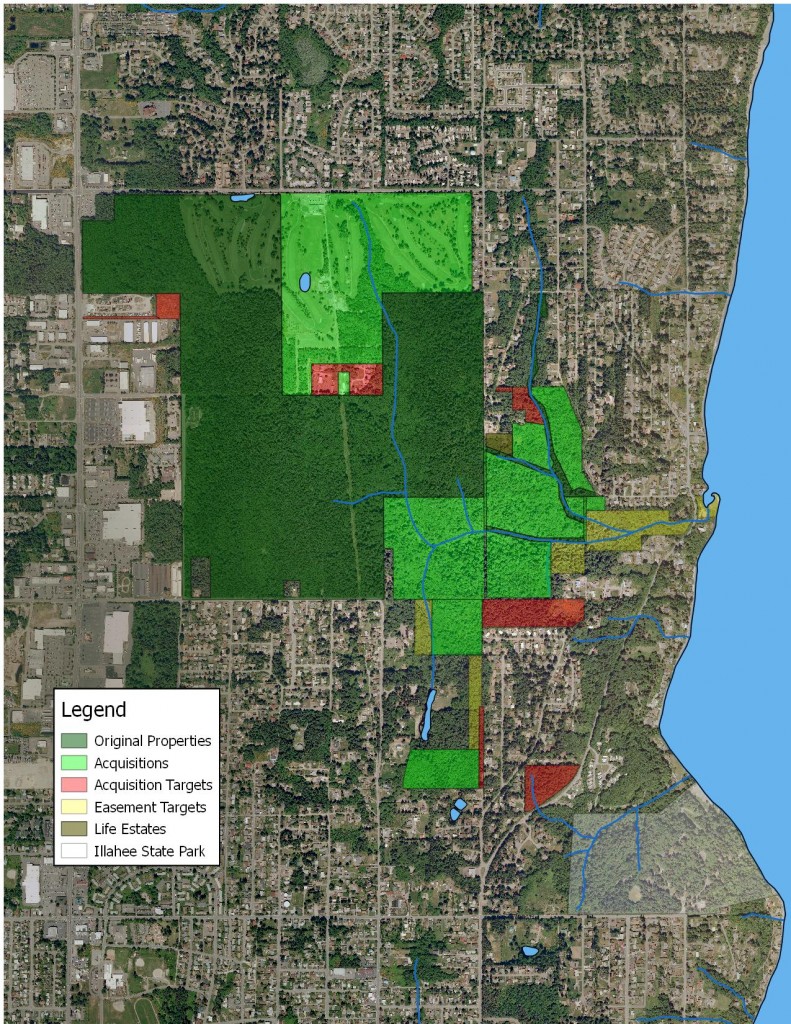 Quick Action Required.  The deadlines for submittals for at least 3 of the targetted acquisitions is March/April 2016 which will require quick actions by everyone to make them happen.  The RCO grant preliminary application is due in March as is a possible Birkenfeld Grant application.  The TE Options Agreement needs to begin the escrow process by April 15, 2016.

Donations Being Accepted.  With the updated map that just became available today (12/29/15) the Illahee Forest Preserve non-profit group is again accepting contributions.  For donations to be tax deductible for 2015, they need to be post marked on or before December 31, 2015.  They can also be delivered to the IFP Treasurer, Jon Buesch, at 6253 East Blvd NE, Bremerton, WA 98311, again on or before 12/31/15.  If they are for the TE purchase only, please note that on the check, so if the funding is not raised the money can be returned.
Looking For Benefactor.  There are many thousands of dollars needed to complete all the Preserve acquisitions and one or a few major benefactors could do it all.  There are many who have resources who build college buildings or other major facilities as their legacy.  We think a legacy of a forested central park and wildlife preserve located in an otherwise urban area would be a legacy gift many would like to support, if they knew about it.  Getting that information out is the priority goal of the Illahee Forest Preserve non-profit at this time.  Please pass along any suggestions or ideas as they said they need all the help they can get.
Charitable RMDs.  Another funding source that may be of interest to those who have Required Minimum Distributions to take, is that they do not have tax implications if donated to a charitable group like the Illahee Forest Preserve.  We have some who are planning to use this method in 2016 as they missed the chance to do so because of the late authorization this year, see the article below.
Thursday, December 17, 2015
By Jeffrey Levine, Director of Retirement Education
Follow Me on Twitter: @IRAGuru4EdSlott
It's taken almost a full year – literally – but Congress is finally set to pass an appropriations act, which will include the much anticipated extenders bill. However, this isn't your run-of-the-mill extenders bill. This year's version of the extenders bill – something of a holiday tradition for many professionals at this point – permanently extends several key tax provisions, including the QCD (Qualified Charitable Distribution) provision that allows certain IRA owners to give IRA funds directly to charity without having to include them in income.  But wait… there's more!
Stuffed into the bill under a section appropriately titled "Miscellaneous Provisions" are several other changes to the tax law – that have nothing to do with the extenders – but that may impact your planning for one or more reasons. The following is a brief summary of some of the most important provisions in the law which are most likely to impact you and your family.
(Editor's Note: Congress did act, and the President signed the PATH Act into law on Friday, December 18, 2015.)
Qualified Charitable Distributions (QCDs) Are Back… "Forever"
The extenders bill will bring back qualified charitable distributions retroactively to January 1, 2015. Although the bill still hasn't been signed into law, at this point, that's pretty much just a formality. If you made a "QCD" earlier in the hope that Congress brings back the provision retroactively – as it has every other time it's expired in the past – you can now rest easy. That distribution will soon become a valid QCD.
There's more good news too. Never again will you have to wait until mid-December to figure out whether or not you should be making a QCD.  The extenders bill brings back QCDs permanently. Of course, as I've said before, "permanent" means something different to Congress than it means to you or I. To us, permanent means, well… permanent. Not to be changed. Ever. To Congress, however, permanent just means the way it is until we decide to pass another law to override it.
If you haven't yet made a QCD for 2015 and want to do so now that there is clarity as to the law, you had better get to work quickly! Charitable distributions must leave your IRA no later than December 31, 2015 in order to be treated as a 2015 QCD. Despite the close proximity between now and the end of the year, there will be no grace period or other extension of that deadline. Remember, QCDs can only be made from IRAs, and only if you are actually age 70 ½ or older at the time of the distribution.
– See more at: https://www.irahelp.com/slottreport/extenders-bill-poised-make-big-changes-what-you-need-know#sthash.7g6mQvAL.dpuf
High Tides.  For those who live on or close to the water, there have been weeks of high tides and they are going to continue through January.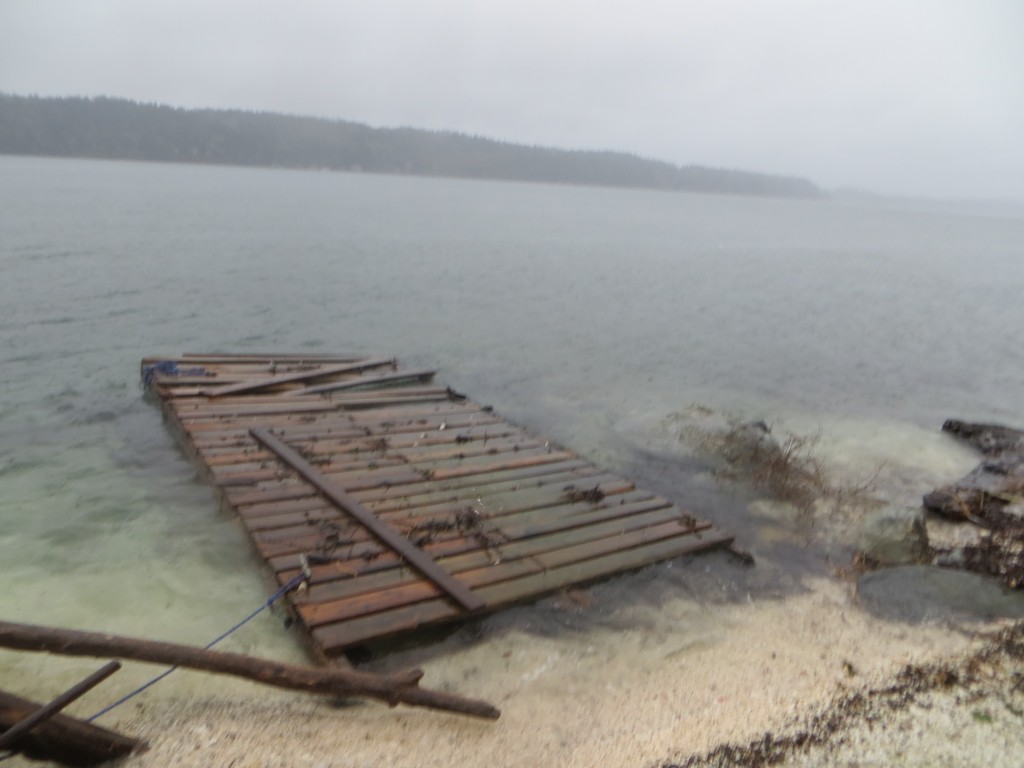 We used to get tide charts from shipyard employees but now it seems everyone we know has retired, and now we go to the Port of Brownsville website for our tidal information.  Below the the remaining tides for 2015 and the tides for January 2016.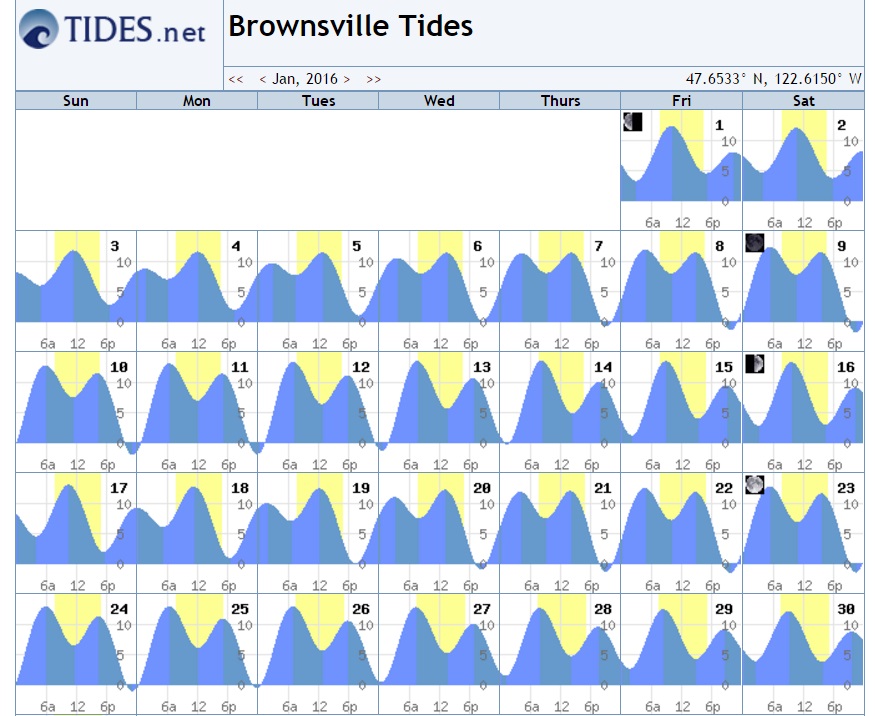 Illahee Store Roof Break-In.  The Illahee Store condition has been a concern for citizens for years and now even more as there were reports of homeless inside the store.  We didn't understand how anyone could get through the expanded metal covering the doors and windows until we talked with a nearby resident who showed us a path to the back of the store and a hole in the roof.  There have been many who have commented on how the community needs a meeting place and that this would be an ideal place, but not if it gets destroyed before anything can happen.  Let us know your thoughts and we will use this platform to pass your comments on to the rest in the community.