Trees Down.  Some Ocean View Blvd residents had to make some detours today because of downed trees from the latest storm.  We found a broken off rear view mirror on the road this morning indicating someone must have had a close call.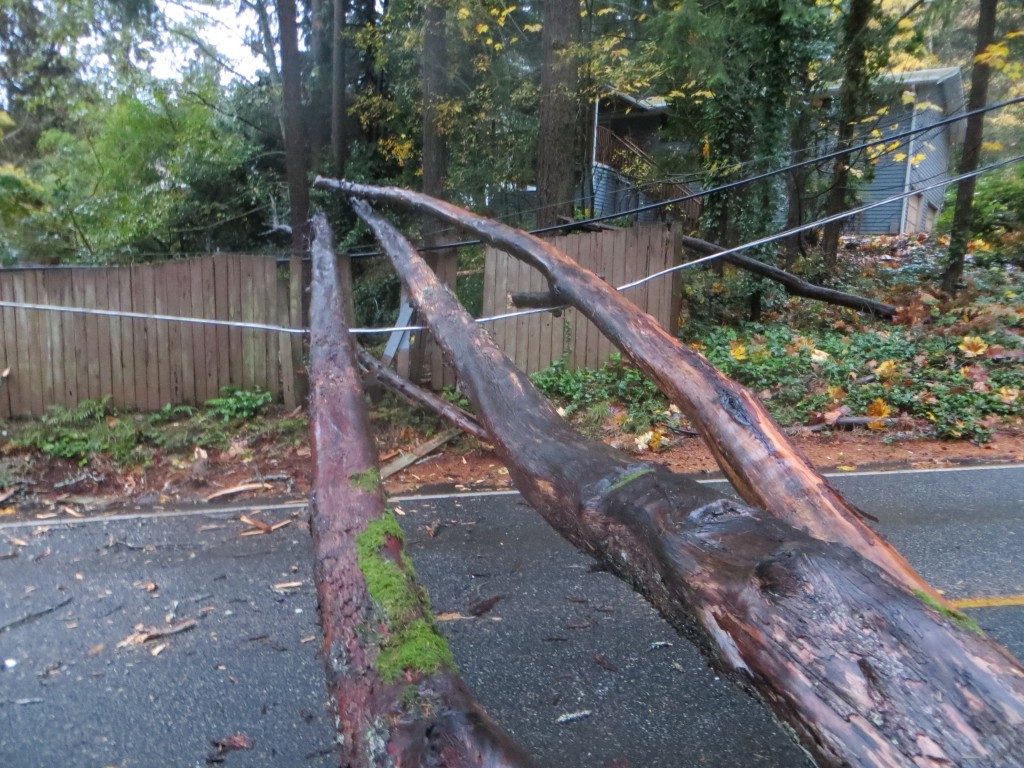 Illahee Creek.  We were surprised there was no discernible chocolate colored storm water flowing out into the bay after the recent rains.  It appears the many recent stormwater improvements made by Kitsap County around Illahee are paying off with more manageable storm flows in Illahee Creek.  We are hoping to check the creek soon to see if any salmon have shown up .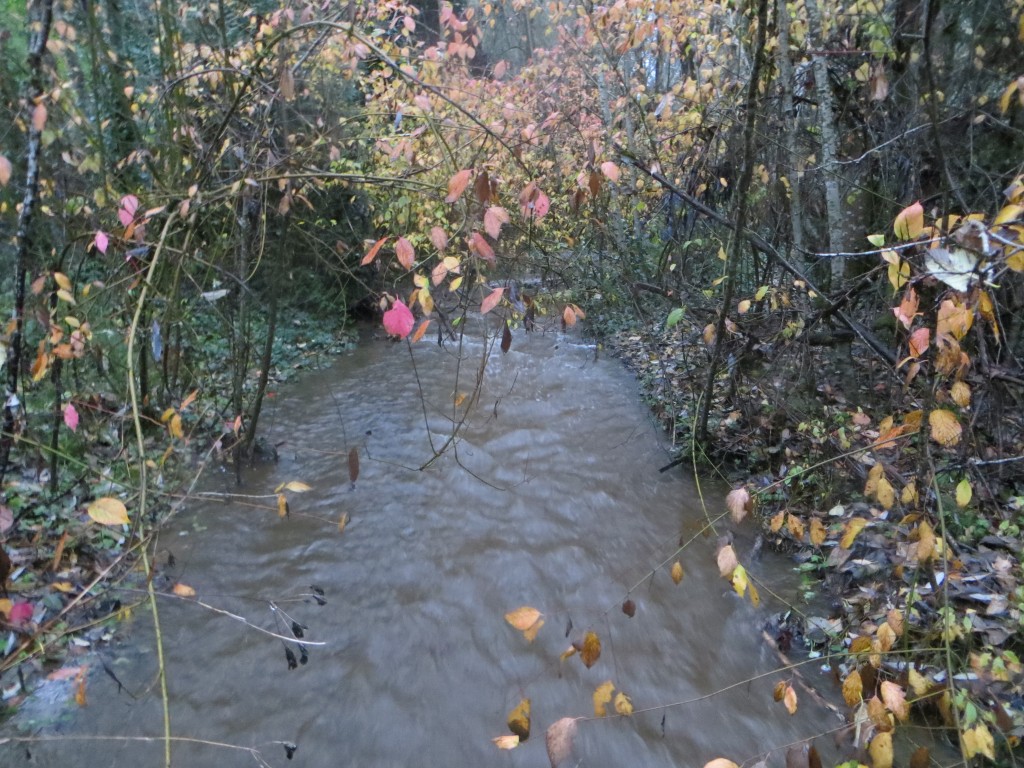 Nearby Beavers.  One of the Illahee Preserve's maintenance (chainsaw) guys was asked to take care of some downed tree by a nearby stream.  He was surprised that the downed trees were the work of beavers, see the photos.  The last photo is of a beaver dam near Leavenworth that was taken this fall.  We will be trying to get a photo of the nearby beaver dam and note that there are some who hope the close by beavers will find their way to Illahee Creek as biologists have recommended them for helping to establish pools for salmonids.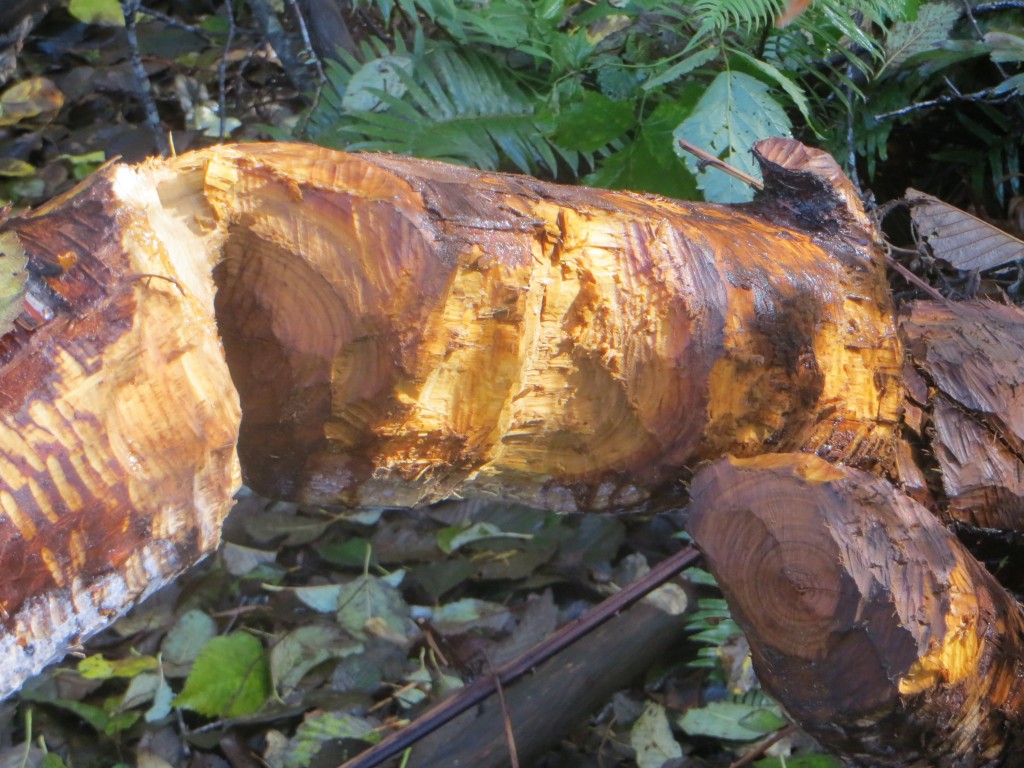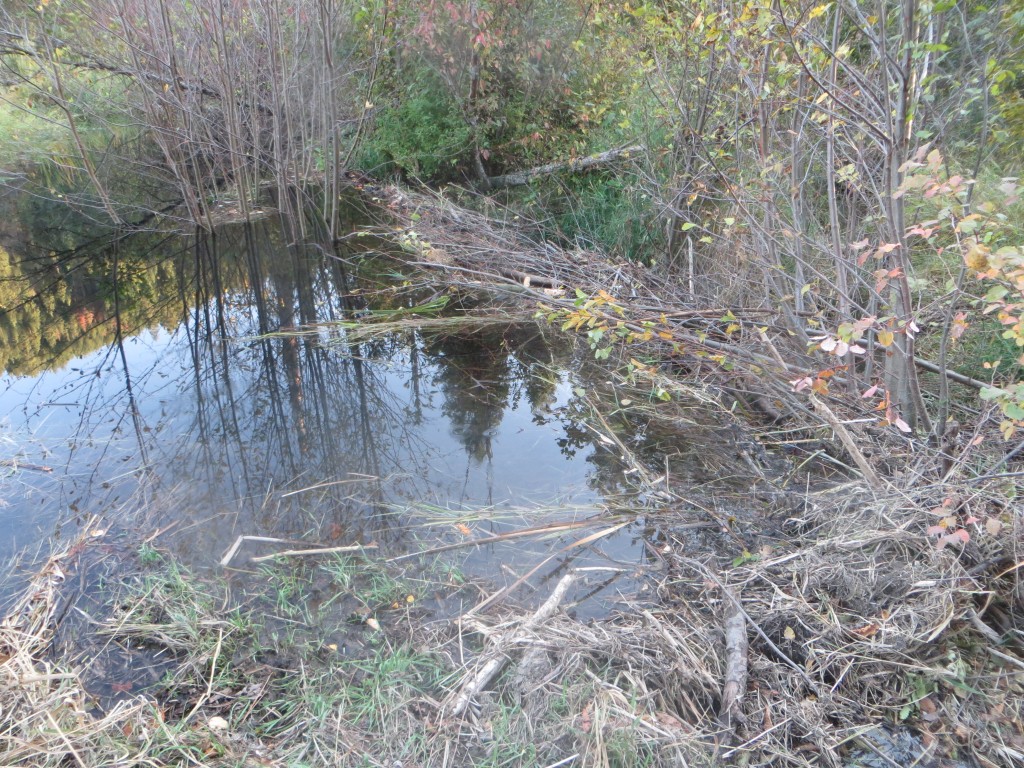 King Tides Coming.  This is the time of year for high tides, that have also been called King Tides.  The following notice is from our local Sea Grant representative, Jeff Adams
.
Hi All- I just overheard someone talking about predictions of a windy next 24 hours. You never know, but air pressure is dropping and some 11.5'+ tides are coming up. For those of you interested in king tide/storm surge watching, the season is upon us. 
You can track water levels (predicted and actual) as well as pressure, wind, and more at…
… it's for Seattle, but the Kitsap Peninsula follows pretty closely (add about an hour for Dyes Inlet or South Sound).
As for tides, there are a lot between +11.5 and +12.3 over the next two weeks as we head into the new moon. … If you have too much coffee and too little turkey, there are some great midnight minus tides for the holiday. Cheers! JEff
Wildlife Photos.  With all the rain a photo of some local ducks seemed appropriate and a photo of Schutt's point at high tide.