Shellfish Closure.  There is a current shellfish closure in Illahee that extends from Brownsville to Illahee State Park.  The following photos were taken at the Illahee community dock.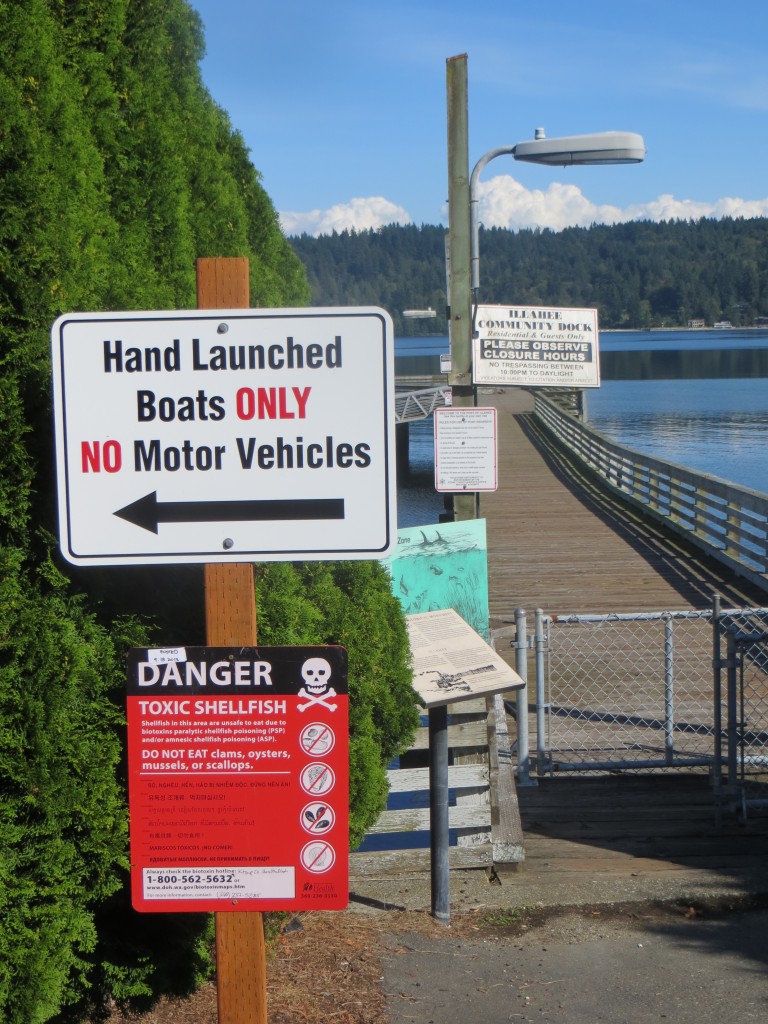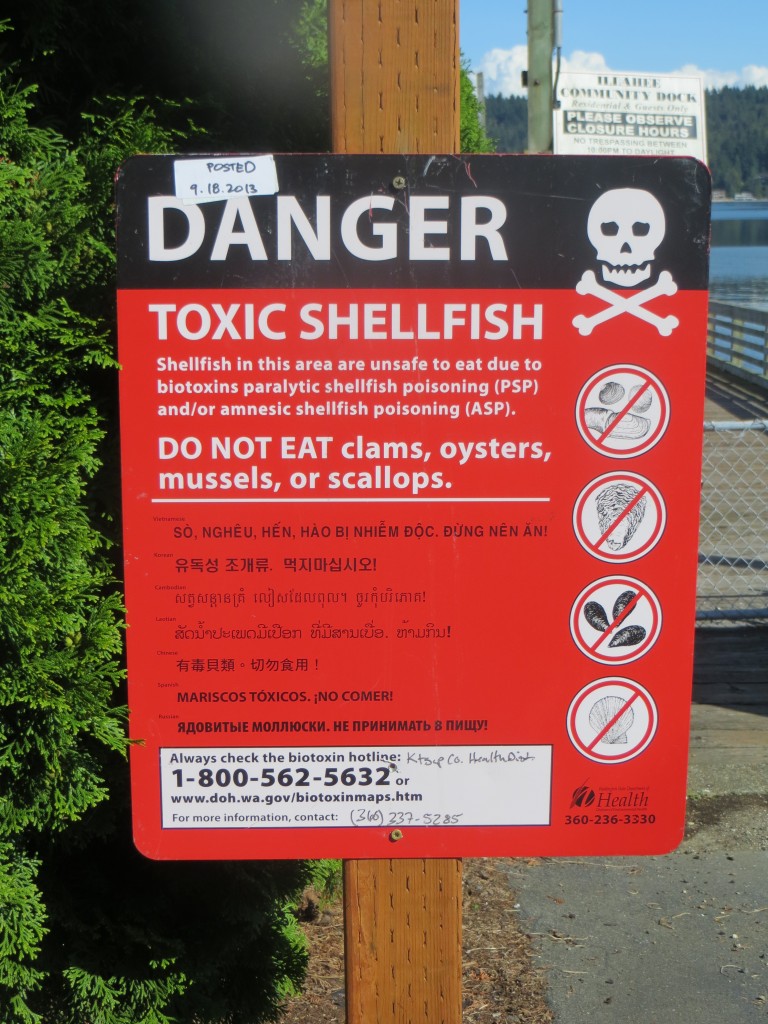 Coho, Cutthroat, or Steelhead Fingerlings?  We are often asked whether there are salmonids in Illahee Creek. On Tuesday 9/17/13 a log-jam project was started in Illahee Creek and in one short stretch of the stream a number of fingerlings were removed in a pool near the project.  We know they are salmonids, but we are not sure whether they are coho salmon, cut-throat trout, or steelhead trout fingerlings.  We will forward this update to some experts who hopefully can identify the species.  The photos are of different fingerlings.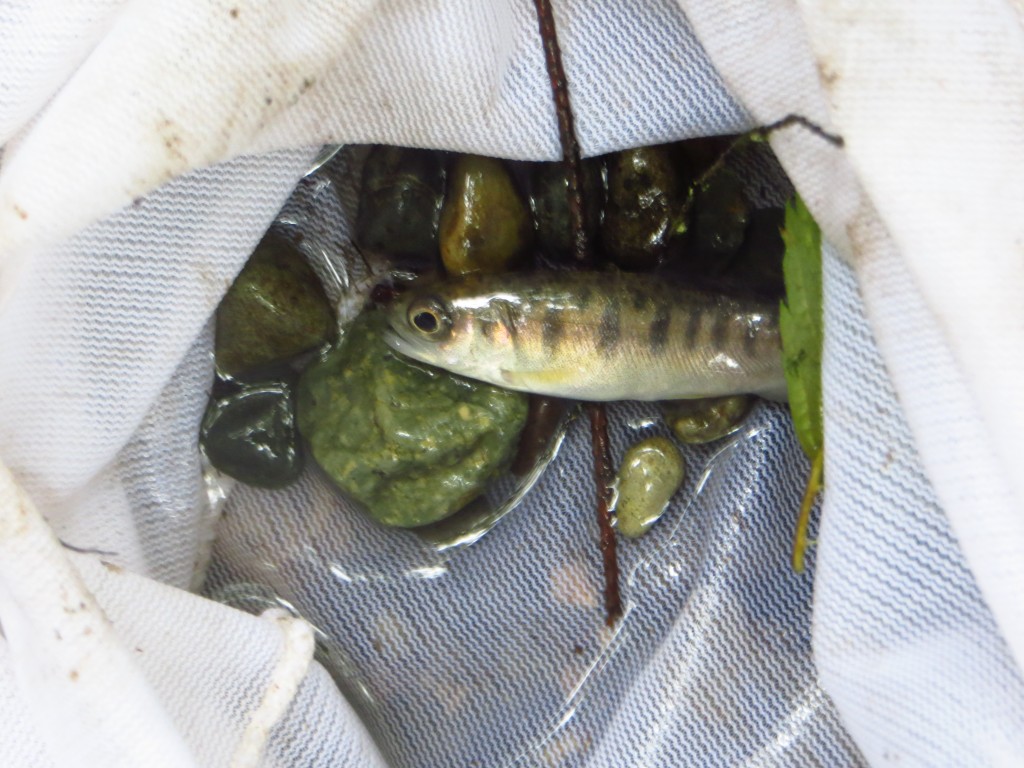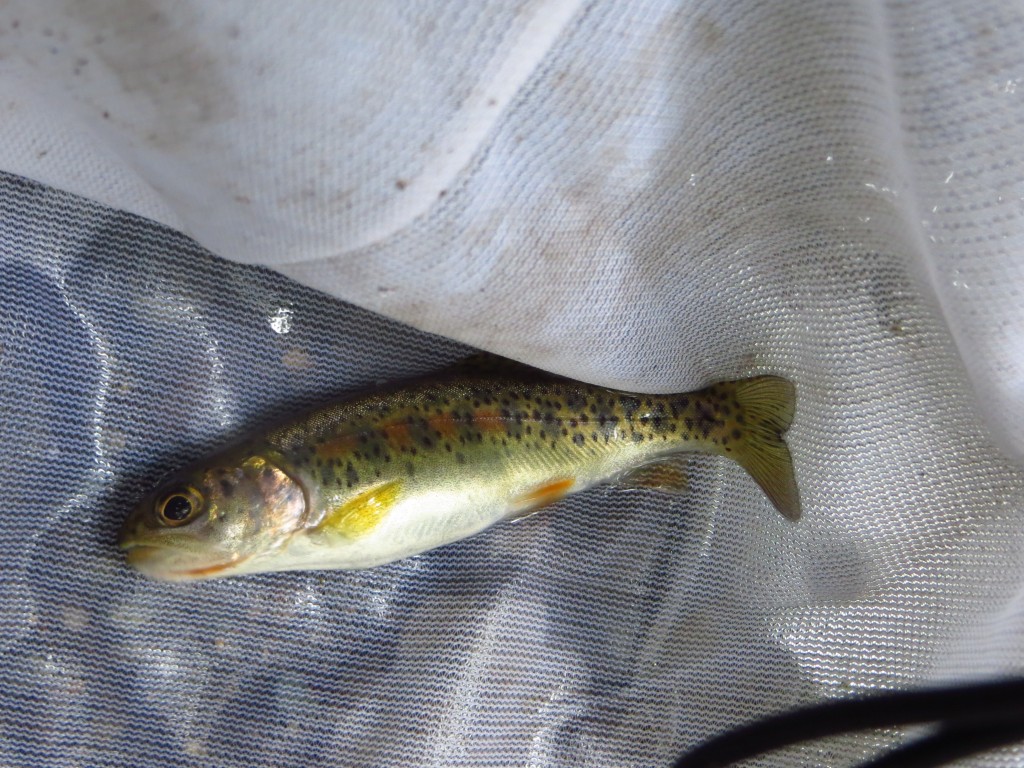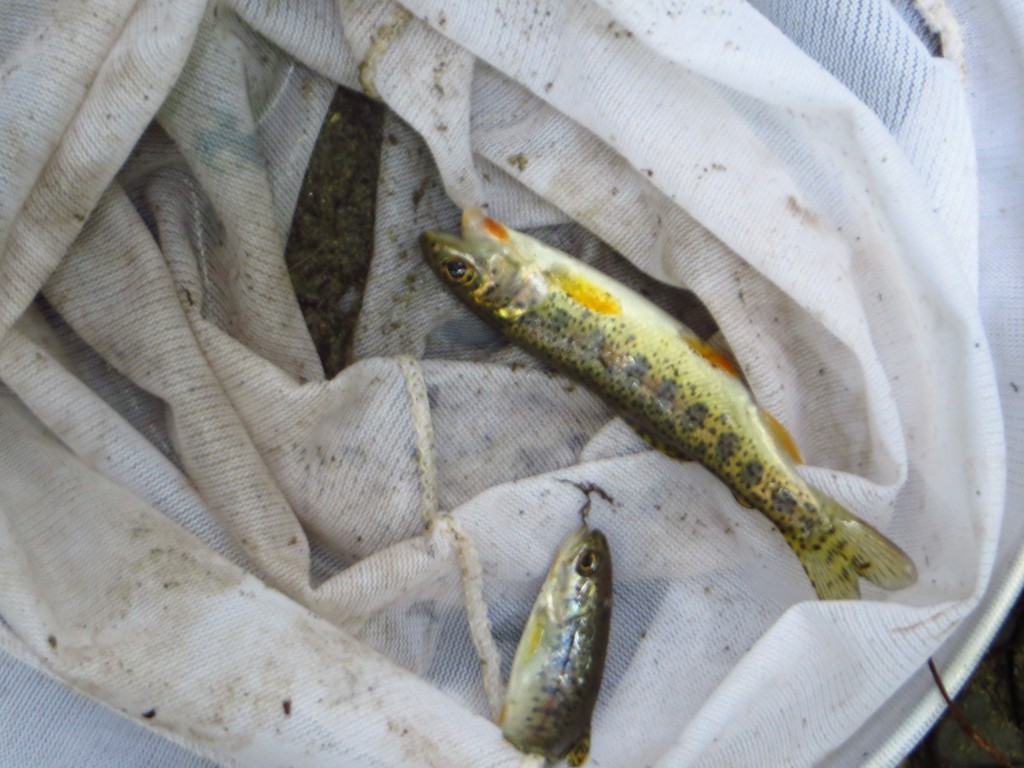 Log Jam Project.  A major log jam restoration project occurred this week on the lower reach of Illahee Creek. We are assembling information and photos of the project and will report in a future Update.  The photo below is of the first of six large logs being unloaded on Tuesday that were strategically placed in the creek to create habitat and pools for salmonids.  There may be a future story in the Bremerton Patriot and CK Reporter as their senior reporter, Kevan Moore, was there covering the project.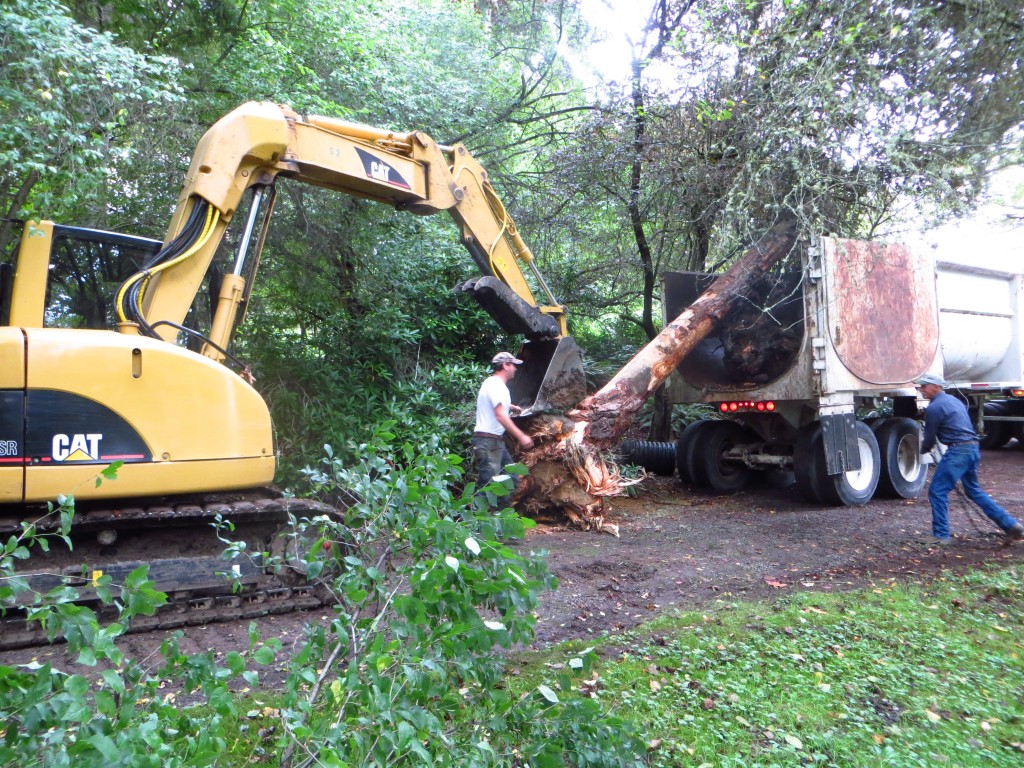 Illahee Creek Culvert.  With our prediction that the Illahee Creek culvert could fail this winter, we have been asked to better document the current conditions of the culvert.  Don Jahaske provided a measuring device last year that makes it easy to see the clearance dimensions, which vary with stream flow but continue to get smaller over the years.  As you can see it wouldn't take a very large obstruction to block the culvert, especially in a large storm.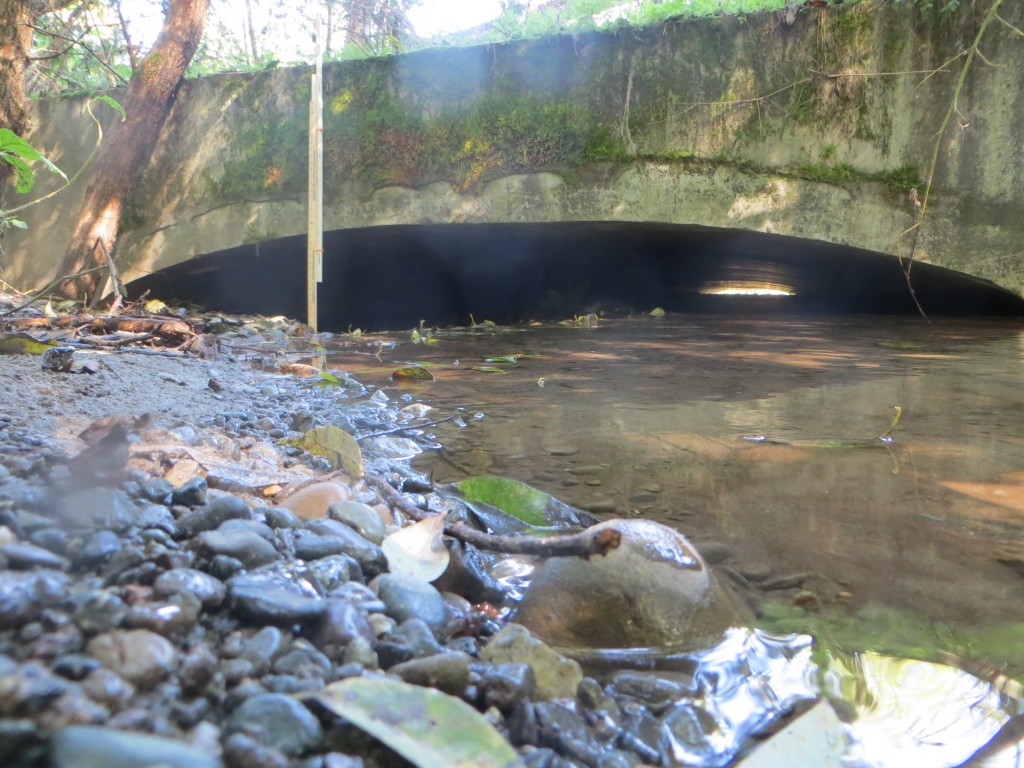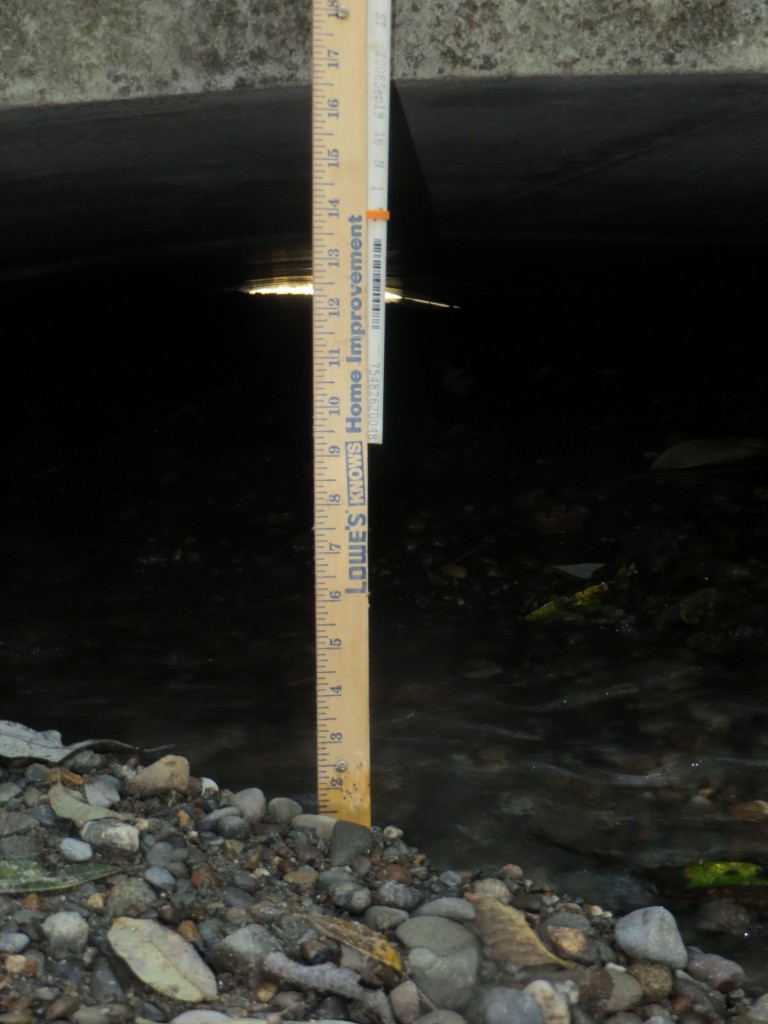 Back in Town.  We have been out of town for the past two weeks so there will be some catching up to do.  If anyone would like to be a backup person or would like to see how easy it is (all you need is a camera to take some pictures and then post them), let us know.