Deer.   Looking for photos of fawns.  This is a yearling buck.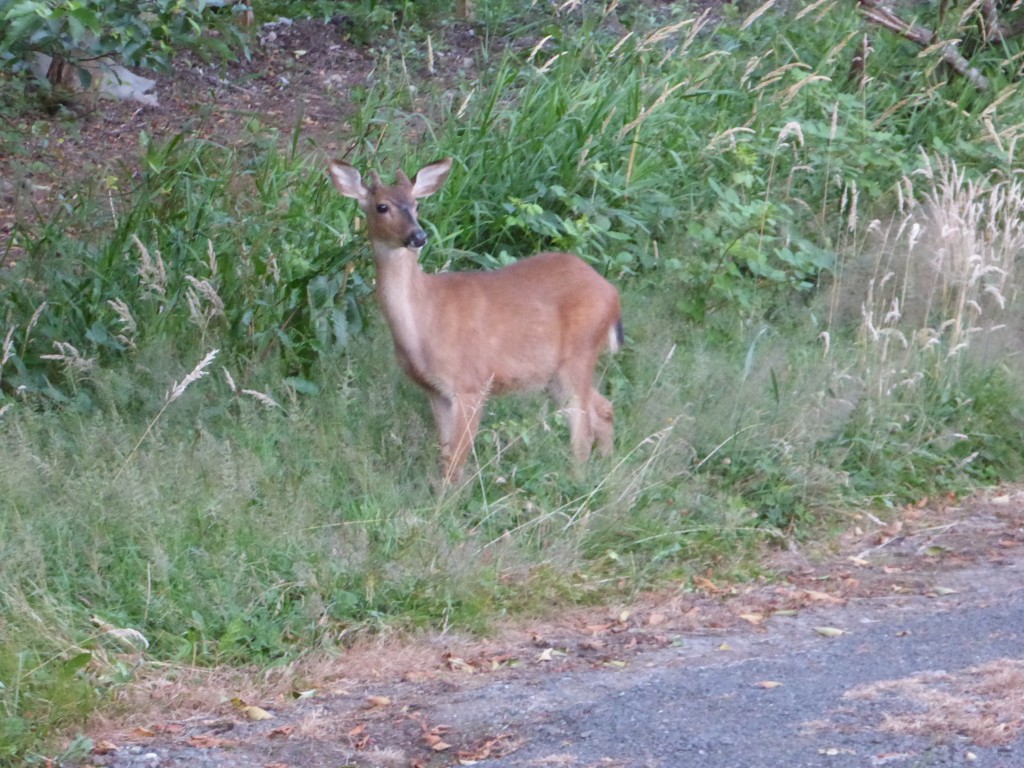 Port Public Hearing Aug 10.  This appeared in today's Kitsap Sun.  Looks like an important hearing for those interested in the business of the Port and the Illahee Store.  The current Comprehensive Plan is available on the Port's website:  portofillahee.com.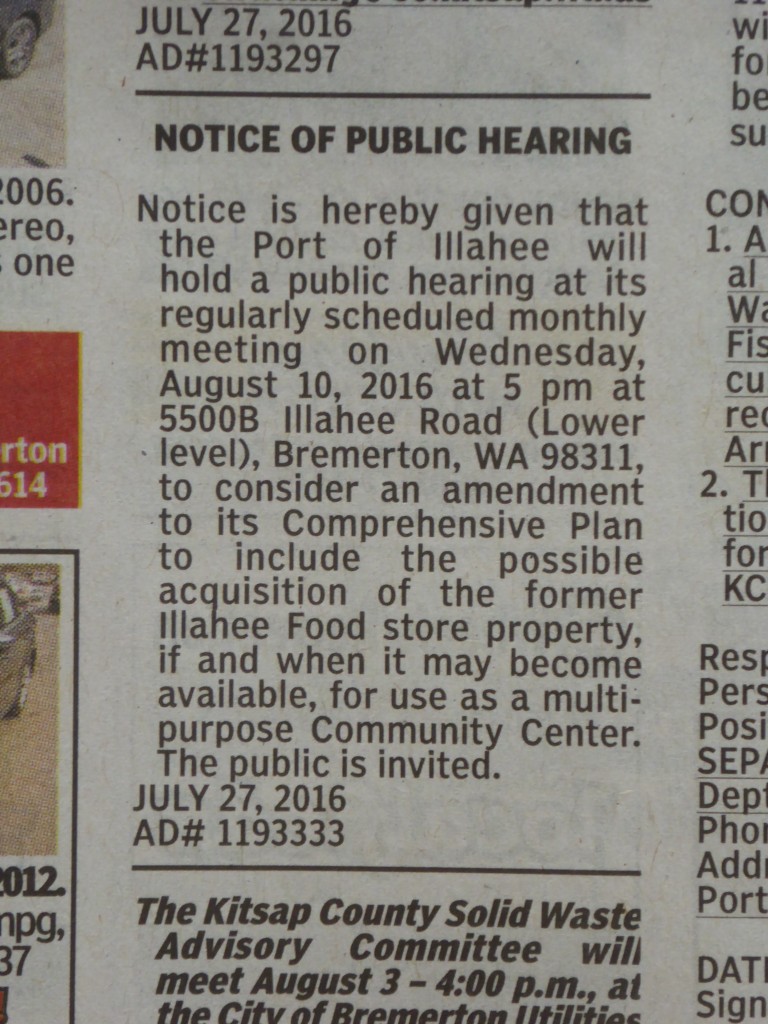 Illahee Store.  Lots of work going on around the former Illahee Store, thanks to Mark Moshay.  The Krick's, owners of record, have given permission to clean up the area.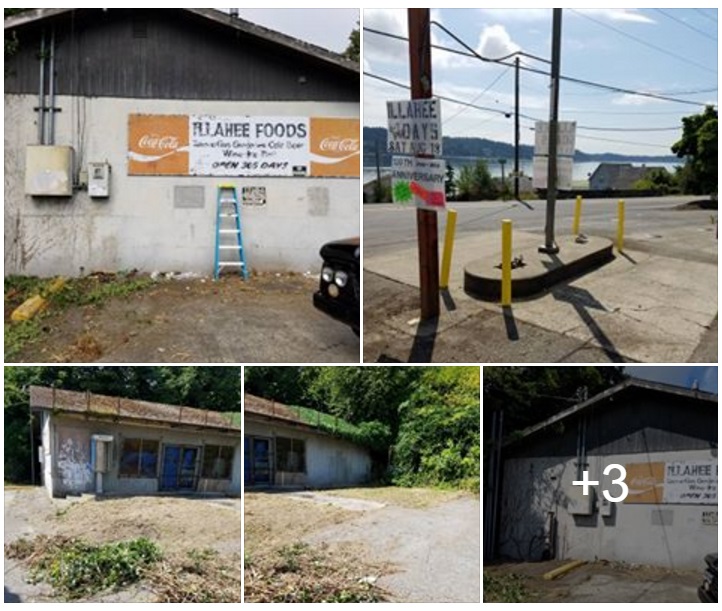 Illahee Day.  The Port has designated August 13th as Illahee Day and as the day to officially celebrate Illahee's 100th Anniversary.  The Port will provide food for the event.  Others are wondering about the possibility of setting up tables in the area by the store for locals to promote their products.  This will be a discussion item when the Illahee Community Club board meets on August 1st.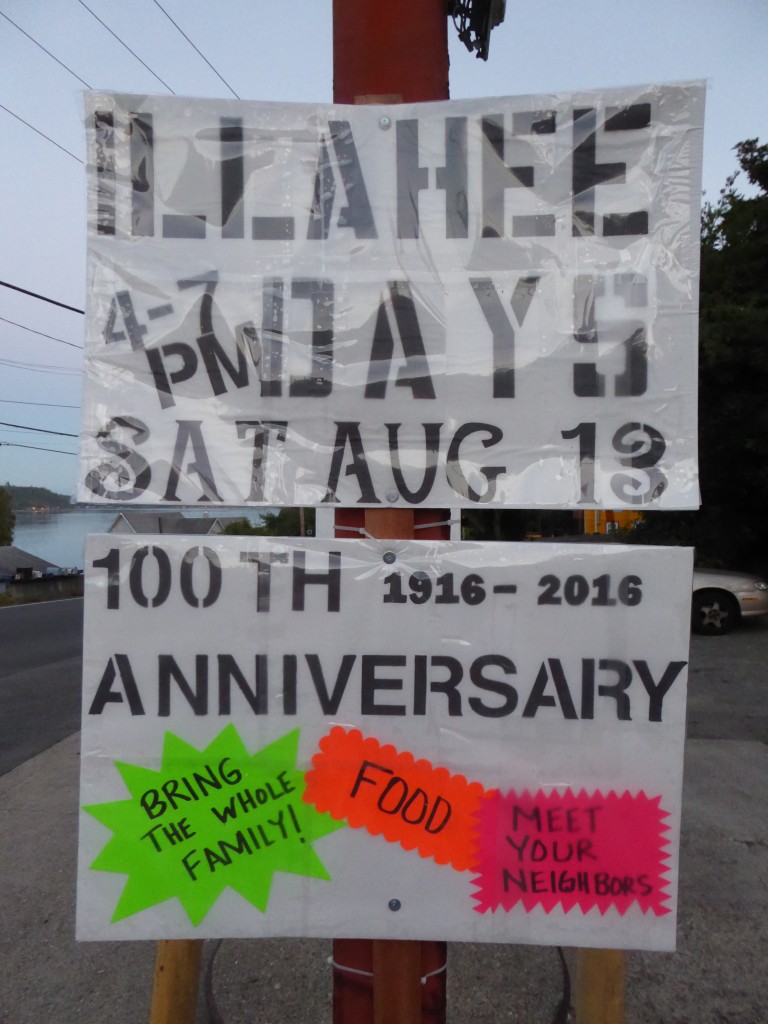 New Sign.  We were impressed with the new sign that appeared recently at the Illahee Store.  It was provided by the Bremerton Bottling Company and they also contributed drinks for the celebration.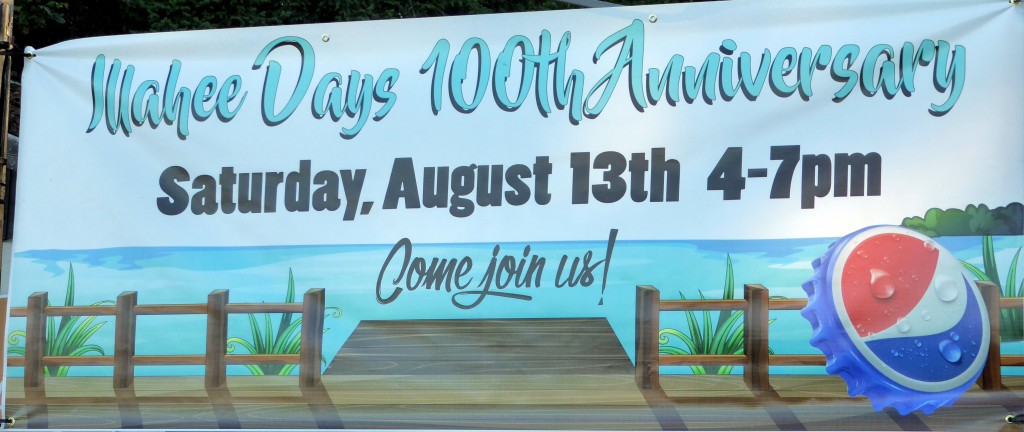 Clean-up Week/Day.  At the last Port meeting there was a request to spend some significant dollars on cleaning up the parking area, the planters, and the area in general for Illahee Day.  It was followed by a suggestion that volunteers could do the clean up and save tax payer's dollars.  The morning of Saturday, August 6th, is the day the clean up is scheduled for, but we understand the dumpster is going to be delivered on August 1 and picked up on August 8, so the cleanup can begin anytime before and then finish up on Saturday.  Feel free to come down and help!
Preserve Couch.  Speaking of cleanup.  This couch along Thompson Lane, which goes through the Illahee Preserve, has been there for a long time.  If there is still room in the dumpster after the cleanup it would be nice to see moved there.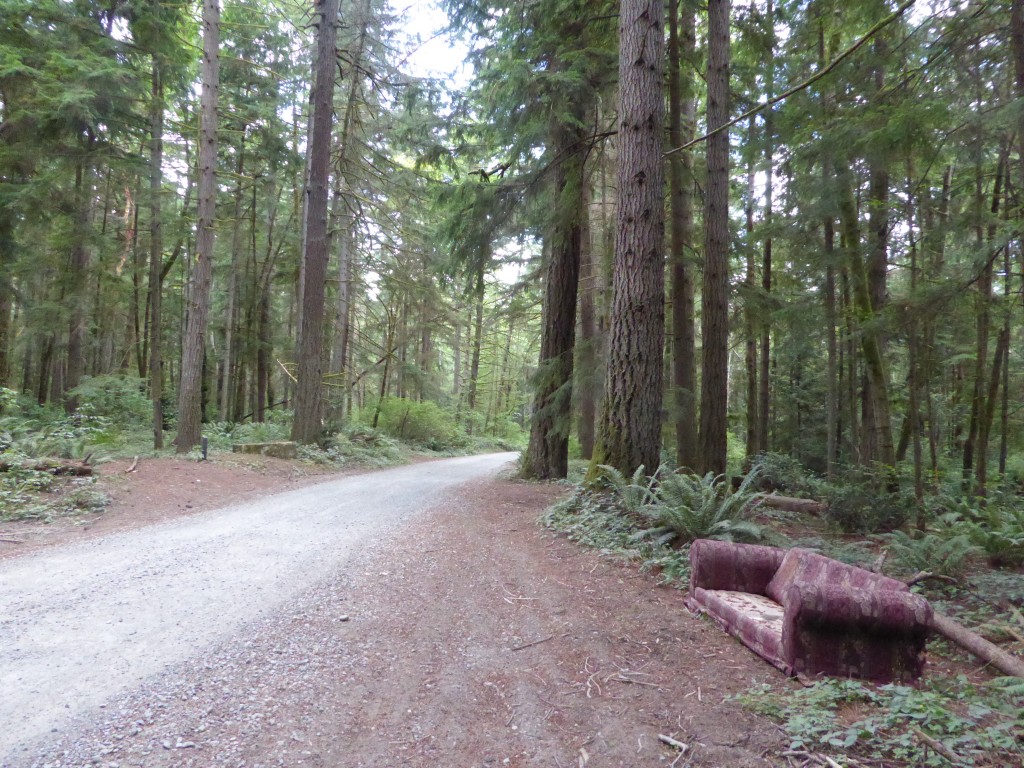 Illahee Community Facebook Page.  We recently re-discovered the Illahee Community Facebook page and find it to be a very active and involved group.  It is a closed group which means you need to email Steve Pejka, the person who set up the group, to become a member, which is very easy if you are on Facebook.