Scoters.  The winter mix of ducks have begun arriving in Illahee.  The Surf Scoter is a deep diving sea duck that eats shellfish whole which is probably why they are around here every winter.  These were sighted off the Illahee State Park dock last week.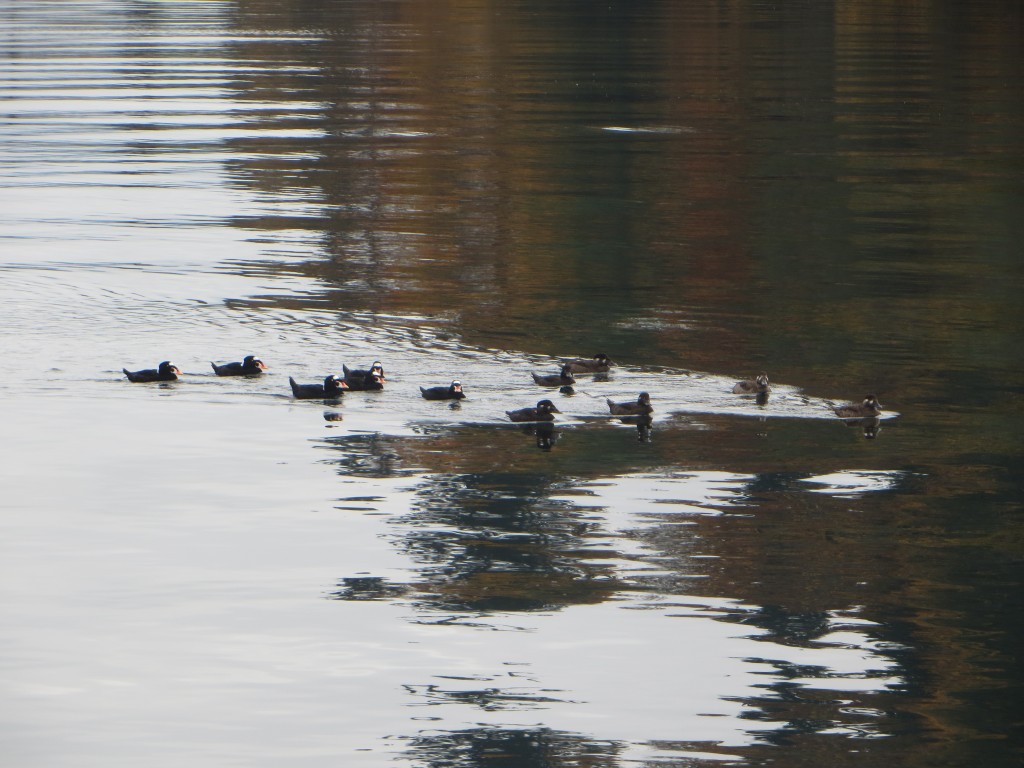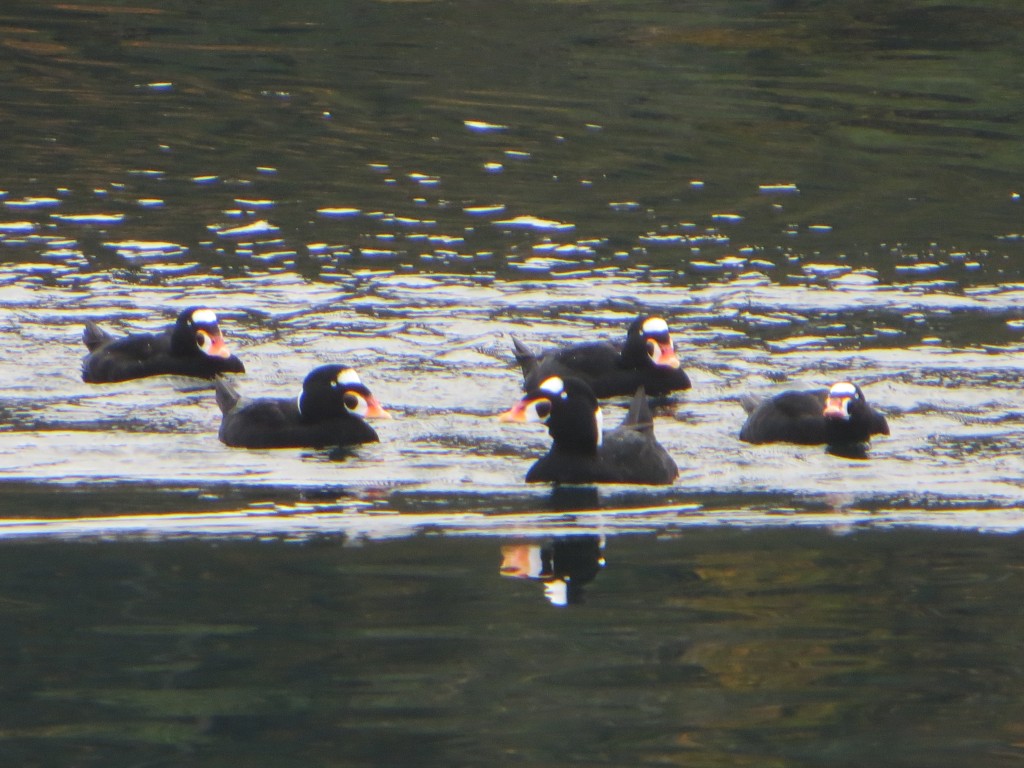 Sea Lions.  We were sent some film clips of a sea lion eating salmon off of Point White.  We were able to get just one still photo from the clip as it seemed to be throwing the salmon up in the air and then trying to catch it.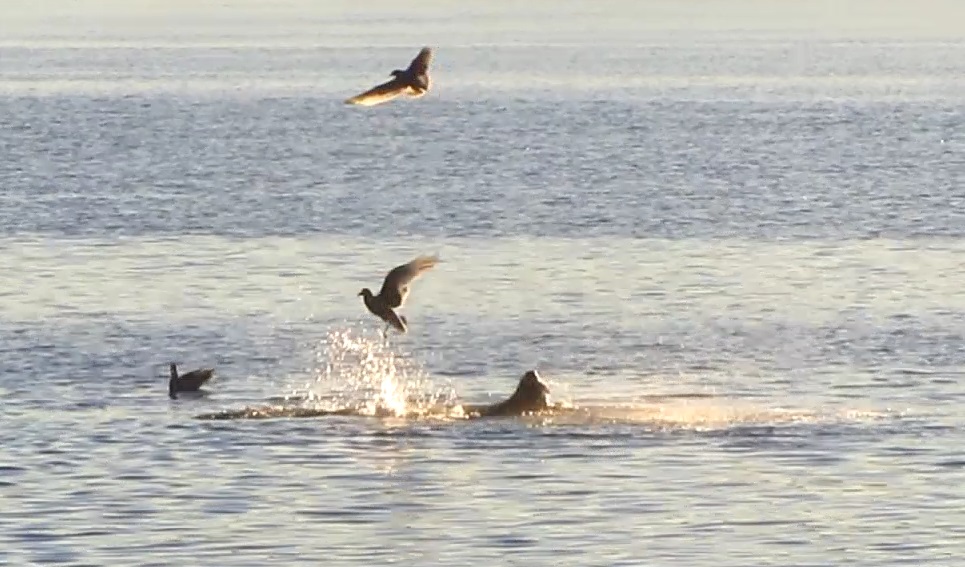 Seals.  There seems to be no lack of seals this year, so many that they almost submerge a local float.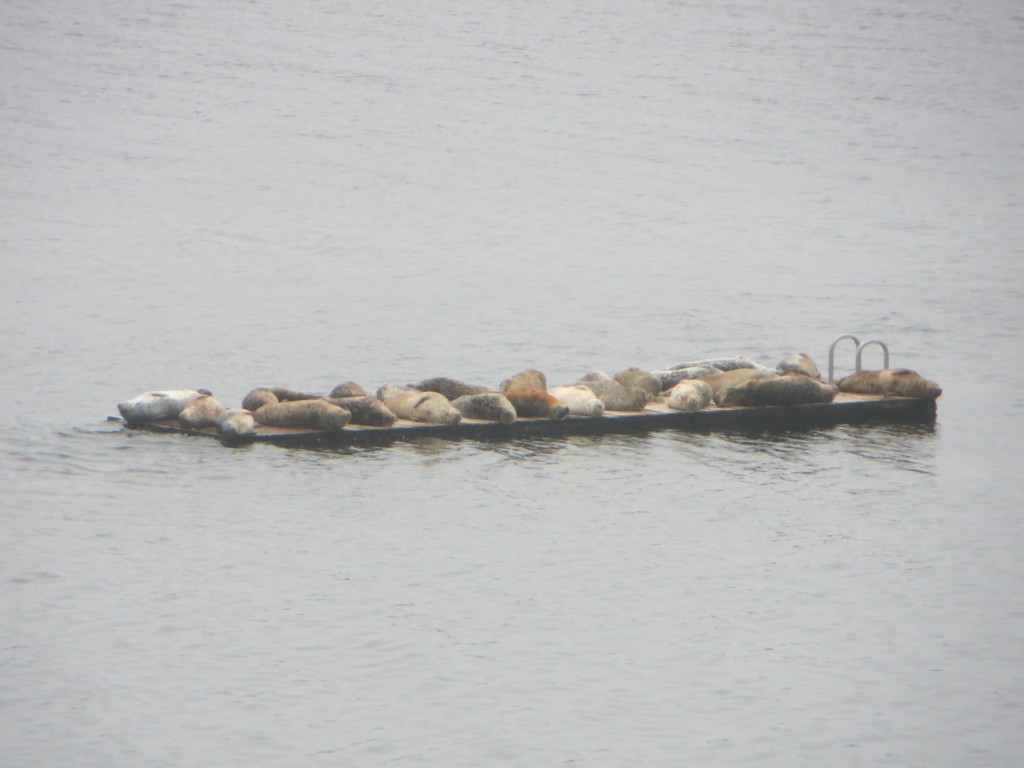 Illahee Film Showing.  The Illahee film is showing on Saturday (11/2/13) with some other great salmon films and they have presold over 200 seats, so if you are interested it is recommended you prepurchase your tickets.  Information on the film showing is in previous updates that can be seen on the illaheecommunity.com website.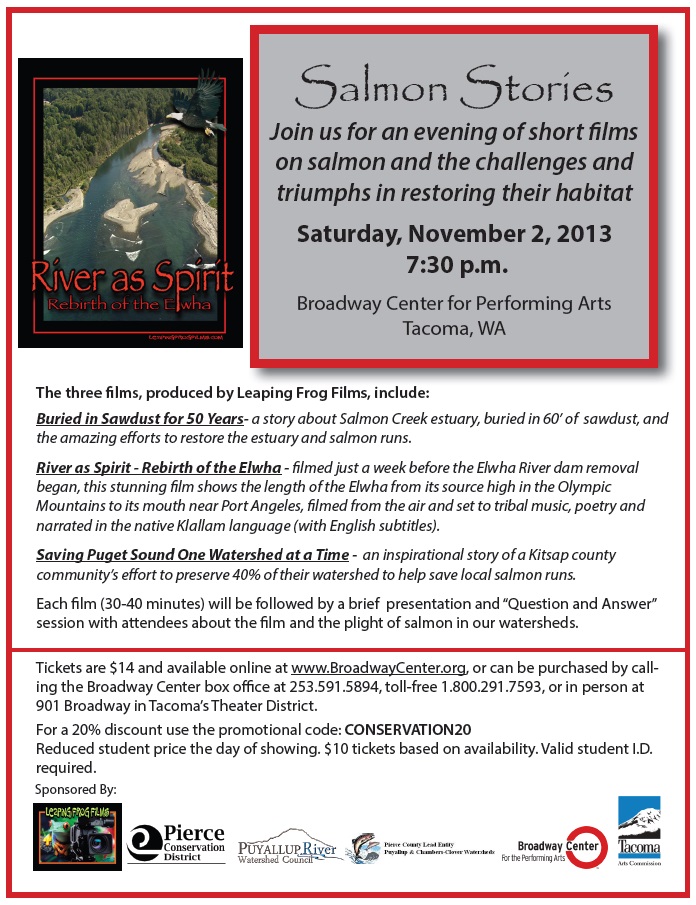 Weather Station.  We are having problems with the Illahee weather station, the webcam, and some of the time-lapsed postings.  The weather station's solar cell was having problems with its battery after so many days of fog.  The webcam has been having problems with the USB connection points.  They are being worked on when our volunteer IT person is available.
Mushrooms.  There are many mushroom photos that have come in recently, along with one taken at the mushroom show last Sunday showing some poisonous ones.  Here are a few of them, thanks to Sally.