Wildlife Photos.  The first photo shows part of a flock of wigeon, three Canada geese, and a hen and drake mallard enjoying the sun on a cold day.  The second photo is of some common goldeneye ducks.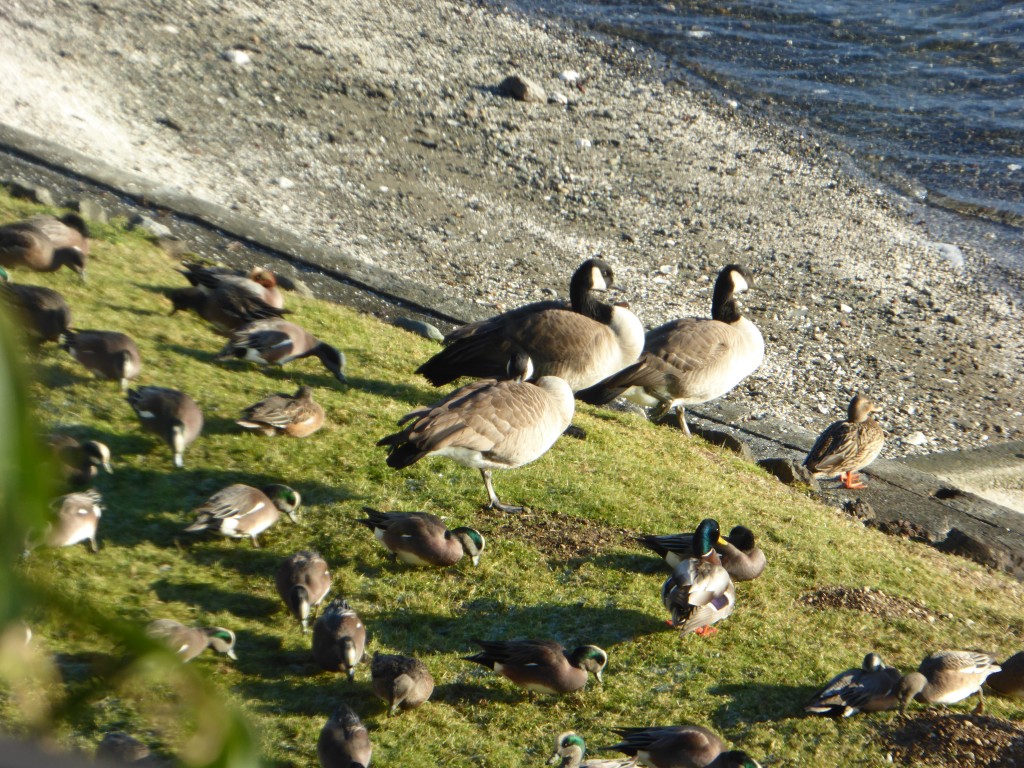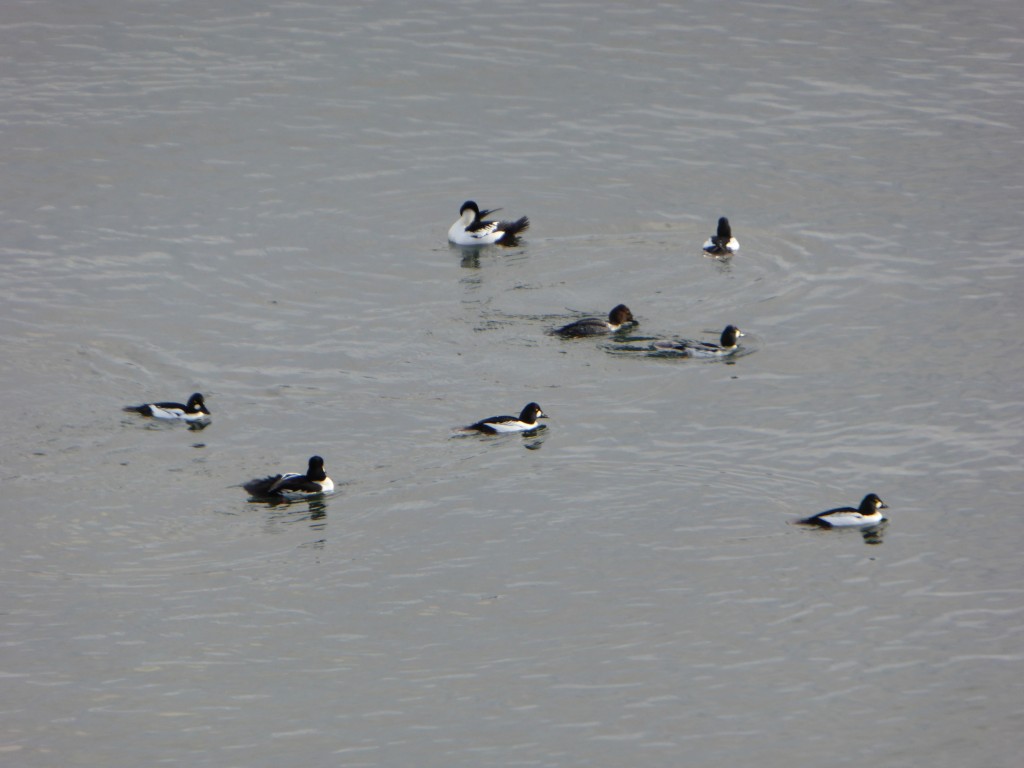 Illahee Preserve.  A new garbage can has been added at the Thompson Lane entrance to help with pet waste bags.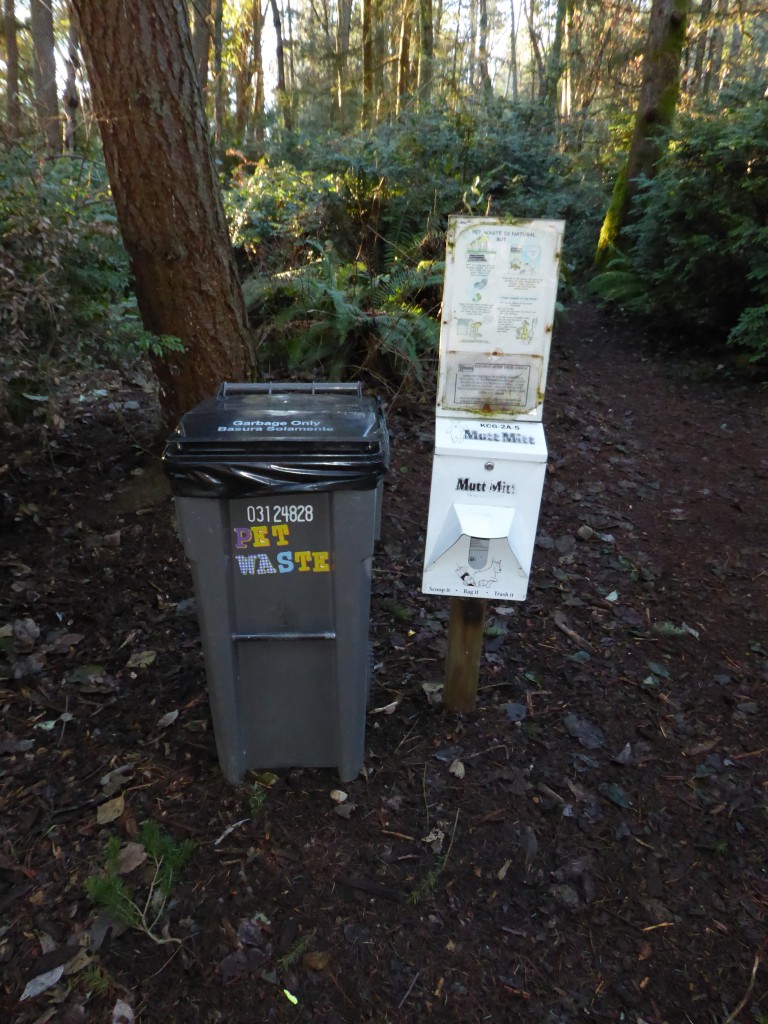 Illahee Dock.  In addition to squid fisherman in the evening, the dock gets some use during the day.  This family was finding crabbing somewhat successful.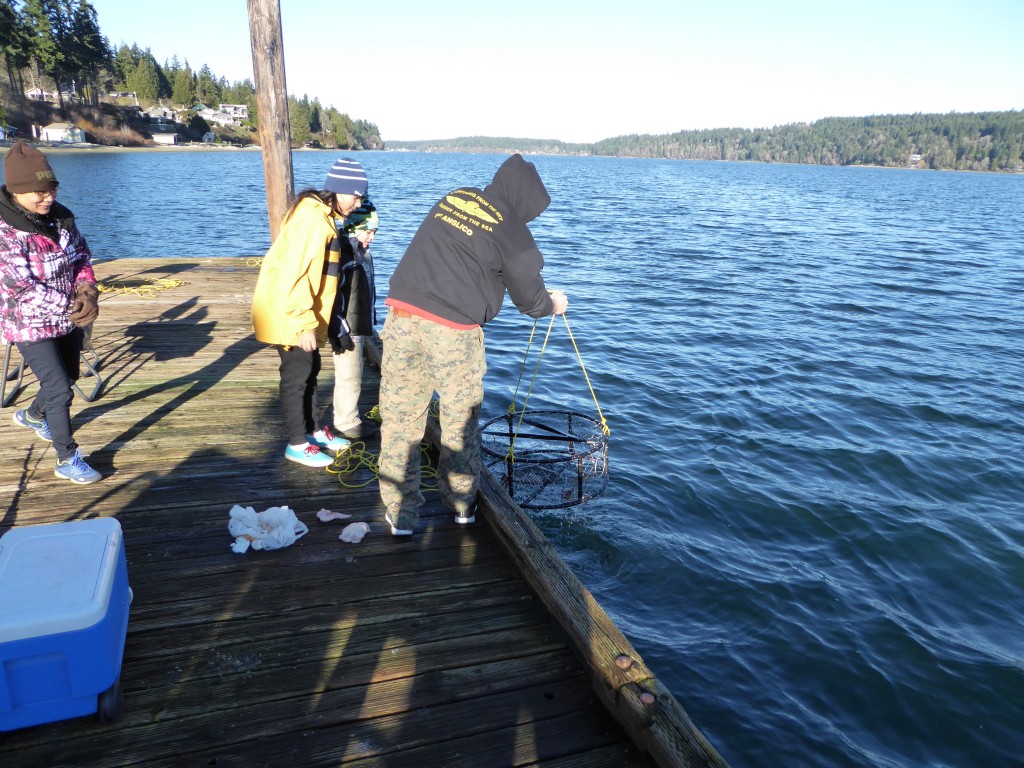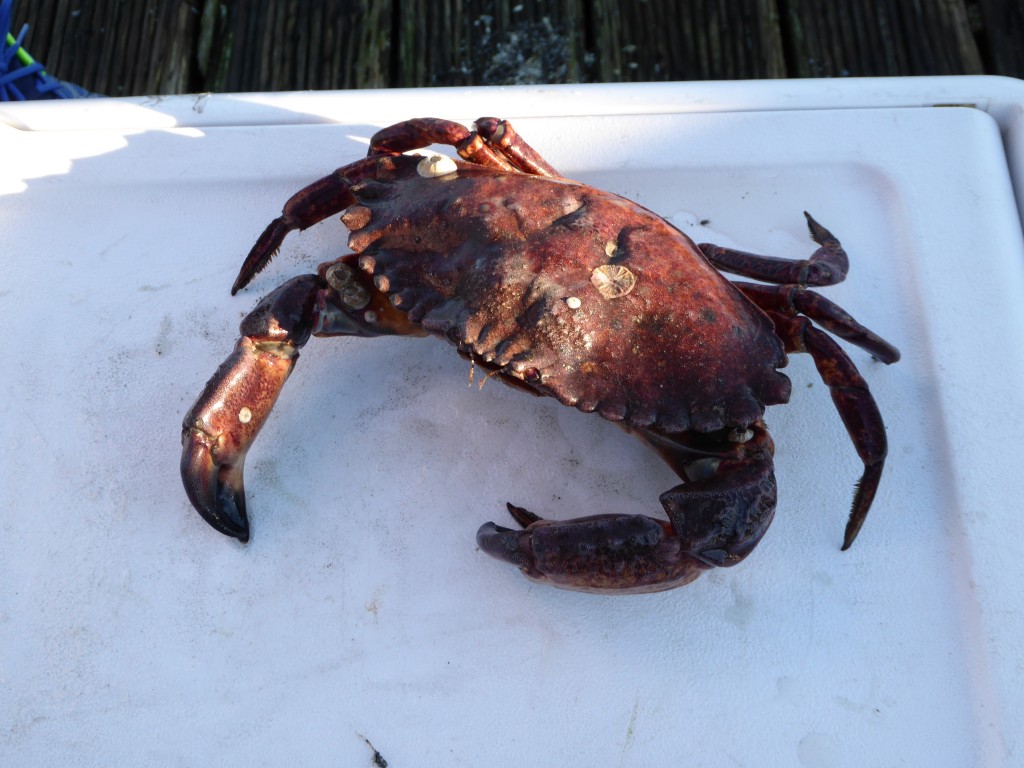 Illahee Store.  Concerns about the condition of the Illahee Store remain, especially with the glass broken out of one of the doors and the fact that blue paint was splashed around inside the store and was used to also paint the inside of the windows.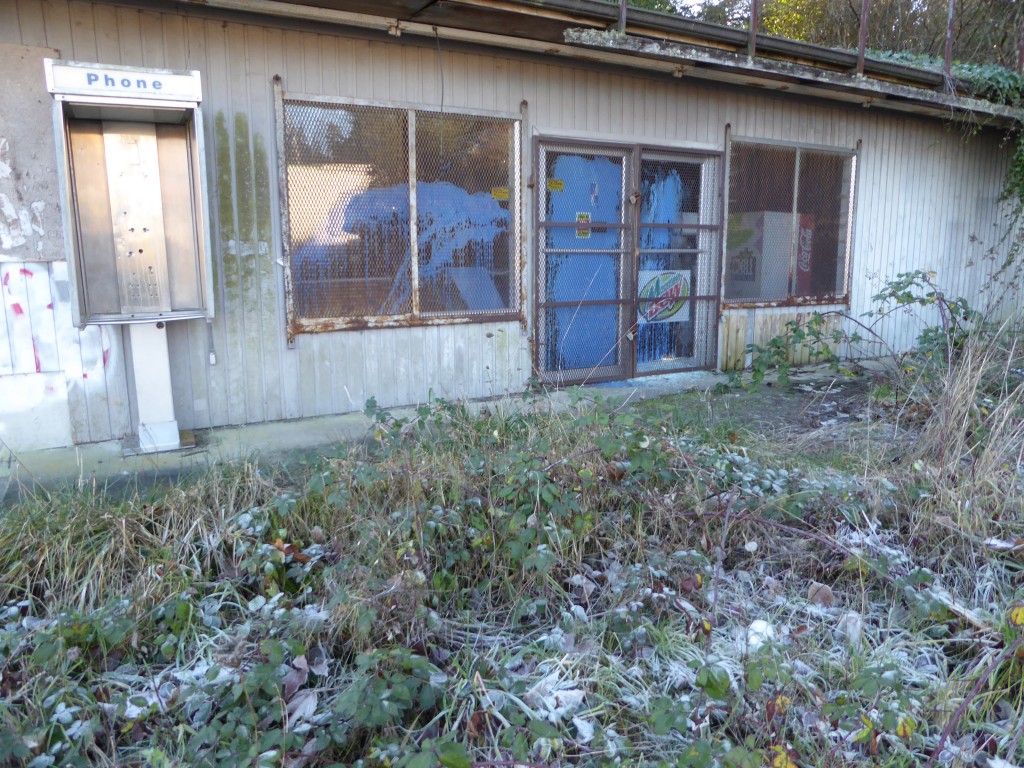 Parked Cars.  Some longterm parked cars by the store and dock.  The first photo shows an attempt to fix one of them.  The second photo shows the other one taking a dock parking spot and has been there for a number of weeks.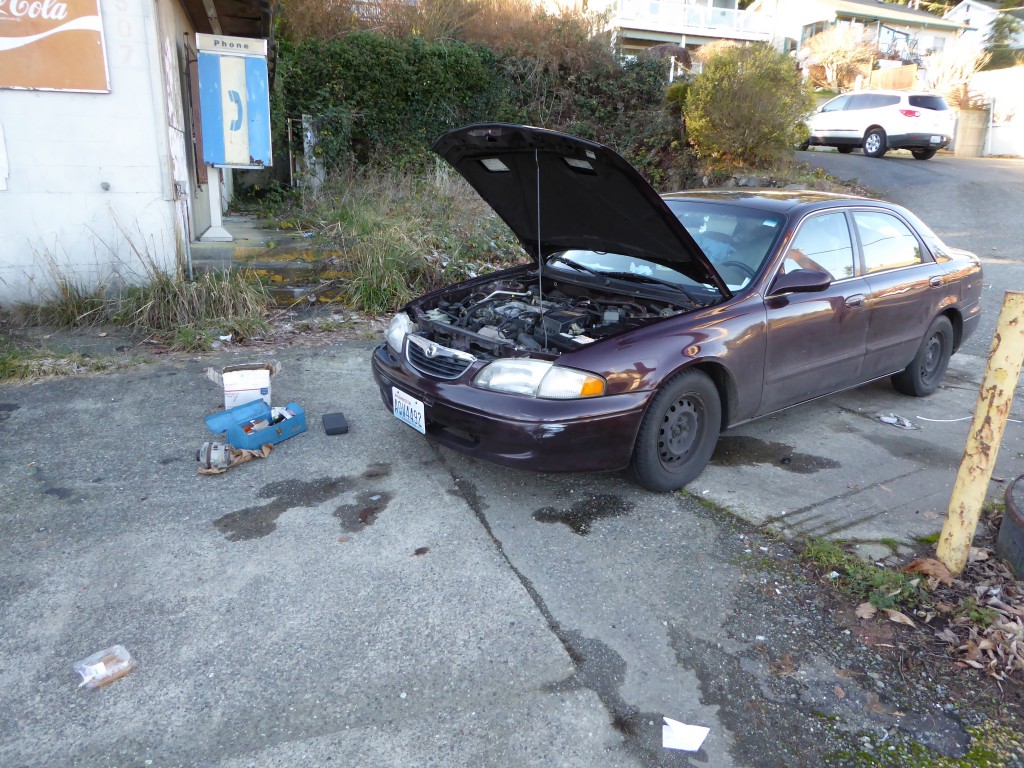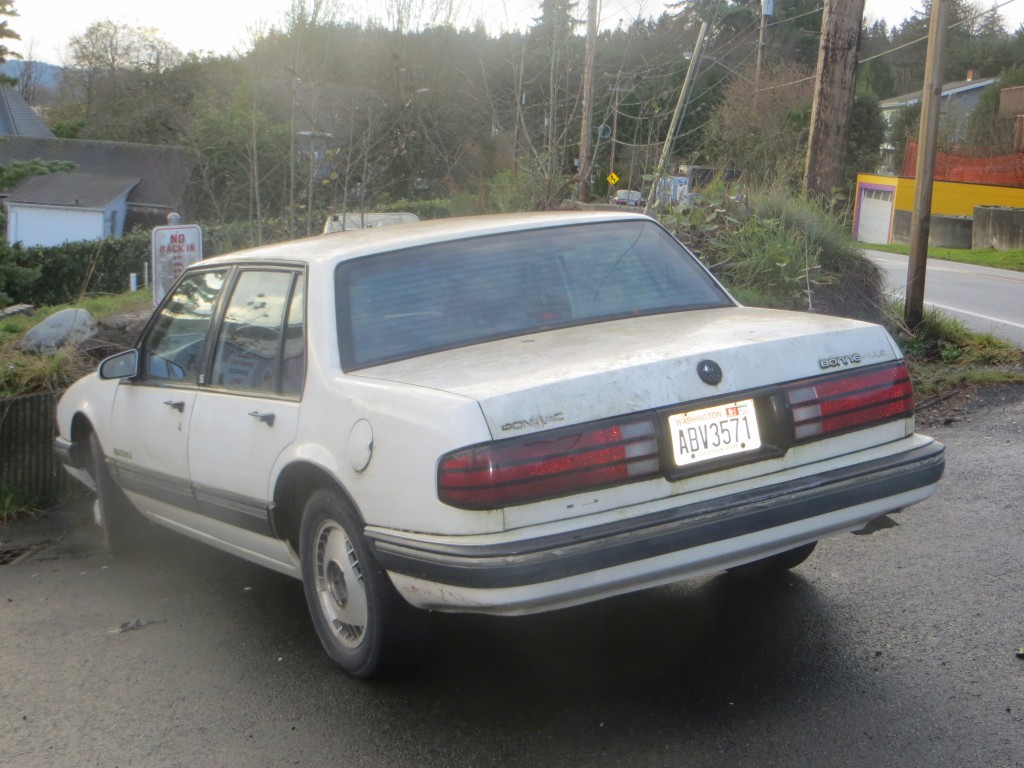 Lost Dog.  We are a little late posting this notice and hope the dog has been found by now.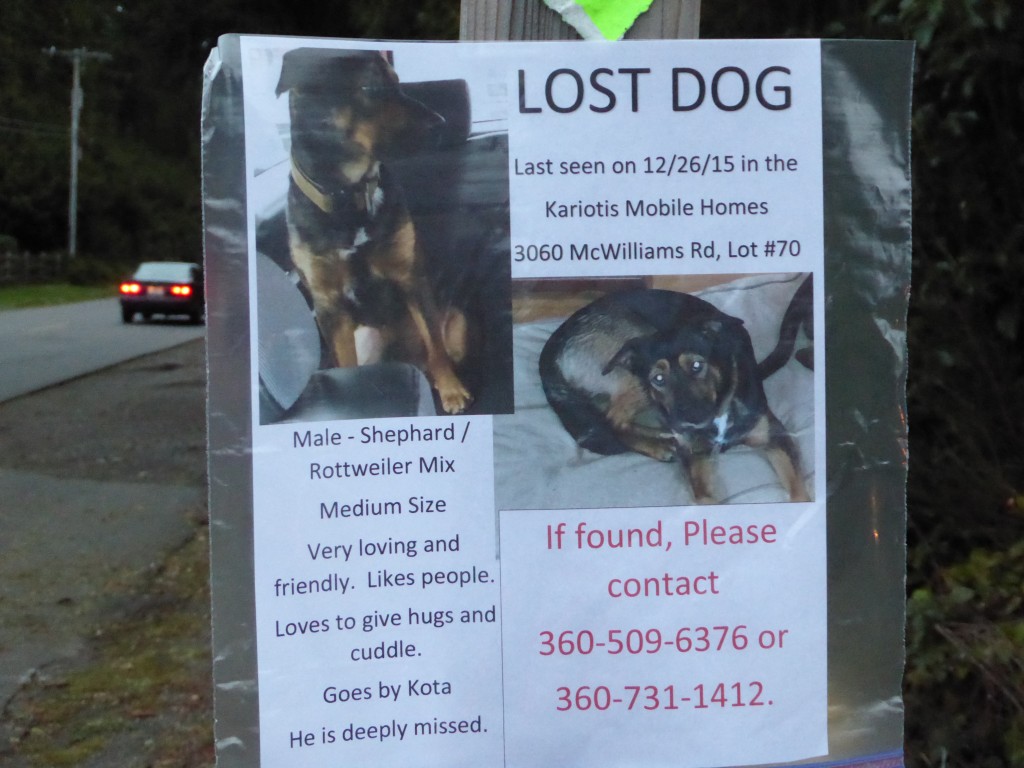 Lost Christmas Mail.  We are also late in posting this photo of what looks like stolen Christmas mail that was open and tossed.