Squid Fishing.  Only one squid was caught when we stopped to check on how the fishing was tonight.  Wish we had gotten a better photo of it.  Evidently the fishing is good until seals show up later in the evening.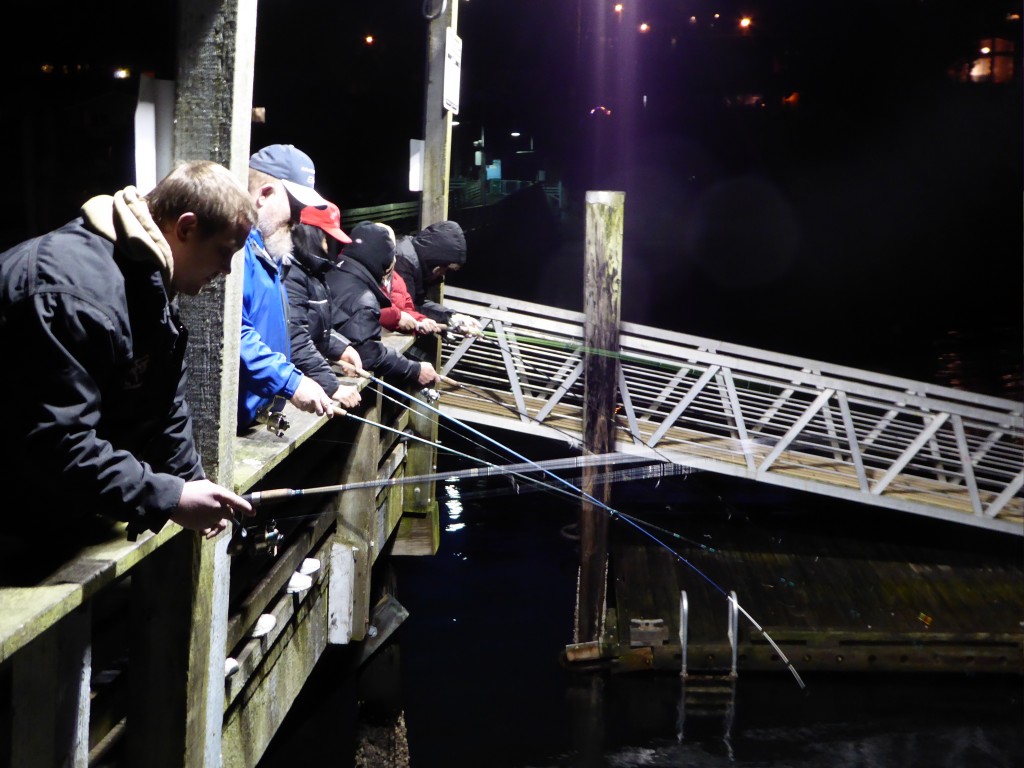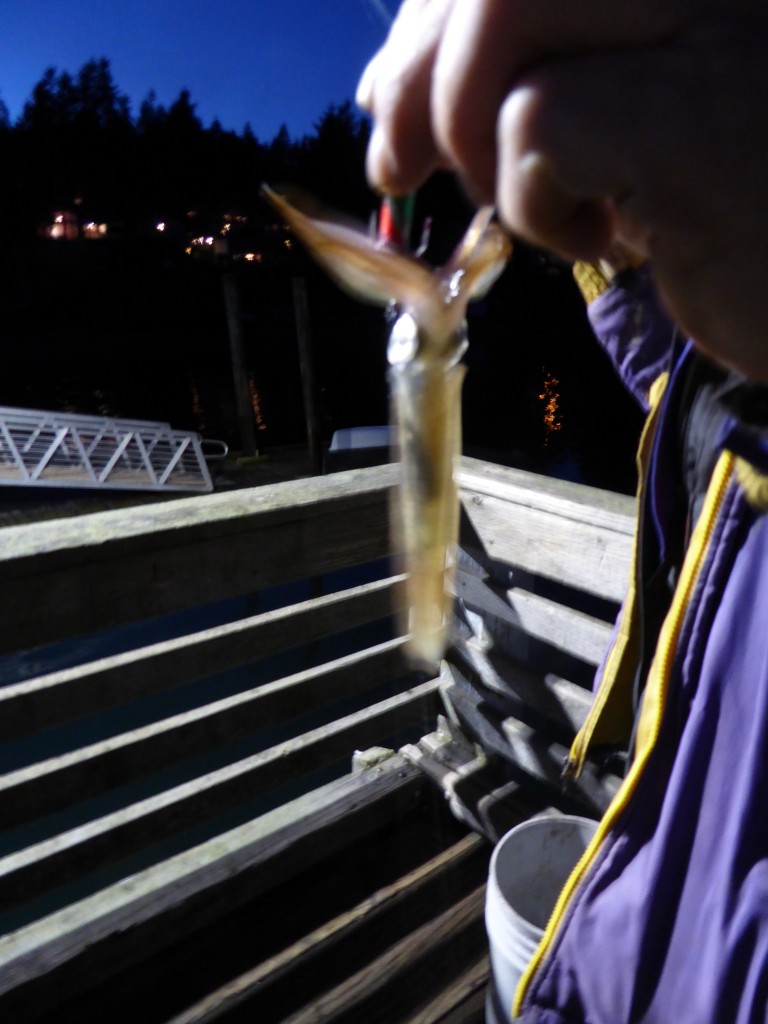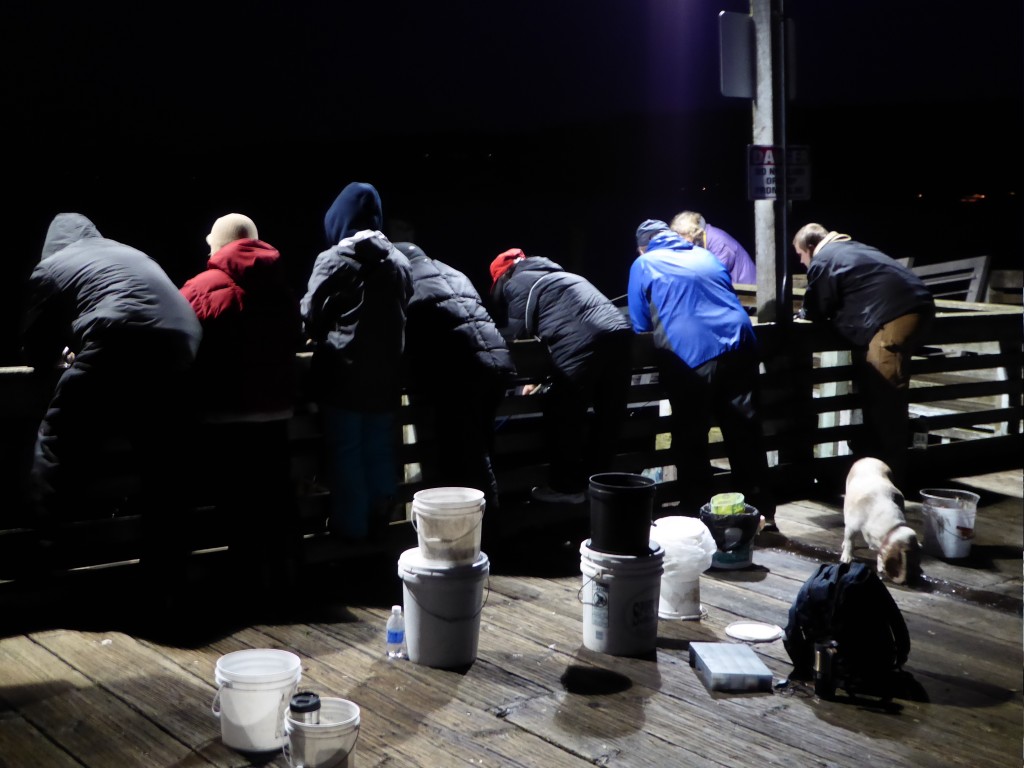 Mail Theft Reports.  We noticed lots of scattered mail in the center part of Illahee, and evidently it is widespread, as one of the reports is from the north part of Illahee and the other from the south part.
Interesting about the mail information.  Just had KCSO out to give them a pile of mail I found this morning on Grahns Ln. Was from Varsity Lane, different addresses.     Later I find more from Utah Street.   Looks like the mail thieves are in the area.

Mail was stolen from mailboxes on Sylvan Way and Ridgeview on the 24th of December. Discarded mail including opened Christmas cards were picked off the ground. We attempted to alert those involved. There are six mail boxes located in front of our home. Of the six, three are locking and three are standard issue. Mail is stolen on the average of twice a year from the non-locking boxes. Each time a theft happens the involved homes are notified. Open packages, bank statements, credit card applications, University acceptance letters, etc. have been returned to the home owners affected. After 18 years the unlocked boxes remain. I really am baffled. We have had a locking mail box for 18 years.
Illahee Outfall Changes Approved.  Remember the outfall pipe that extended out some distance and the concerns it raised?  We were informed by the developer's engineer that it will be moved back, along with the catch basin, but they don't know when.  Below is the letter approving the changes, but note that the county did not copy the Illahee Community or the Port of Illahee, who are supposed to be kept informed as part of a Settlement Agreement.
Port Meeting Next Wednesday.  The Port of Illahee commissioners meet on the second Wednesday of each month at 5 pm at 5500 Illahee Road, lower level.  This is a public meeting and anyone interested is invited to attend.  There is a public comment time at the beginning of the meeting and also at the end should residents have suggestions or issues for the commissioners.

Lost Dog.  We saw another lost dog sign posted at the stop sign at the vacant Illahee Store.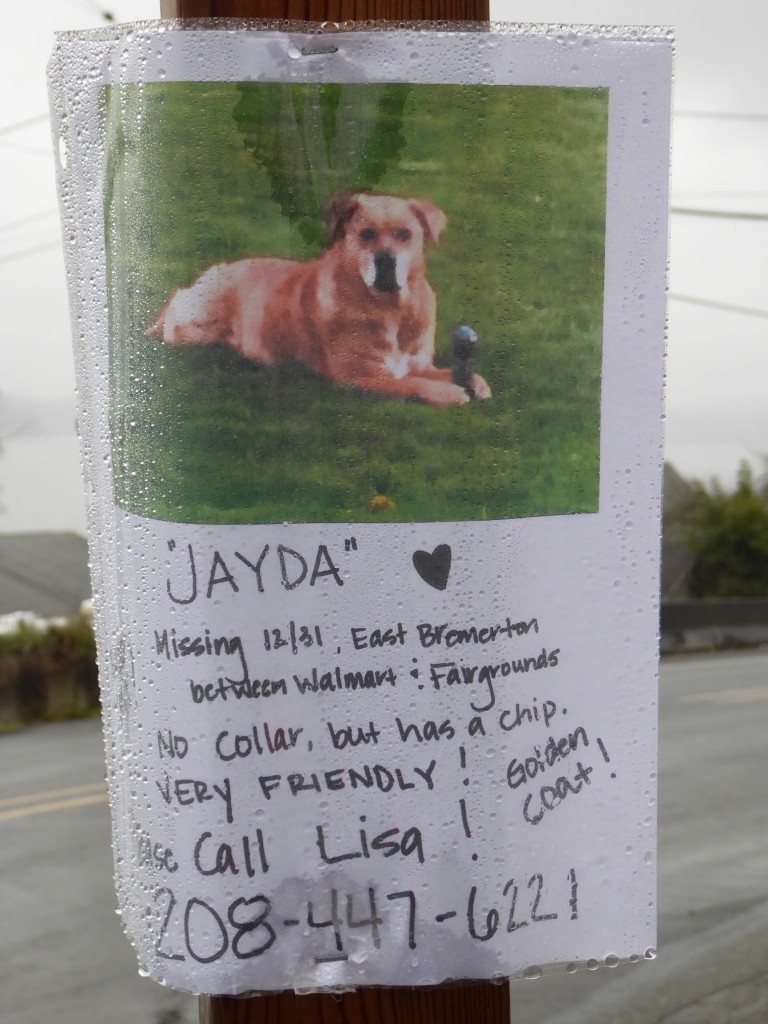 Illegal Preserve Cutting.  We heard someone was cutting brush on Illahee Preserve property and took this photo.  This is the same area where a few years ago "keep out" signs were posted on Preserve property. Let us know if you know who is doing this so we can pass the information on.