Commissioner Letters.  Thank you for responding to the 10/25 Update with emails and letters requesting County Commissioner support for help with purchase of the Timbers Edge final 10.7 acres (the former Avery Homestead).
Help us get the word out to more as this is a critical property for the Illahee Preserve's long range plan, as once it is gone it is gone.  Email Commissioners at:  Kitsapcommissiones@co.kitsap.wa.us
Thanks to Steve for letting us share his response as an example of what is being sent.
Please seriously consider incorporating the Timbers Edge project into your budget process.  We have a unique opportunity to acquire this land for the betterment of the Illahee community as well as the greater Bremerton area as a pristine rural escape for our citizens.
The owner of the property is doing everything he can to make this property attainable by the county in an interest in it's preservation.  And, he is doing this at great expense to himself.  This is an unbelievably generous gesture on his part.  We can't afford to let it slip through our fingers.
I have personally contributed thousands of dollars in the past in an effort to secure these lands and would be thrilled with the county's support in this endeavor.   I will be willing to contribute as far as I am able, if it will help ensure this acquisitions success.  PLEASE take advantage of this rare Golden Opportunity and include this funding in your budget – for the good of all.
Avery House.  Permission was given to share excerpts from another letter to the Commissioners that provides information on the Avery Homestead (the photo is what it looks like today).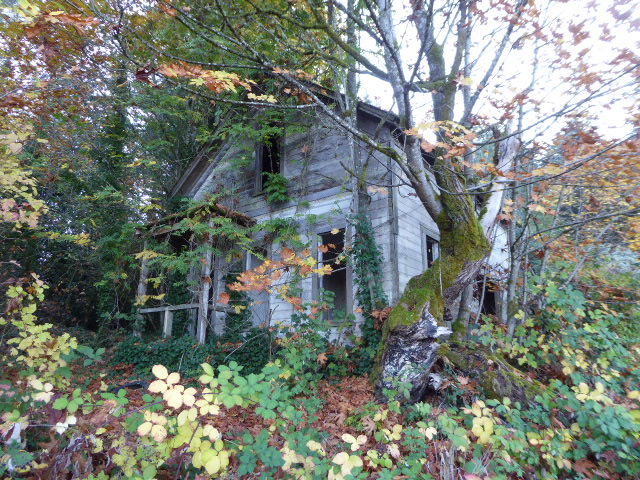 Many years ago my husband and I moved to Illahee and bought an old summer cabin alongside Illahee Creek and downstream of the Avery Homestead/Timbers Edge.  We suddenly became owners of a 15 acre forest.  What possibly could a boy from Brooklyn and a girl raised in the Hawaiian Islands know what to do with a raging winter stream, a failing culvert, and a desire to step back in time and opt for a quiet life, enjoy the countryside and listen to the frogs chirping at night? 
Then one day we looked outside and the floodplain waters were engulfing our property and life changed forever.  We began to observe the nature around us, and the raging winter stream was a fish stream filled with little ones swimming all around.  Soon we learned those were steelhead, coho, cutthrout and chum salmon and we were hooked on nature and nurture.  Those quiet days were not in store for us. 
Illahee, as we learned, was steeped in rich history.  One day shortly after settling in this 120 year old fixer-upper house,we met the elder daughter of the Avery family who grew up in the old house still sitting on the Timbers Edge property. She told me of life on the Avery property and how her father did aqua culture and netted the fish they ate for dinner out of Illahee Creek, and how her property had been the hunting ground for the indigenous native tribes as evidenced by the artifacts she found in the garden in which they raised their vegetables and her constant finding of what she referred to as arrowheads used for hunting.  It was after these many stories from the old timers around here, that things began to make sense of Illahee's past history.  With a state registered cultural site on the Mossano property on the shoreline,our place directly uphill with culturally modified trees and fire trees used for cooking by the native peoples,  things were getting very interesting.  Walking up a little further along the creek you come to the Avery Homestead/Timbers Edge parcel and the start of our interest in the early 90's of banding together with an elderly neighbor, Audrey Boyer, to facilitate and acquire the 350 acre Illahee Preserve-now 545 acres, for the benefit of the citizens of Kitsap County.  The rest is history and this adventure with the love of nature and a strong desire by the county, parks, dedicated community groups, and developers, we come to where we are now.  The acquisition of the remaining ten acre Avery Homestead/Timbers Edge parcel is crucial to the preserve, for it opens up the ability to have a much needed south entrance  allows a historical property to remain,  provides the much needed wildlife and habitat protection for Illahee Creek, and offers a potential ridge trail system.
Parks Deadline Extended.  At the same time Commissioner letters are being sent, Parks is requesting residents tell them what you want for parks and has extended the deadline to Nov 10th.   kitsapgov.com/parks
Daily Bait Balls.  Lots of bait balls in Illahee waters feeding seals and sea lions; more bait around than we have seen in a long time.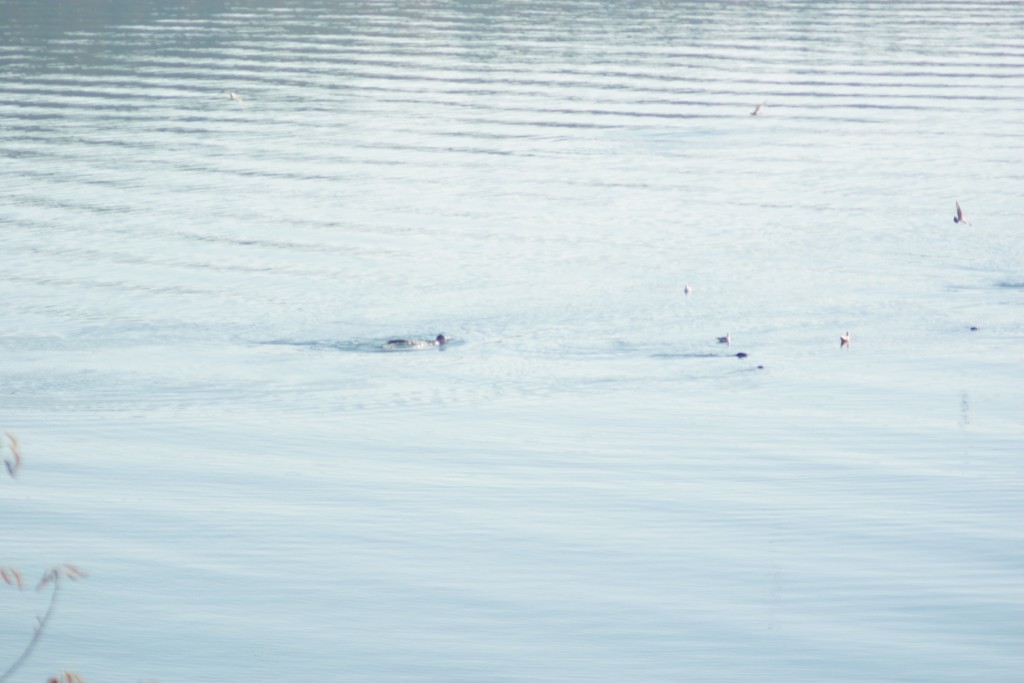 Street Work.  This site off of Sunset is to prevent ground water from seeping through the asphalt and freezing in the winter by installing curtain drains under the roadway.  Thanks to KC Public Works for being proactive.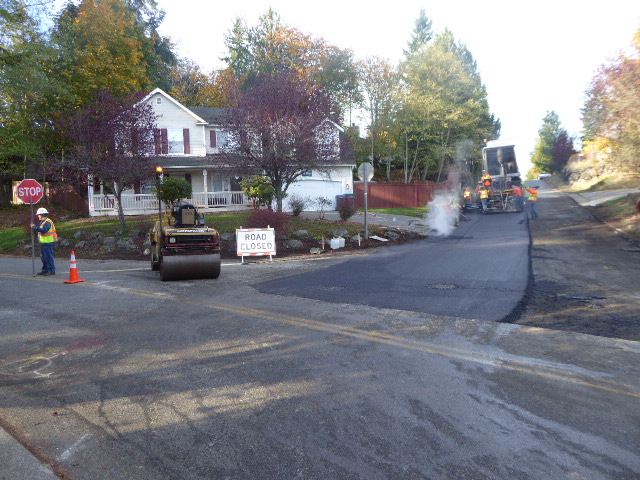 Gas Work.  More people in Illahee having natural gas brought to their homes.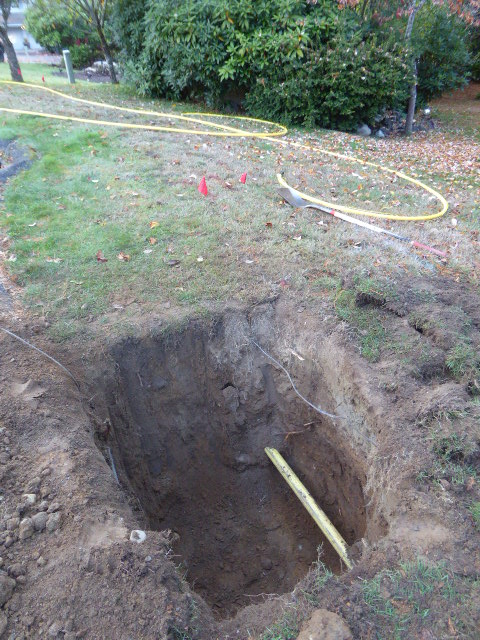 Port Meeting Location Change.  Just a reminder that the Port of Illahee's November 8th meeting will be meeting at the Port of Brownsville's Annex (the former fire station) lower level at 5 pm.  The 2018 budget will be discussed and approved.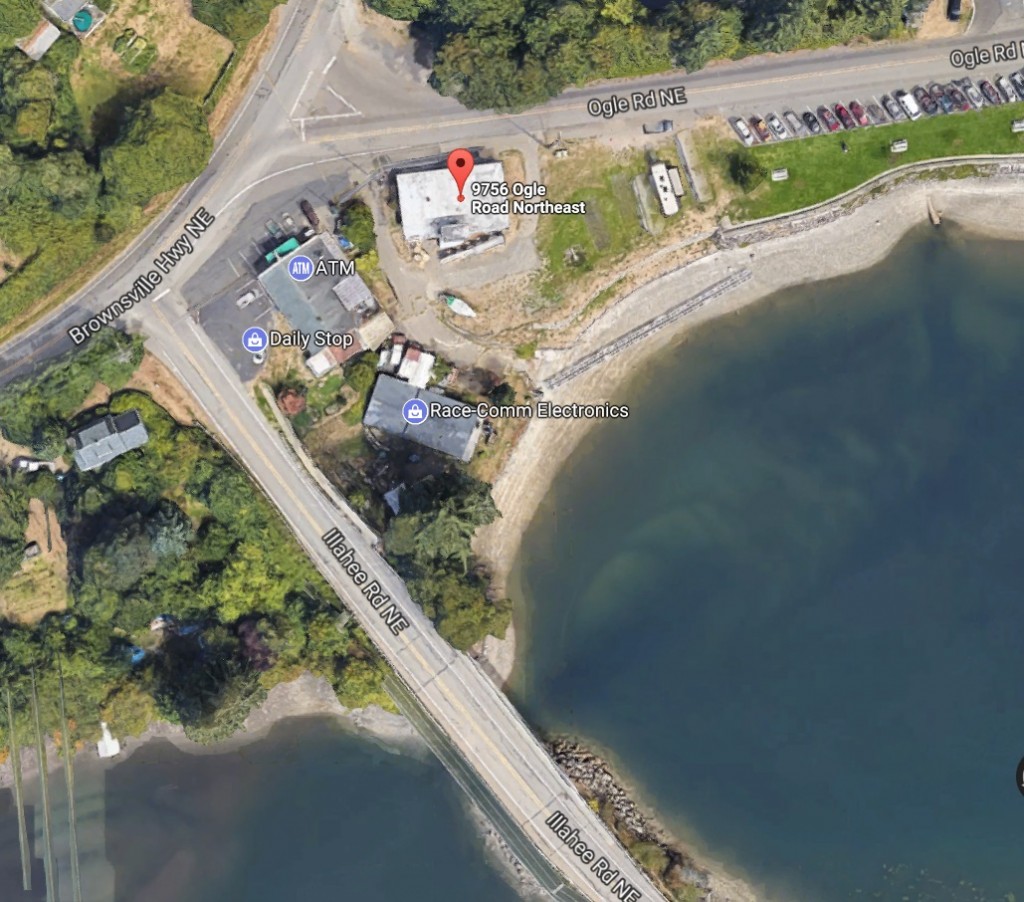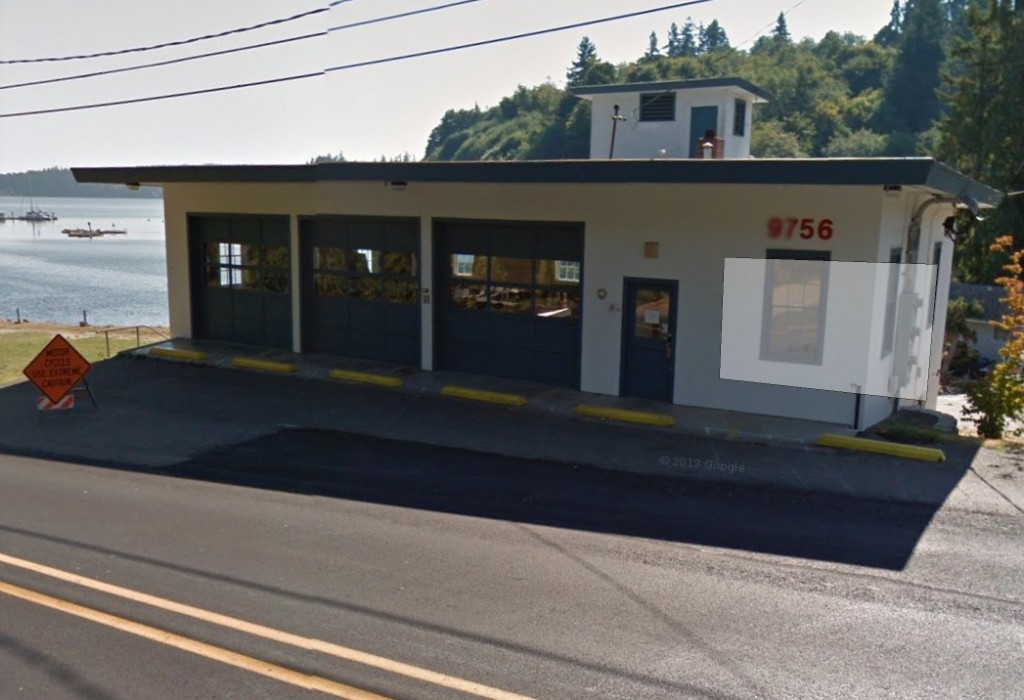 Port Election.  Please remember to vote by next Tuesday for the Port of Illahee commissioner of your choice.  The voters pamphlet has information on the candidates and it can be viewed at the county's website (page 24): https://spf.kitsapgov.com/auditor/Pages/GenEl_LVP2017_WEB.pdf.