Photo.  Thanks to Chris for this great photo.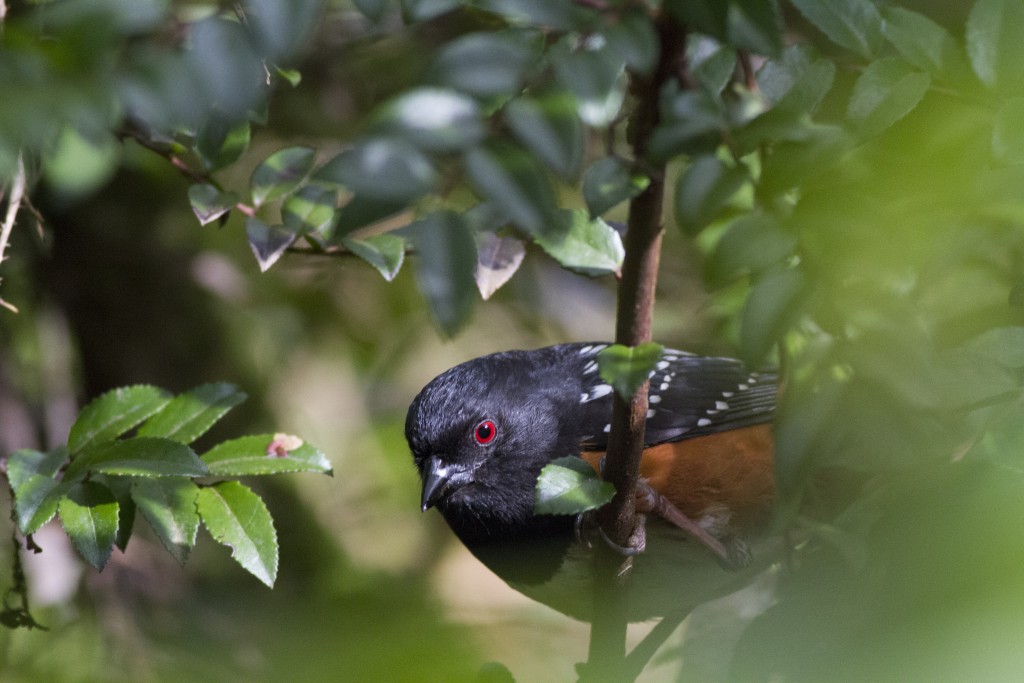 From yesterday's walk, here is a Spotted Towhee in some huckleberry right next to the trail around the Compass Circle area. The Robins, Song Sparrows, Juncos and White-crowned Sparrows are everywhere right now. I even caught a glimpse of an adult Bald Eagle flying low through the trees this morning near the Almira parking lot! 
Class Visit to Preserve.  Several weeks ago a class of 2nd and 3rd graders visited the Illahee Preserve.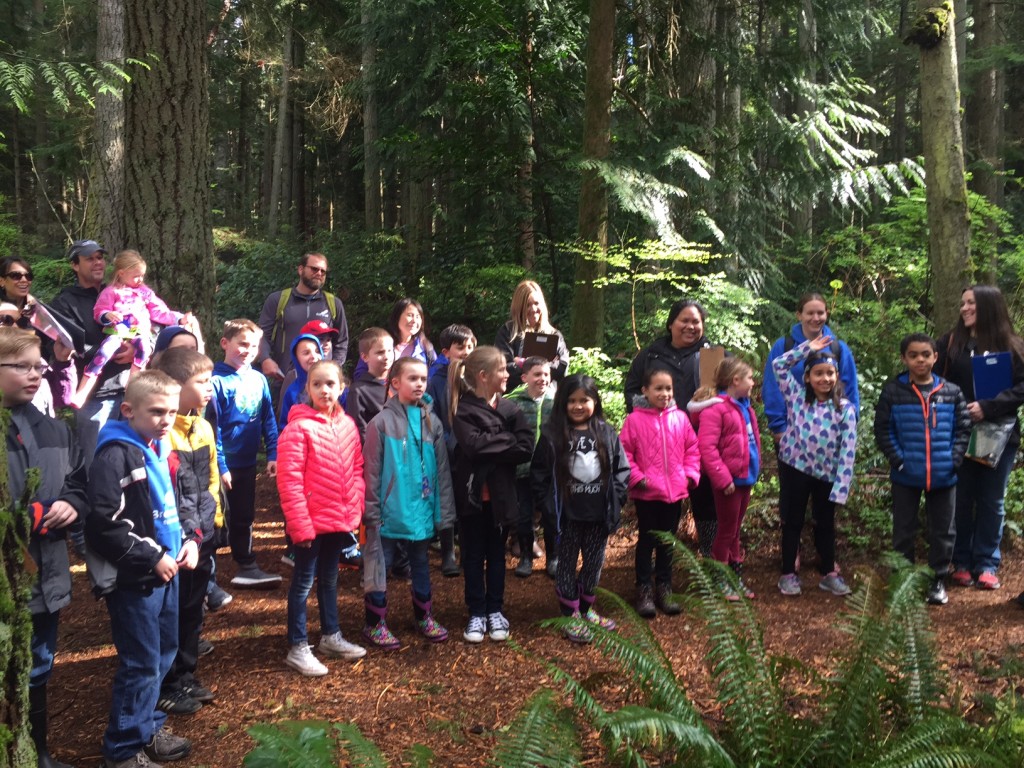 An unexpected surprise was two Barred Owls who greated the children.  The students each sent a thankyou note with hand colored covers like the one shown below.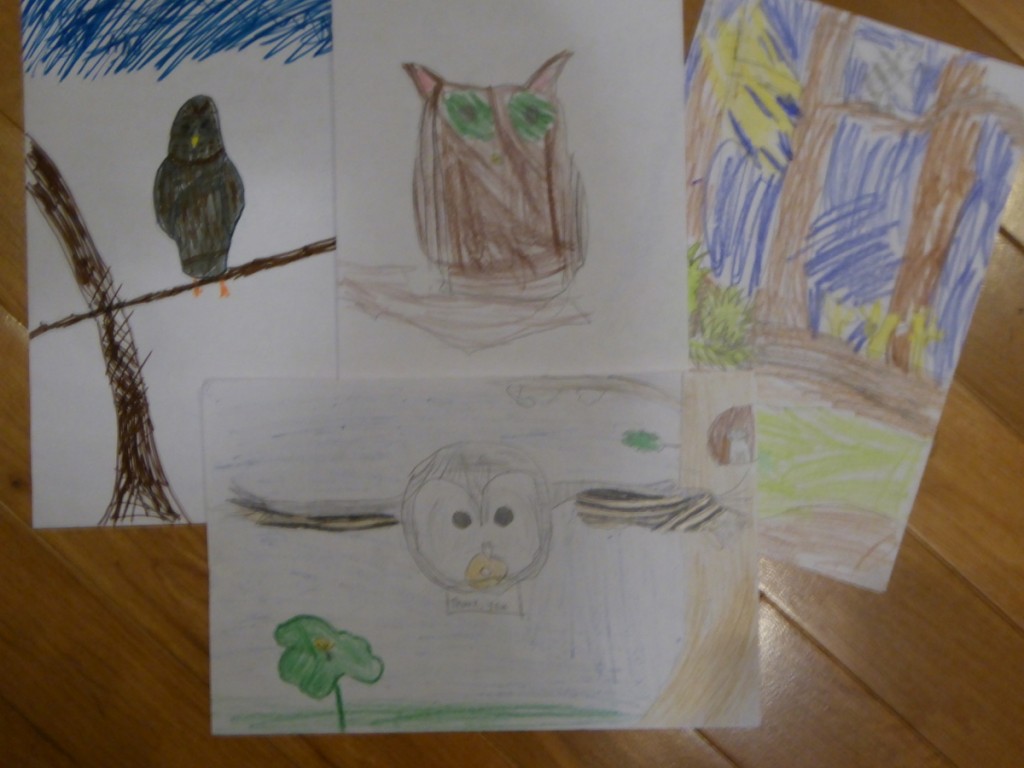 In addition to the owls another favorite was the ~500 year old Douglas Fir.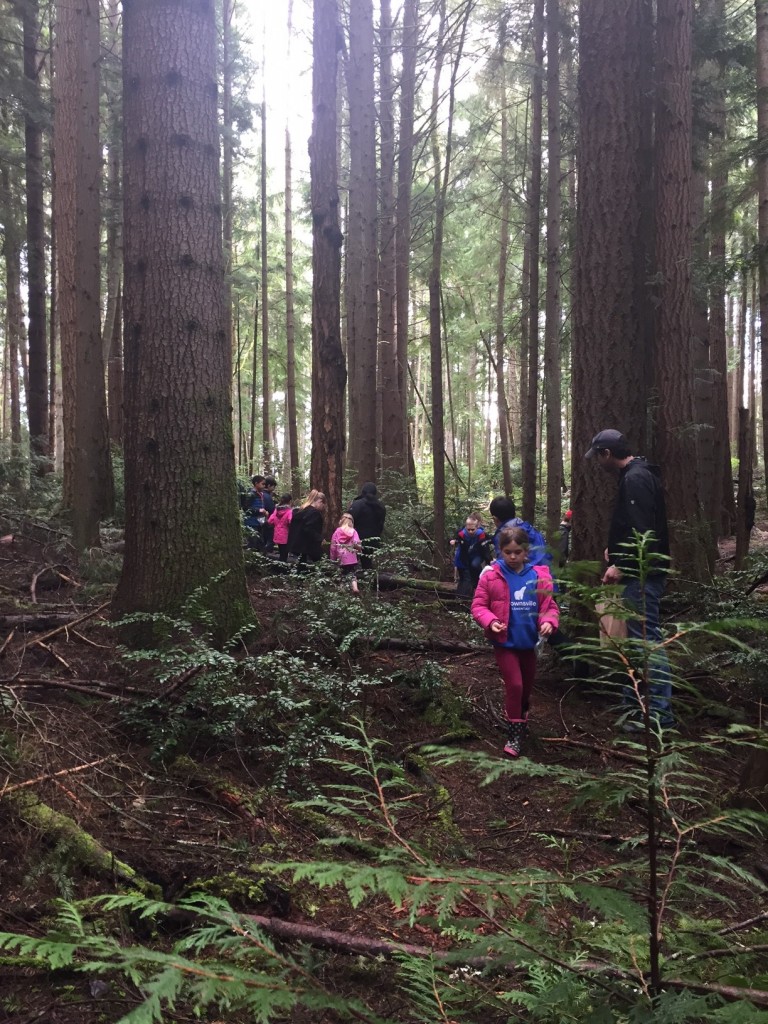 Comcast Work Party.  On Earth Day Comcast employees gathered for an all day work party at the Illahee Preserve.  We are waiting for their official photos as they accomplished many great projects.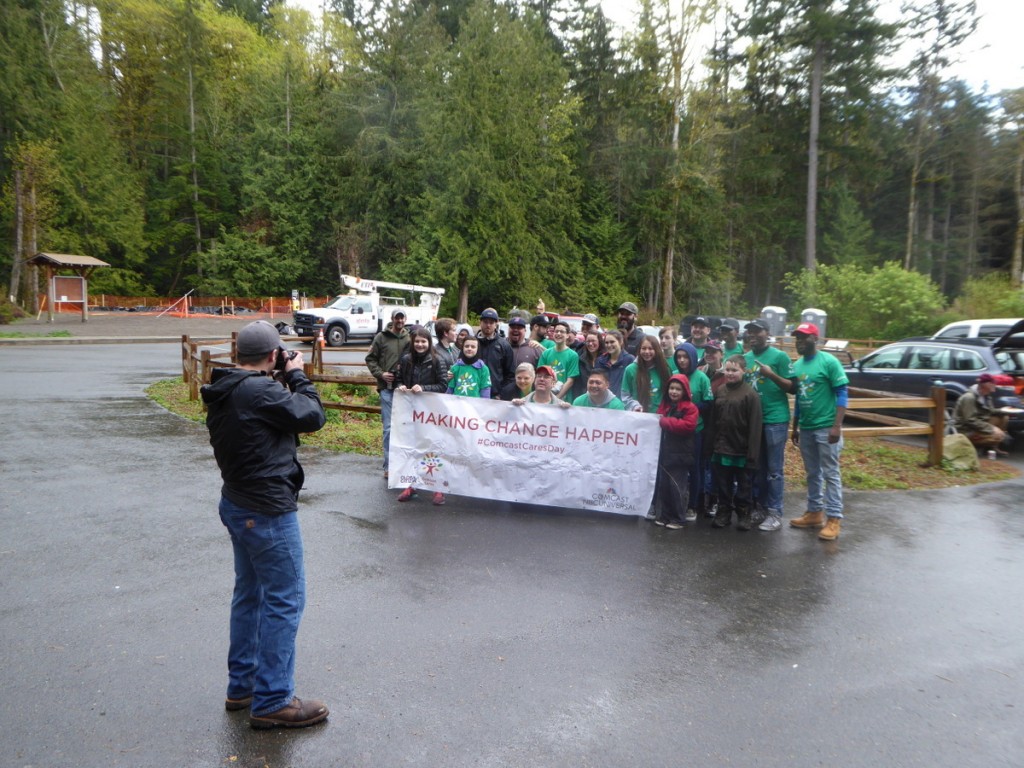 Rotary Shelter Progress.  The Comcast Care work party coincided well with the work being done on the Rotary Shelter being installed at the Almira parking lot.  With the footings in the work can begin above ground.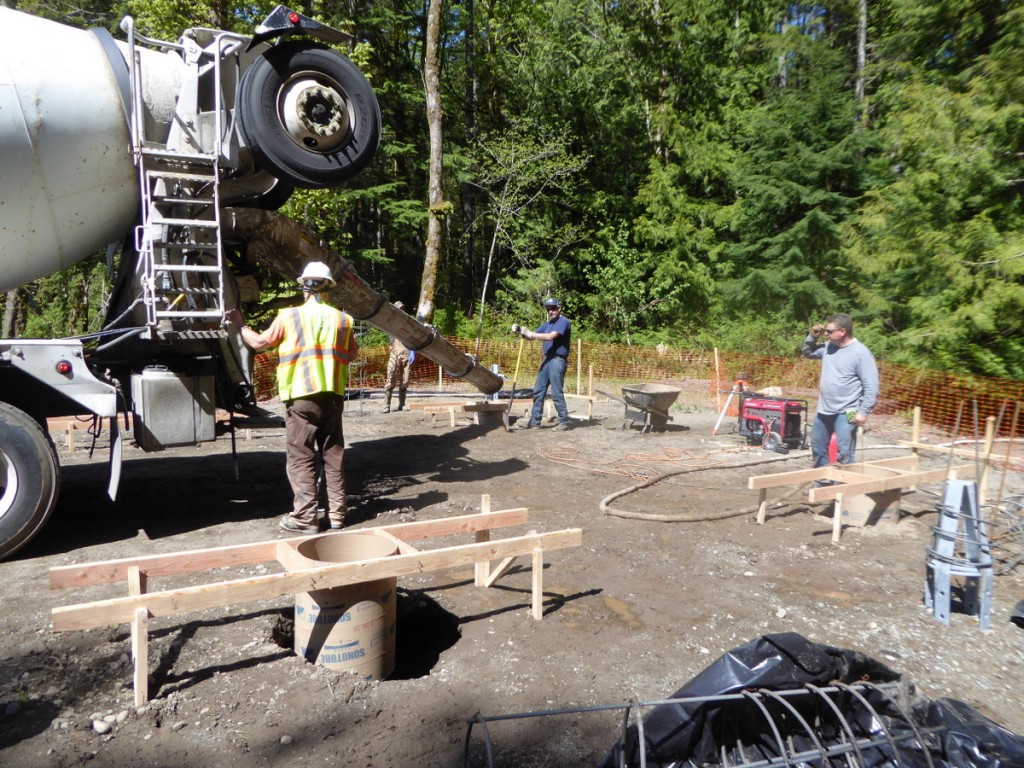 Port Meeting on Wednesday.  Just a reminder that the Port of Illahee will be meeting on Wednesday at 5 pm.  The Port's lawyer is scheduled to give an update on the Illahee Store, which the Port is attempting to purchase.