Port Meeting Wednesday.  The Port of Illahee meets the second Wednesday of each month at 5 pm at 5500 Illahee Road.  The public is invited and encouraged to attend.  The sign provides the details.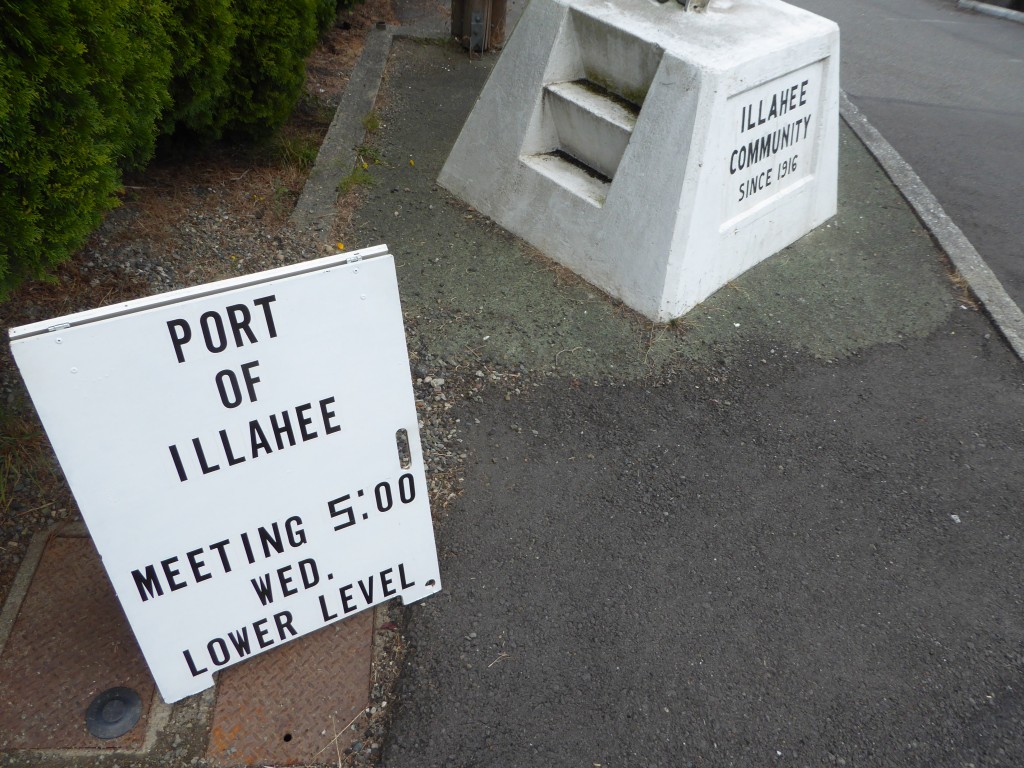 Past Commissioner To Share.  Past Port of Illahee Commissioner Lew Noah will share about his tenure on the commission including when they installed a diving reef in front of the Illahee Dock.
Kitsap Ports.  Interestingly, Kitsap has more port districts than any other county in Washington.  See the map and the list of ports.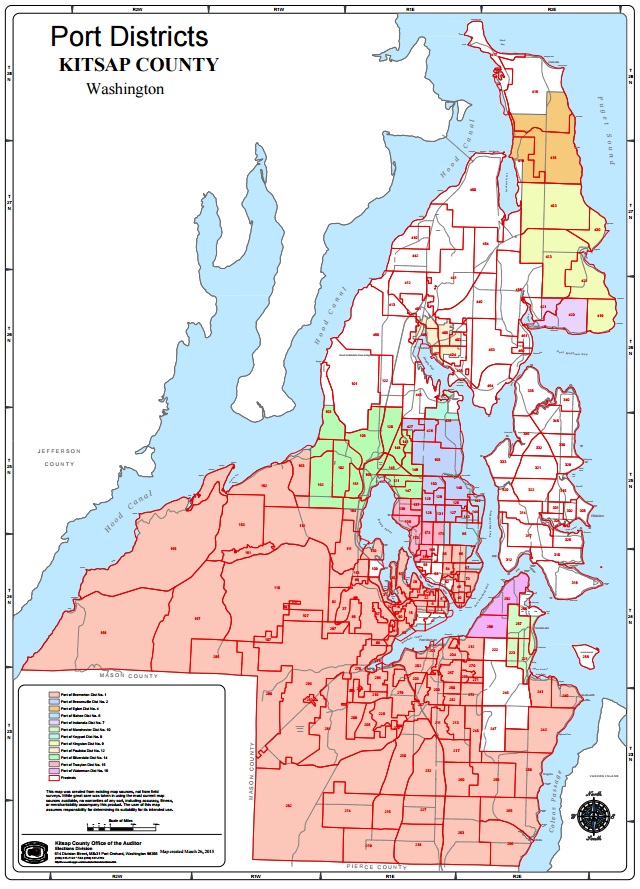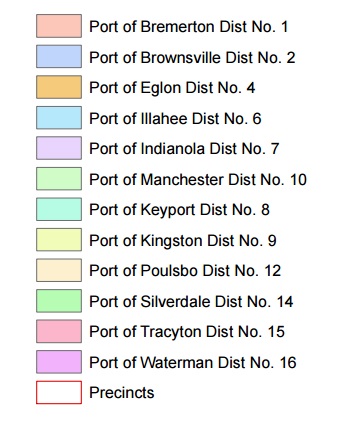 Local Ports Map.  The bulk of the districts are local, and relatively small compared with the Port of Bremerton whose area seems to cover most of the county without a port district.  The numbers and red borders are precincts.
Port Relationship With Preserve.  The Port has had a varying relationship with the Illahee Preserve depending on the mix of commissioners. Some residents, and commissioners, think the mission of the Port is to just be concerned with the Illahee Dock.  Others think the mission is more, such as salmon projects and the Illahee Creek watershed with its stormwater issues. 
Port Salmon Projects.  Salmon rearing projects both along Illahee Creek and at the Illahee Dock were Port supported.  Many volunteers were needed to feed the fry in the fish pens that were tied to the Illahee Dock around the years 1999 and 2000.  We wish there were some photos of the pens (if anyone has some we would like to get copies).  The photo below is a chum salmon returning to Illahee Creek from one of the projects.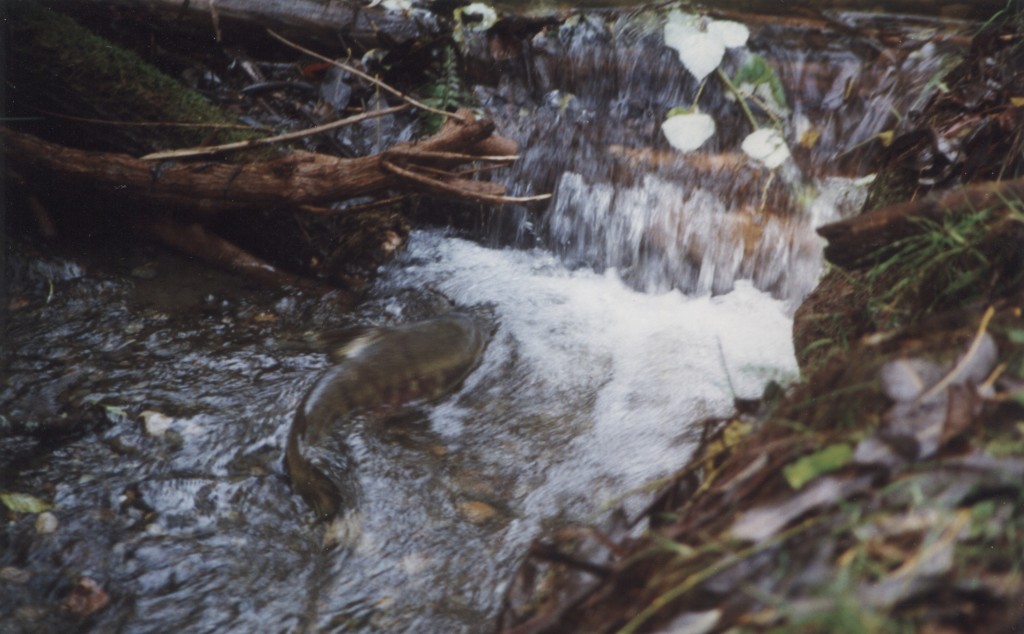 Port Watershed Study.  A number of years ago the Port applied for and received a $268,000 Centennial Clean Water Grant from the Department of Ecology to conduct a watershed study of Illahee Creek.  The results showed some major problems that needed to be corrected.  Many of the recent stormwater improvements at the headwaters of Illahee Creek are a result of the grant, and there will be more in 2017.  
Port Mission.  This is from the Port's website.

Port Website.  The Port has a relatively new website, portofillahee.com, designed to host all the public information associated with the Port.  If you have suggestions please let the commissioners know.