Photos.  Thanks to Ginny for the deer photo.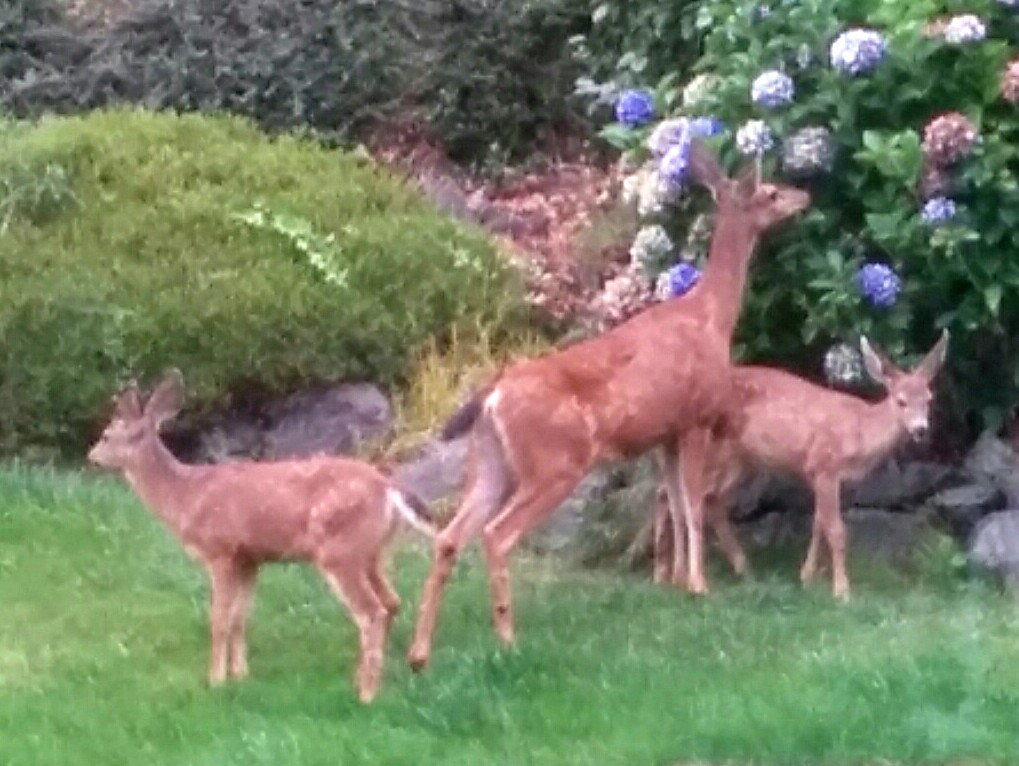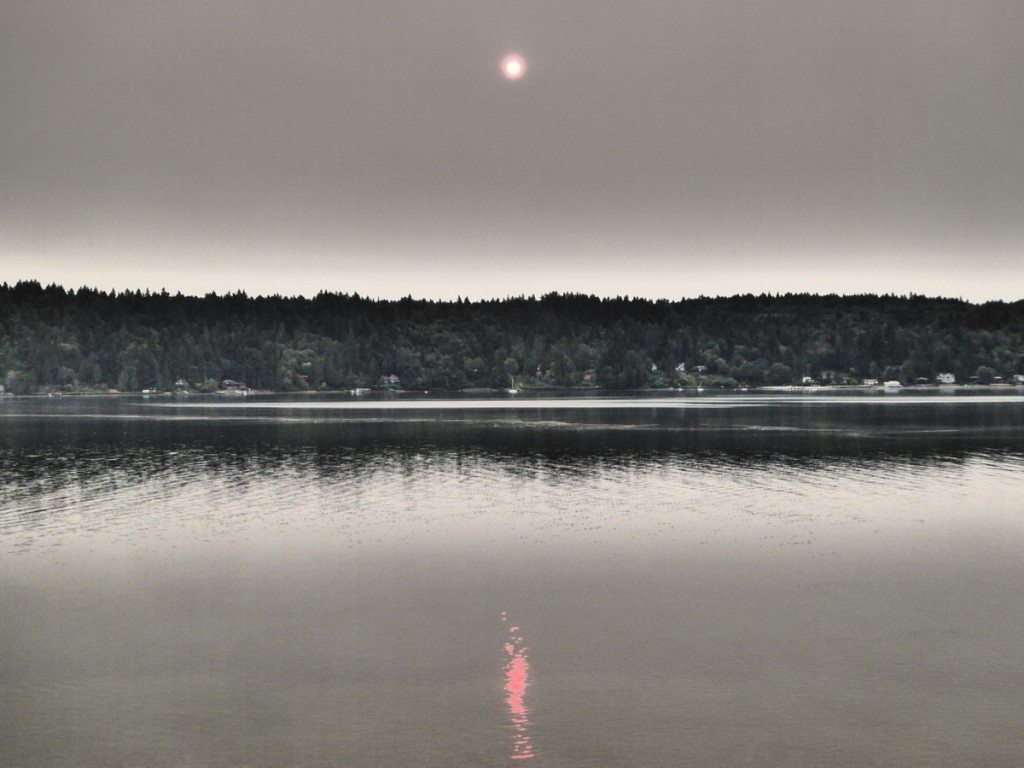 White Deer.  Several months ago a white deer was seen near the mouth of Illahee Creek and we are curious if it is a piebald or an albino.  A piebald deer is one with a genetic anomaly affecting its color.  Pie means mixed and bald is for white spots.  There have been quite a number of piebald deer seen in the area over the years with small patches of white, but so far none mostly white so we are hoping someone will get a photo of this one.
Gas Line Installation.  Traffic was down to one lane on Wednesday at the bottom of Illahee hill while a gas line was being pushed through under Illahee Road.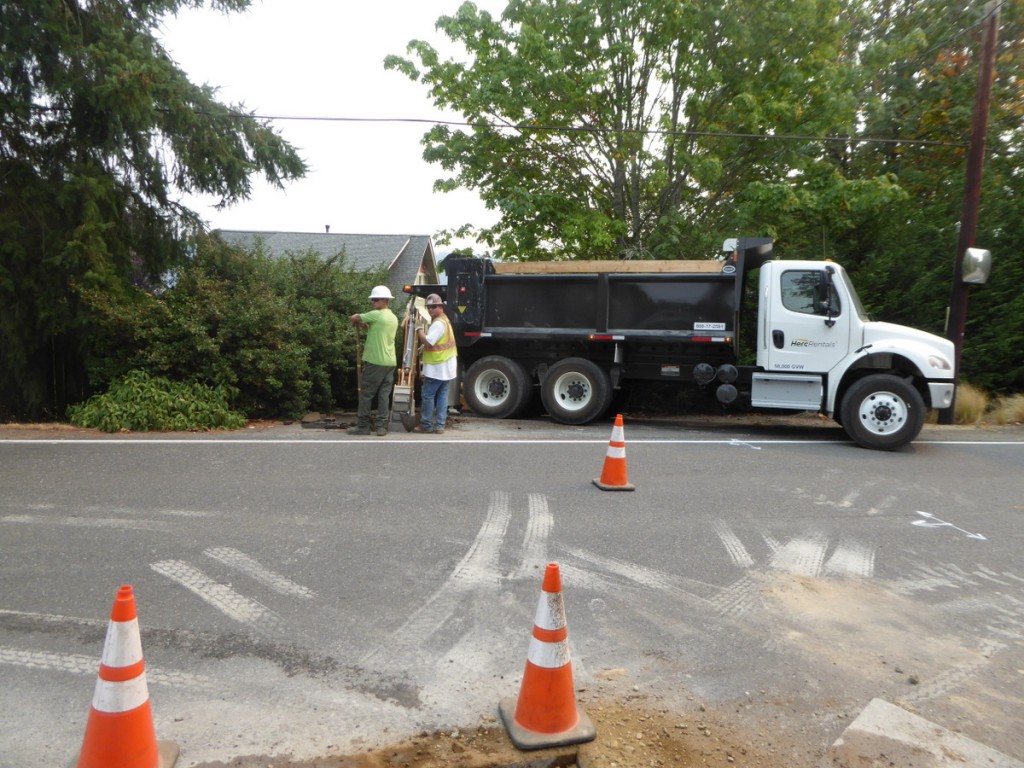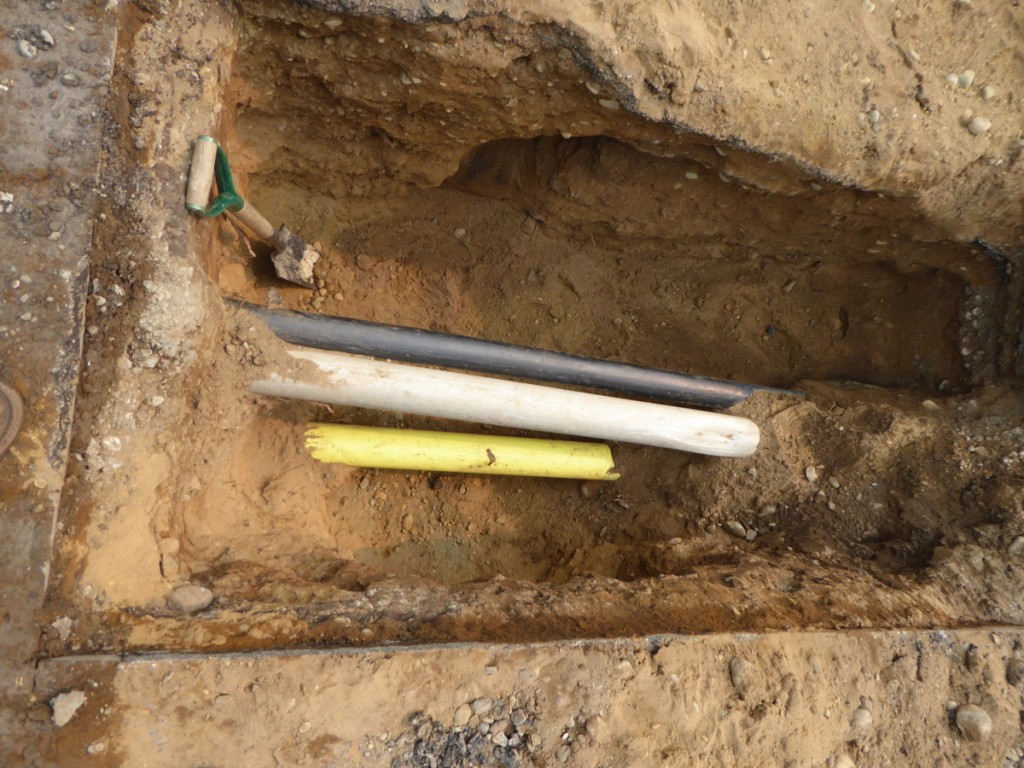 Illahee Creek Benthic Testing.  Also on Wednesday Kitsap County was conducting benthic testing in Illahee Creek with the help of a couple of Stream Stewards.  The samples will be sent in and the results will tell the stream's health.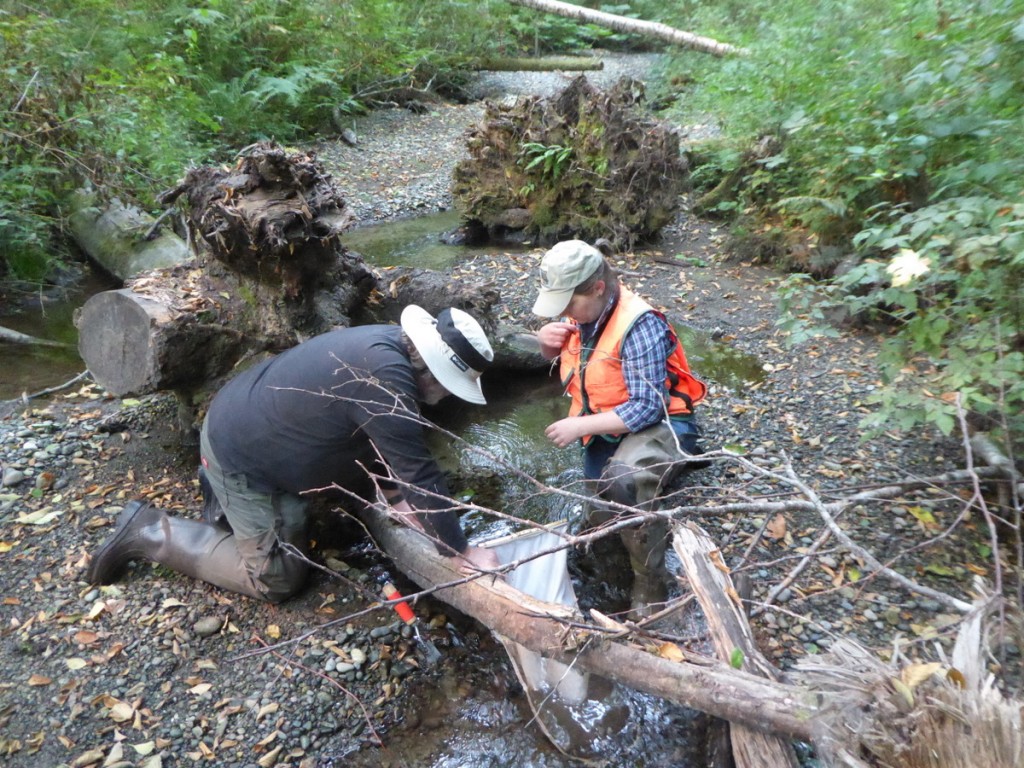 Salmonids Sighted.  The good news is salmonids were sighted swimming between pools.  A small dead one was found that appears to be a coho.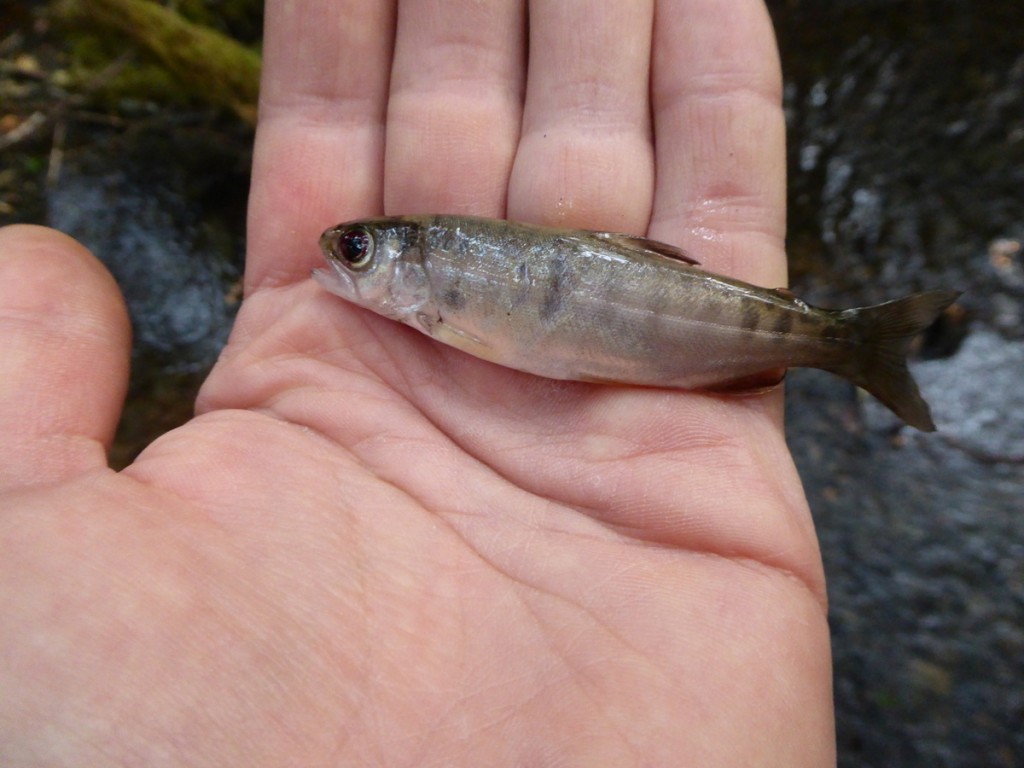 Summer Base Flow.  With no rain for most of the summer many wonder what happens to small streams.  Illahee Creek has a base flow rate that doesn't seem to change, even in the driest of season.  Hydrologist Joel Massmann many years ago estimated the summer base flow to be around half a CFS (0.5 cubic feet per second) and that is what the digital equipment showed it to be on Wednesday.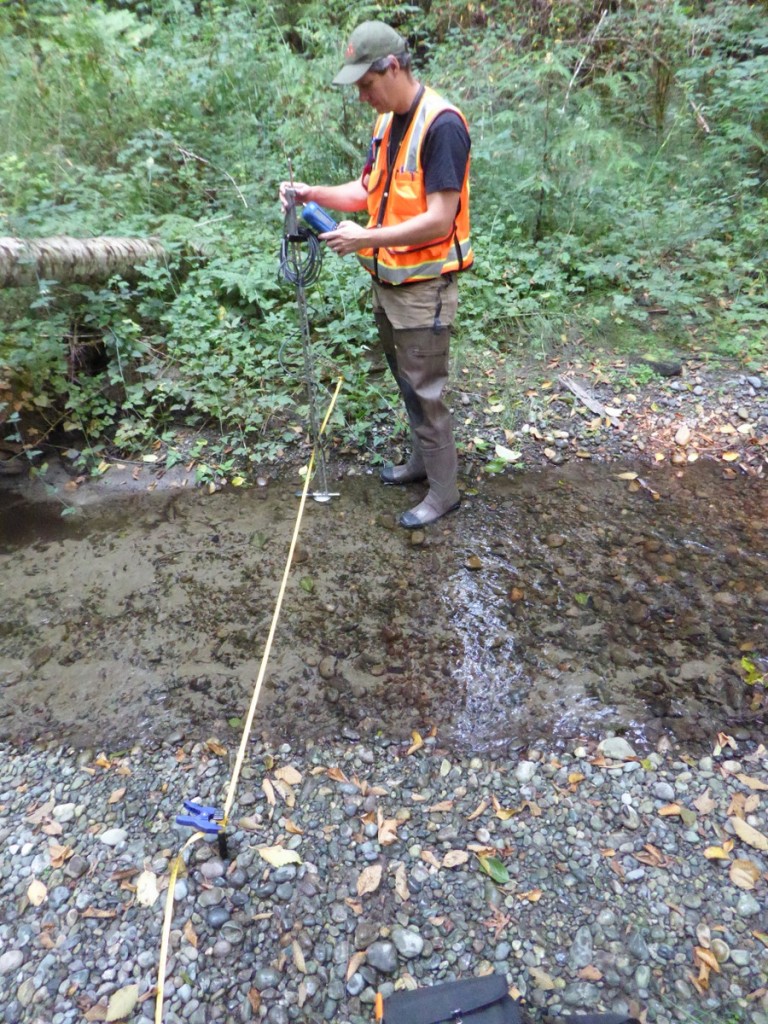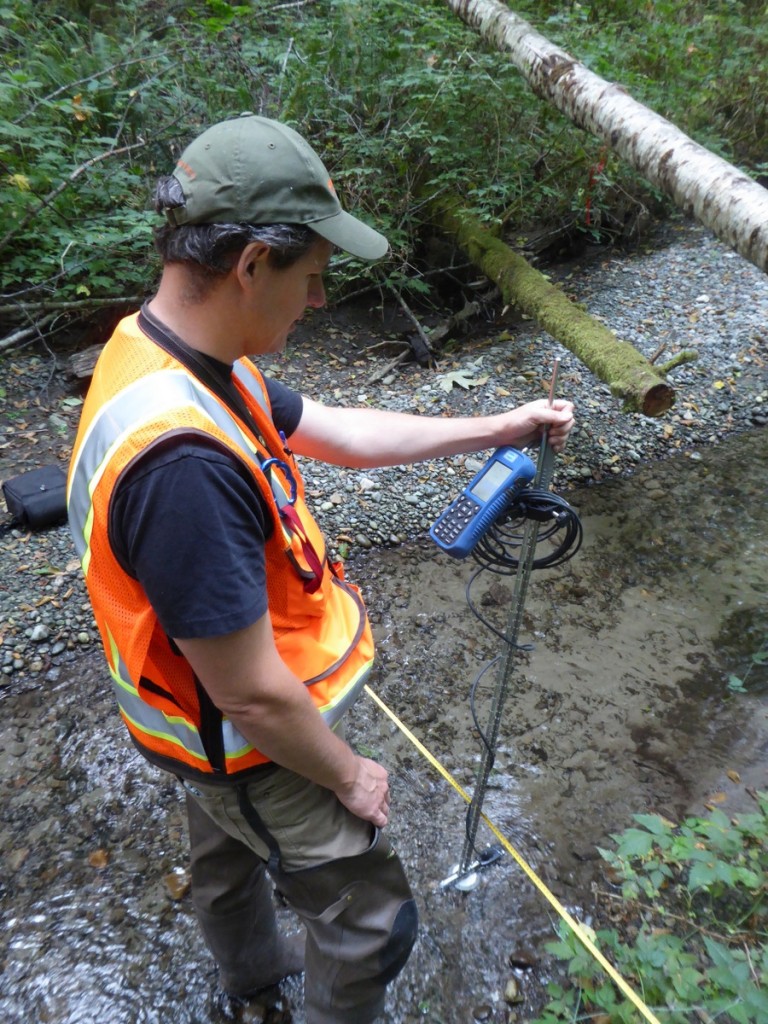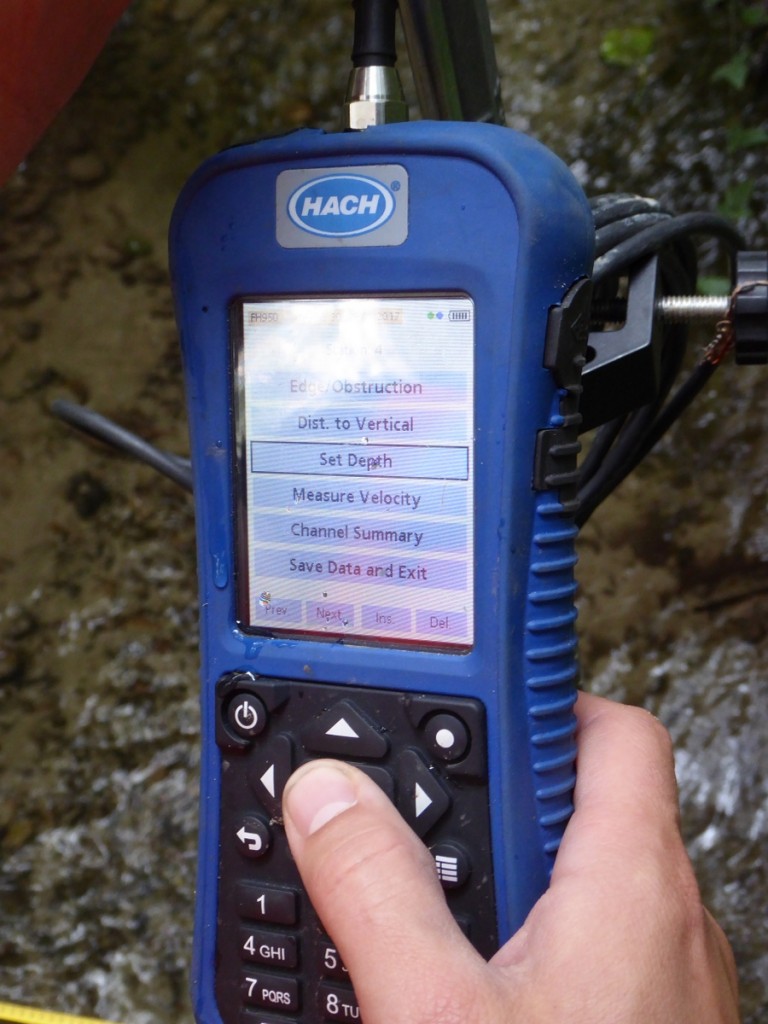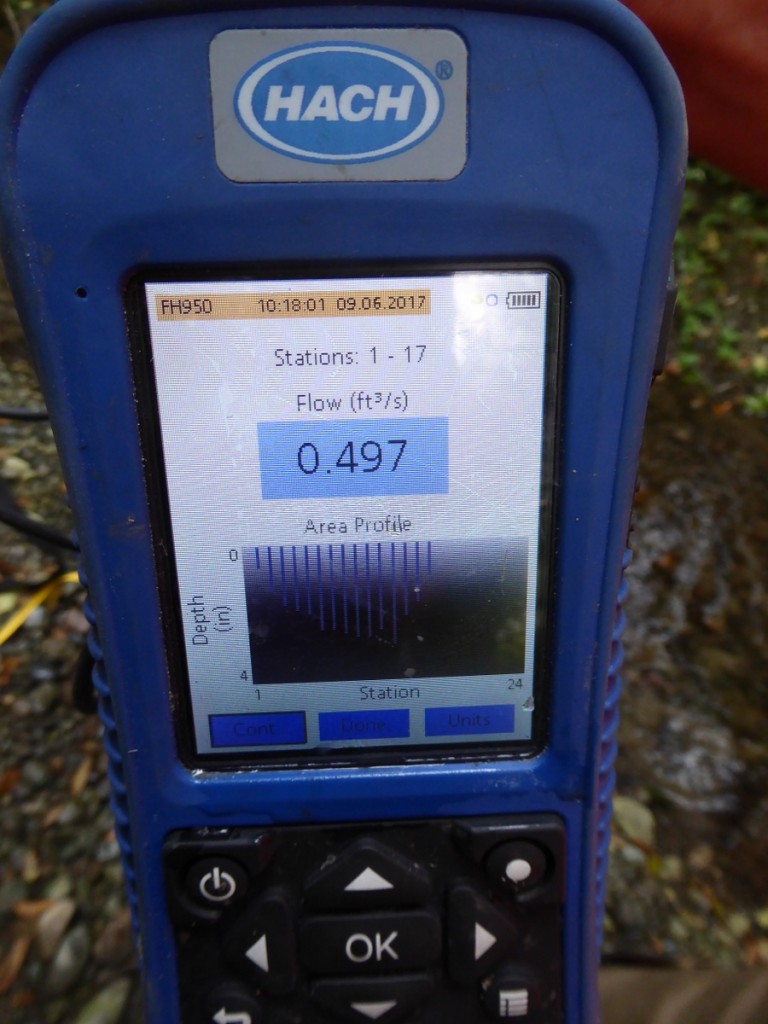 Port Public Hearing,  Whenever port districts modify or update their Comprehensive Plan they are required to hold a public meeting so residents can have an opportunity to know what the plans are and to be able to comment on them.  The public hearing on the Port of Illahee's Comp Plan will be held on Monday, 9/11/17 at 5 pm at the Sylvan Way library.  The public is encouraged to attend and comment.
Preserve Picnic Dedication.  We received notice the East Bremerton Rotary will be dedicating the new picnic shelter they recently built at the Almira entrance to the Illahee Preserve on 9/28/17 at 5:30 pm.