Illegal Dumping.  We think the same person continues to dump trash at the Almira parking lot of the Illahee Preserve.  If anyone recognized the trash or know who is doing this please let us know.  If you see the person dumping trash in the Preserve please call 911.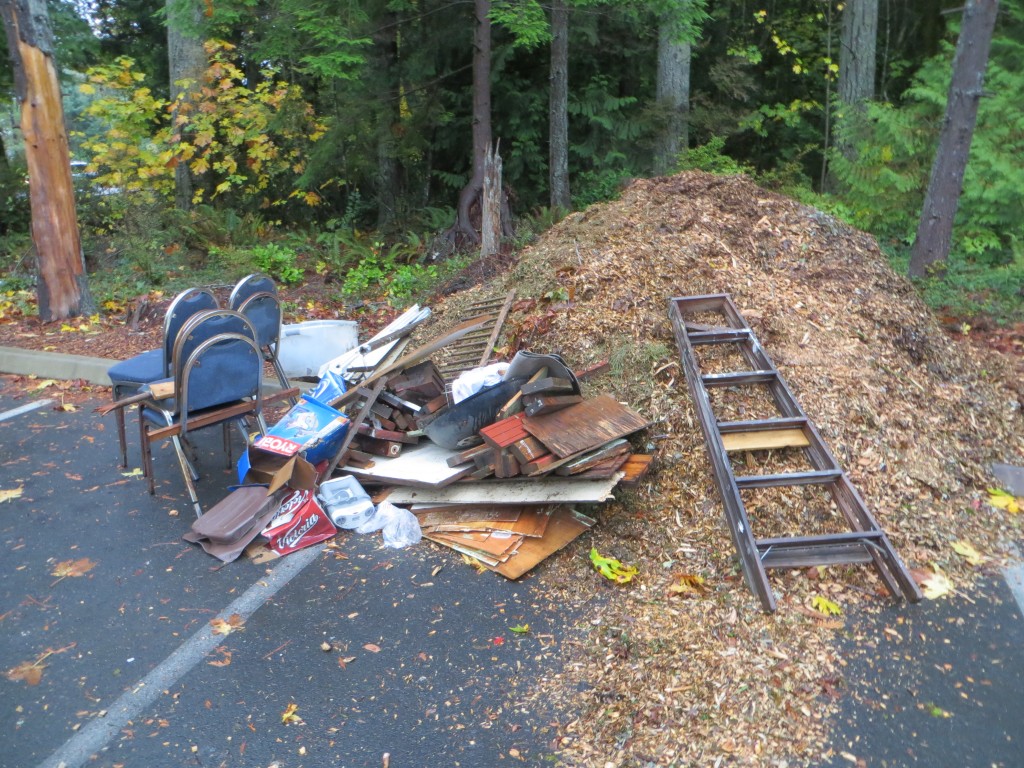 Deer Report.  We received the following photo and deer report this morning (10/28/12).  We noticed big deer hoof prints in our garden that indicate there are some big deer around here.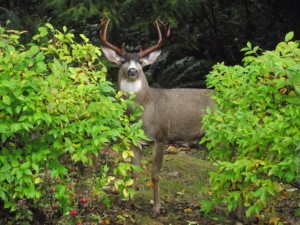 This buck came through my back yard yesterday.  He was following a small piebald doe.  She had some white on her rear quarters, but not as much as the piebald buck I have seen before.  This buck is quite large and may be the one that others have reported seeing.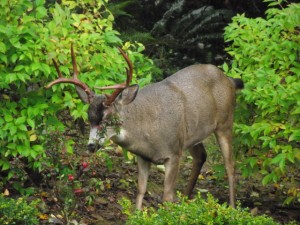 Eagle Scout Ceremony.  We attended the Eagle Court of Honor ceremony for Nathan Clemen on Saturday.  Nathan is the Boy Scout who got the Compass Circle Meadow Restoration Project started by creating a perimeter trail system around the meadow, installing the restoration signs and the observation bench.  Nathan is the third Eagle Scout to complete a project in the Preserve, and we were told there were some others in his troop who were looking at the Preserve for projects.  Thanks and congratulations to Nathan!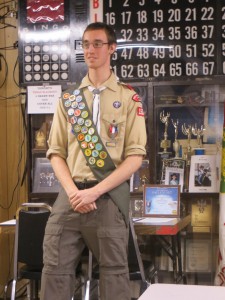 TDR Presentation.  The other day we attended a Planning Commission meeting where there was a workshop on the subject of Transfer of Development Rights or TDR.  This is a state sponsored program and is being used in larger counties around the Sound and has some possible benefits to some of the forested and agriculture lands around the Illahee Preserve.  The program hasn't been used yet in Kitsap County even though it is in the KC Code.  It is too complicated to try and explain it here.  Information is available on the county's website.
Smelt Season.  On the way home from the TDR training there were a number of cars at Ross Point in Sinclair Inlet indicating it was smelt season.  It was high tide at the time but the smelt hadn't yet shown up.  We thought the lineup of nets was worth photographing.  A couple of years ago we talked to a person catching smelt at the Illahee community dock and wonder if there might be any spawning around here.  Let us know if anyone has any more information about smelt around here.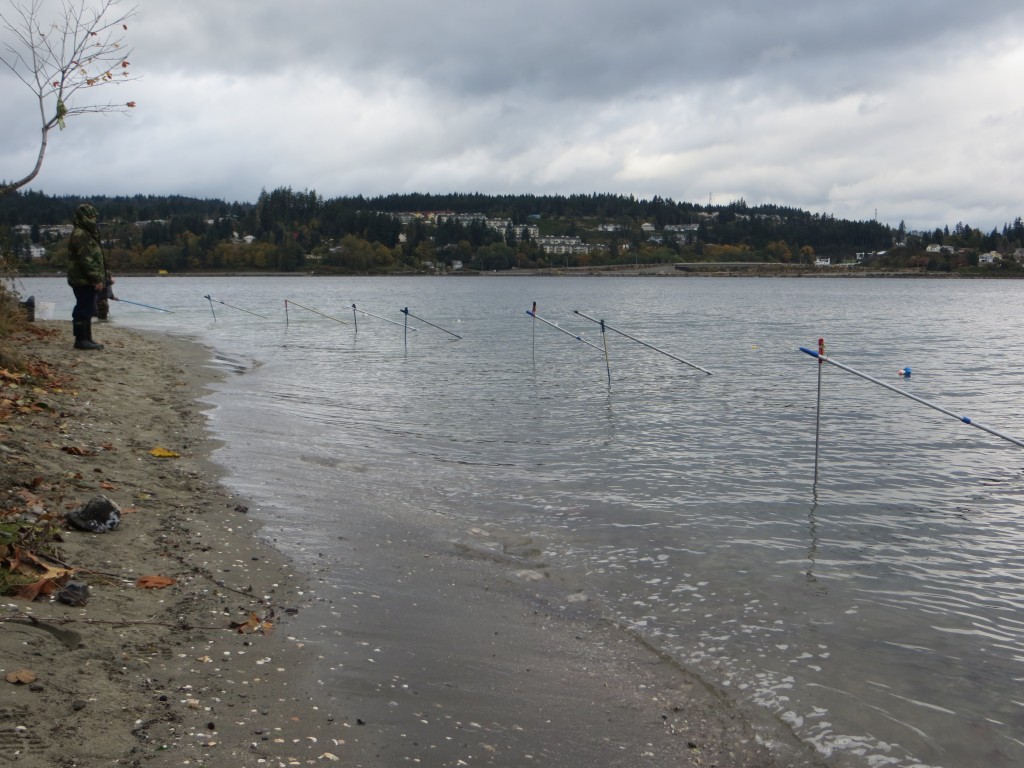 Shoreline Hearing on Monday.  The last public hearing regarding the Shoreline Master Program Update is before the County Commissioners is at 5:30 pm in Poulsbo in the City Council Chambers on Monday (10/29/12).  Before the hearing there will be an informational open house in the lobby beginning at 4:30 pm.  This will be the last time residents will have to make public comments, with written comments needing to be in by 11/5/12.