Surfbirds.  This is a first for us, Surfbirds in Illahee.  They are normally found on rocky areas along the coast or the San Juans.  Some interesting information from the website whatbird.com.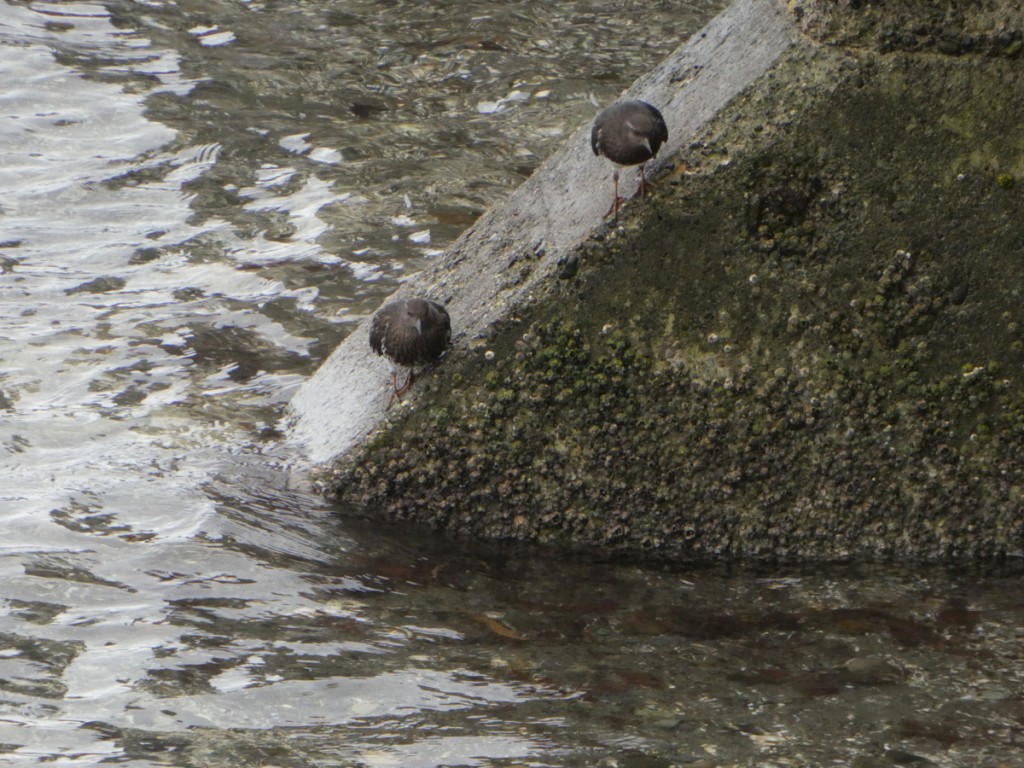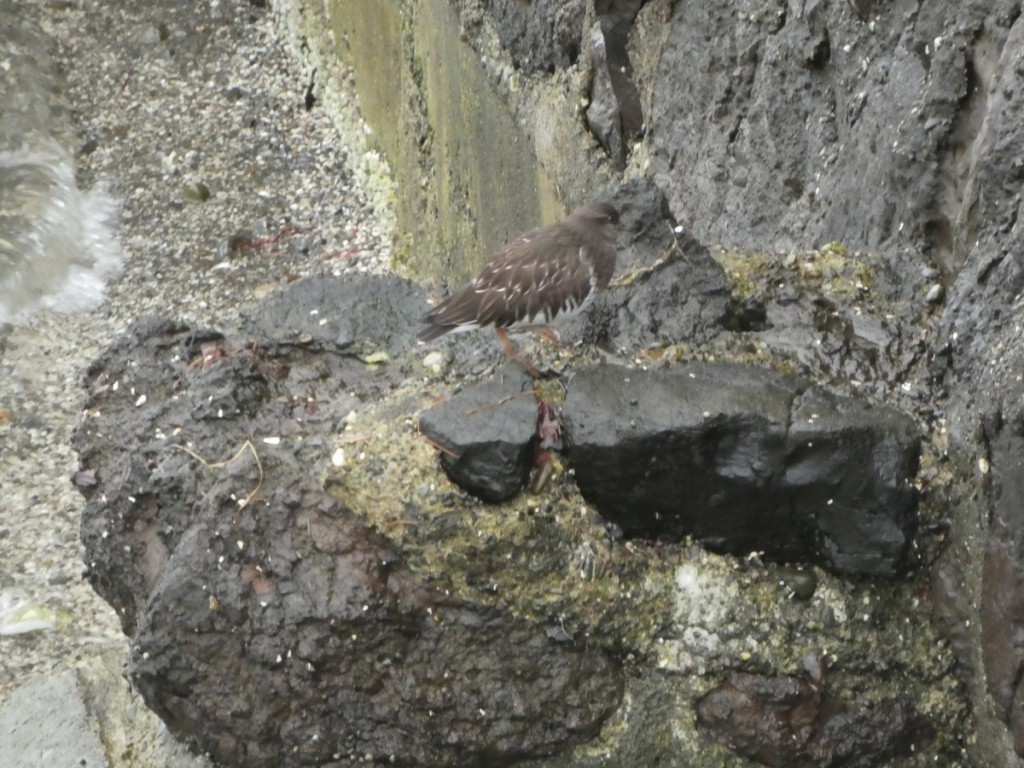 Surfbird: This species breeds in rocky mountain tundra habitats throughout much of Alaska and the western Yukon Territory. Outside of its breeding season, it can be found on rocky shores along most of the Pacific coast, from southeastern Alaska and British Columbia south to Tierra del Fuego in southern Chile.
The Surfbird is usually classified in a genus of its own, as Aphriza virgata, but recent data suggests it is very close genetically to the Red and Great Knots and should be included in Calidris genus. Indeed, the Great Knot looks similar to a larger, longer-billed, somewhat darker surfbird.
The USS Surfbird (AM-383) is one of 173 Auk Class minesweepers built during World War II for service in the United States Navy. She was eventually decommissioned and sold. Renamed the Helenka B, she was involved in the March 1989 Exxon Valdez oil spill clean up.
They remain on the nest until the last moment, and then fly up in the intruding animal's face, a defense mechanism used on humans as well.
A group of surfbirds are collectively known as a "board" and a "kahuna" of surfbirds.
Global Heat Map Articles.  This week all the local papers (Seattle Times, Tacoma News Tribune, & Kitsap Sun) covered the story of security concerns with troops using exercise trackers after Strava published the Global Heat Map.  Local runners and bike riders have been using Strava for years to track their activities so we checked the site out to see what was happening locally.  This first map shows Illahee and across to Bainbridge Island.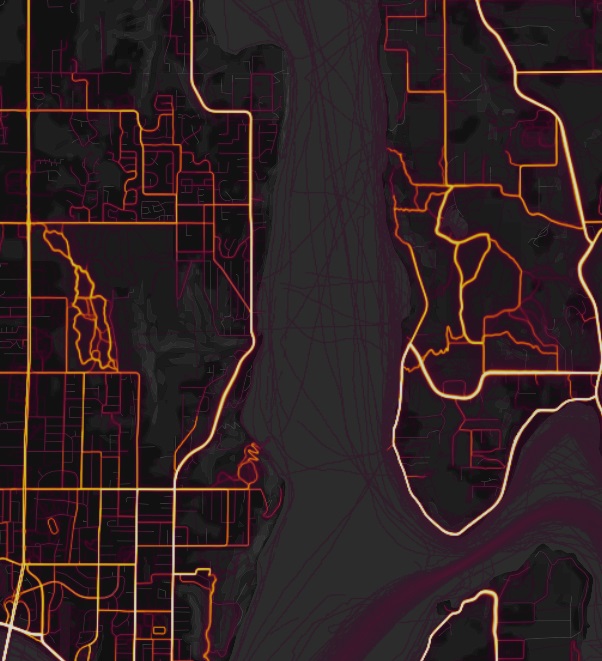 Area Strava Maps.  This next map focuses in on Illahee and shows both bicycle and running activity.  The website is:  https://labs.strava.com/heatmap/#7.00/-120.90000/38.36000/hot/all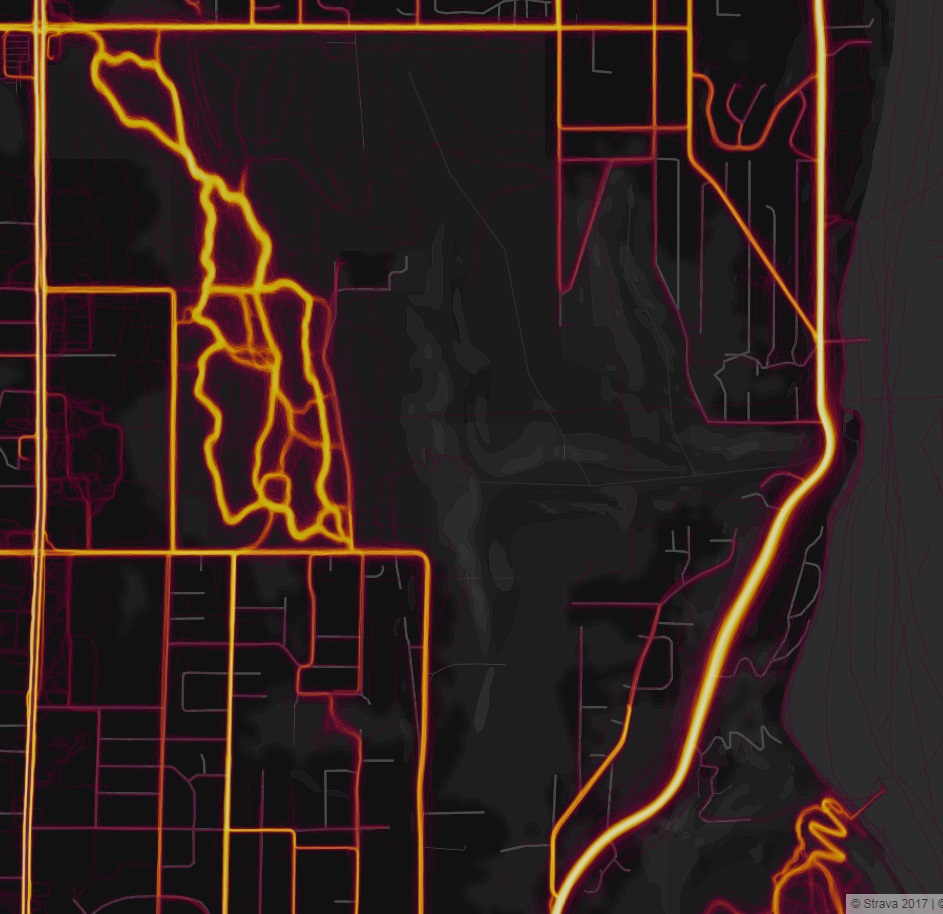 Preserve Trails.  This screen shot shows the program options with the Illahee Preserve on the right showing there are many using tracking devices as they run the trails.  If we tracked bicycle use the trails don't light up as bright showing running is the predominate trail activity.  Strava is a free cell phone app, with a paid enhanced version available.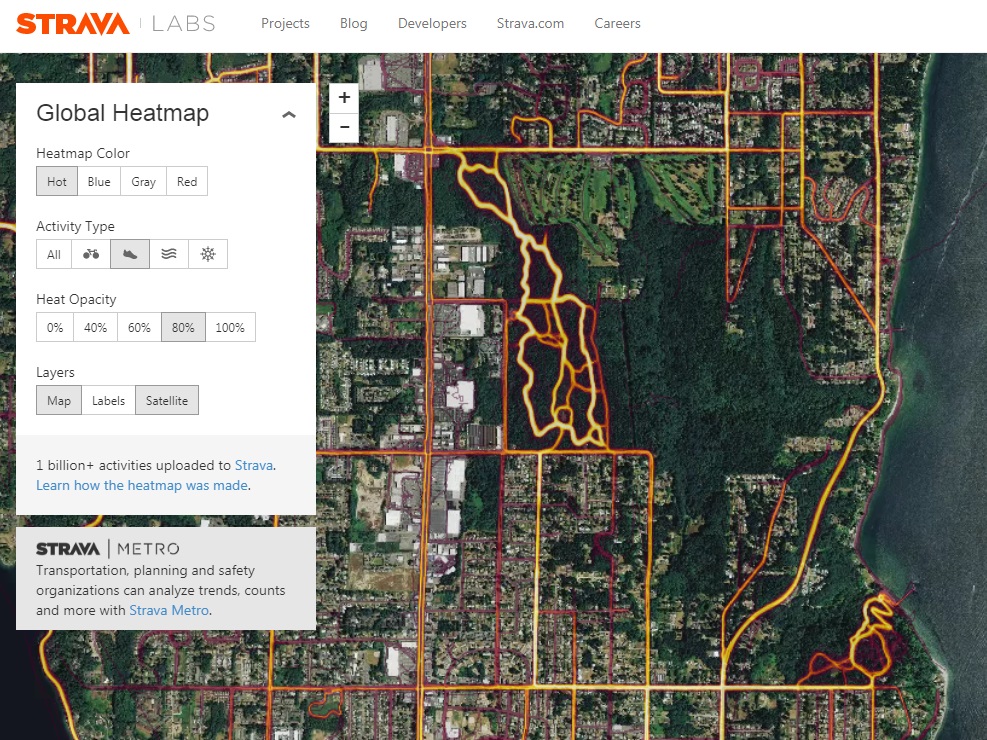 FM Homeless Camps.  Another Kitsap Sun article on Friday (2/2/18) shows the cleanup of the homeless camp across from the Illahee Preserve beginning.  We went through the camp site on Saturday and there was still lots of garbage and a few campers.  Below are a few photos showing the mess, which will hopefully be less after this weekend.  This is one reason homeless camping is not allowed in the Preserve.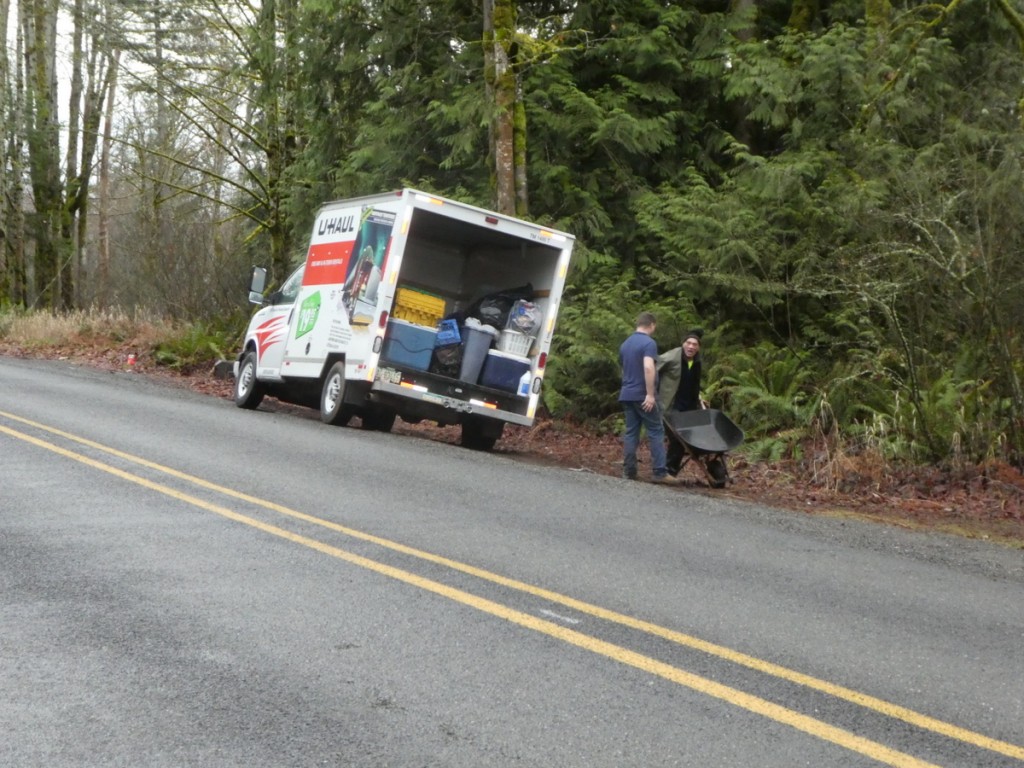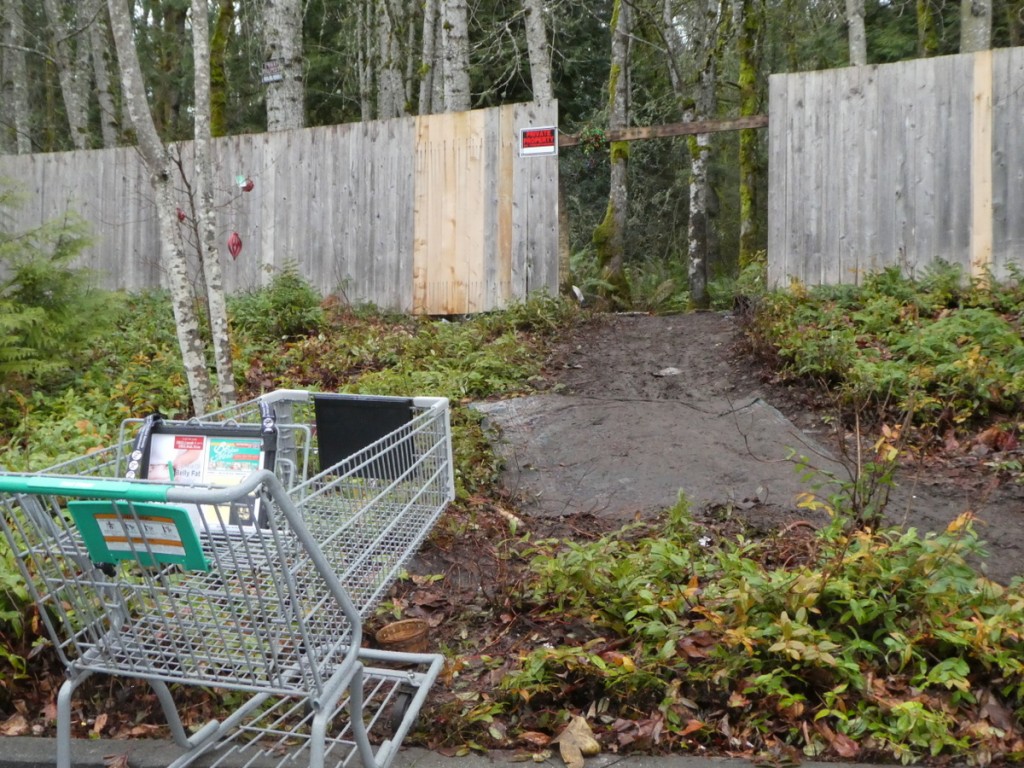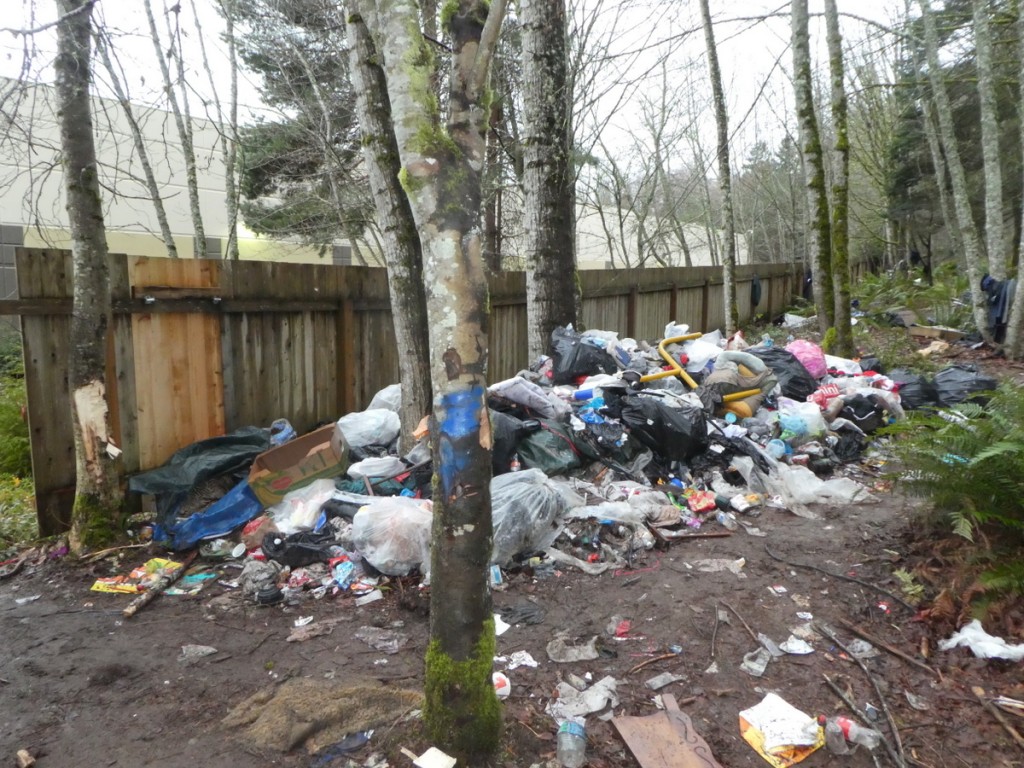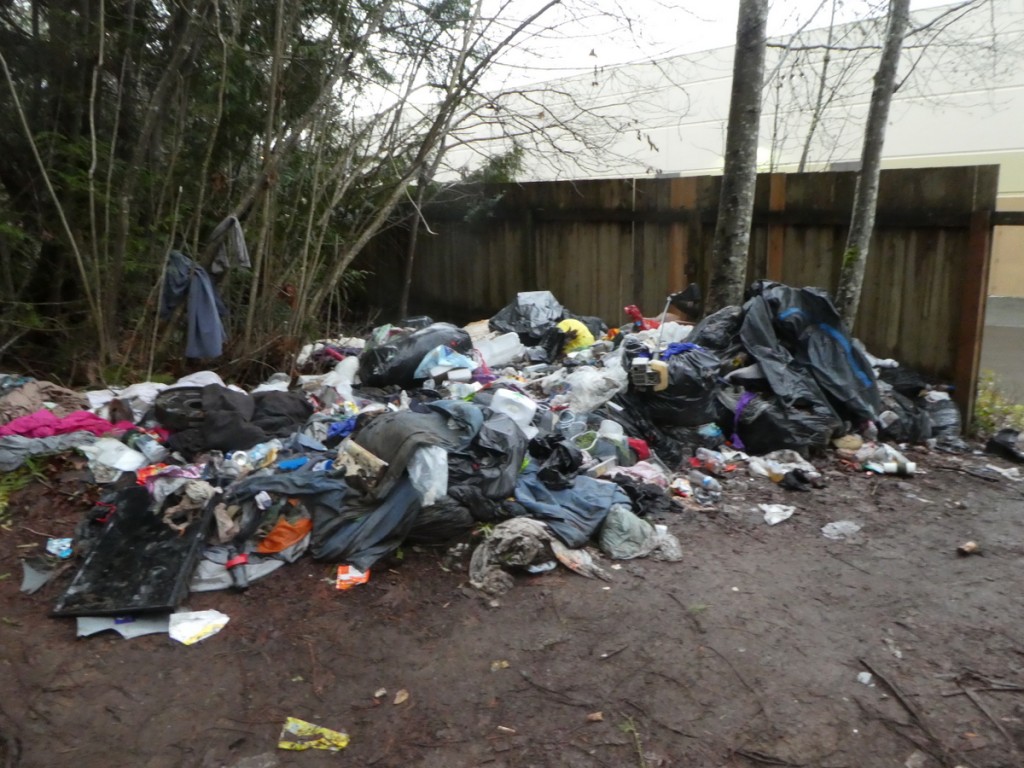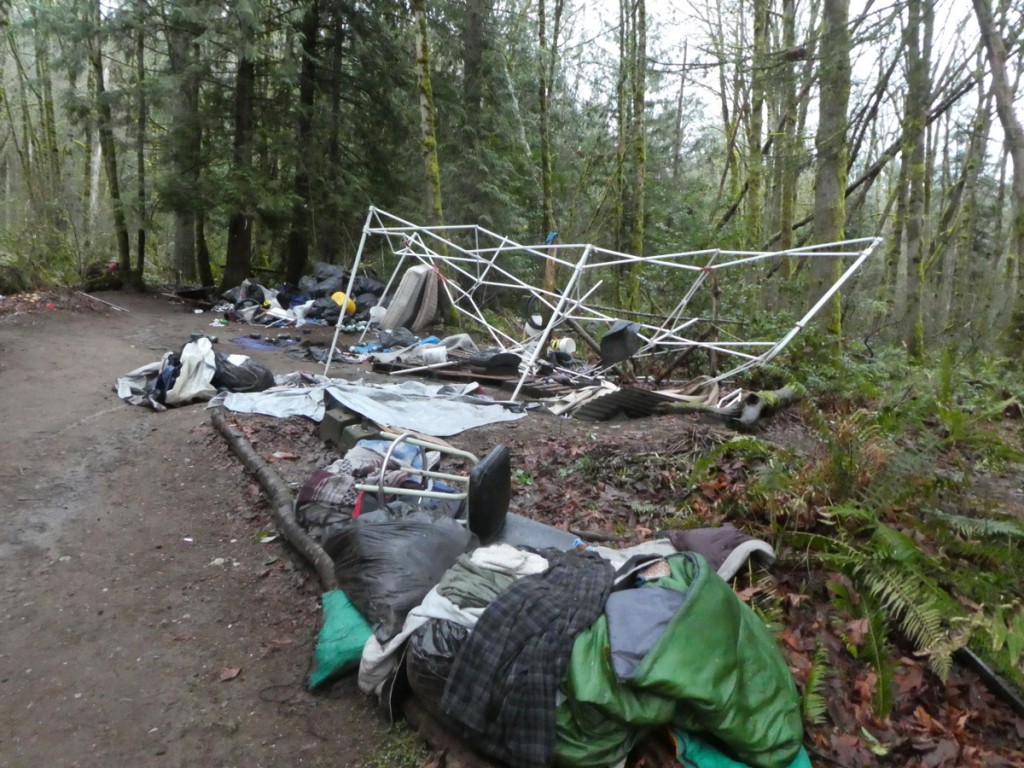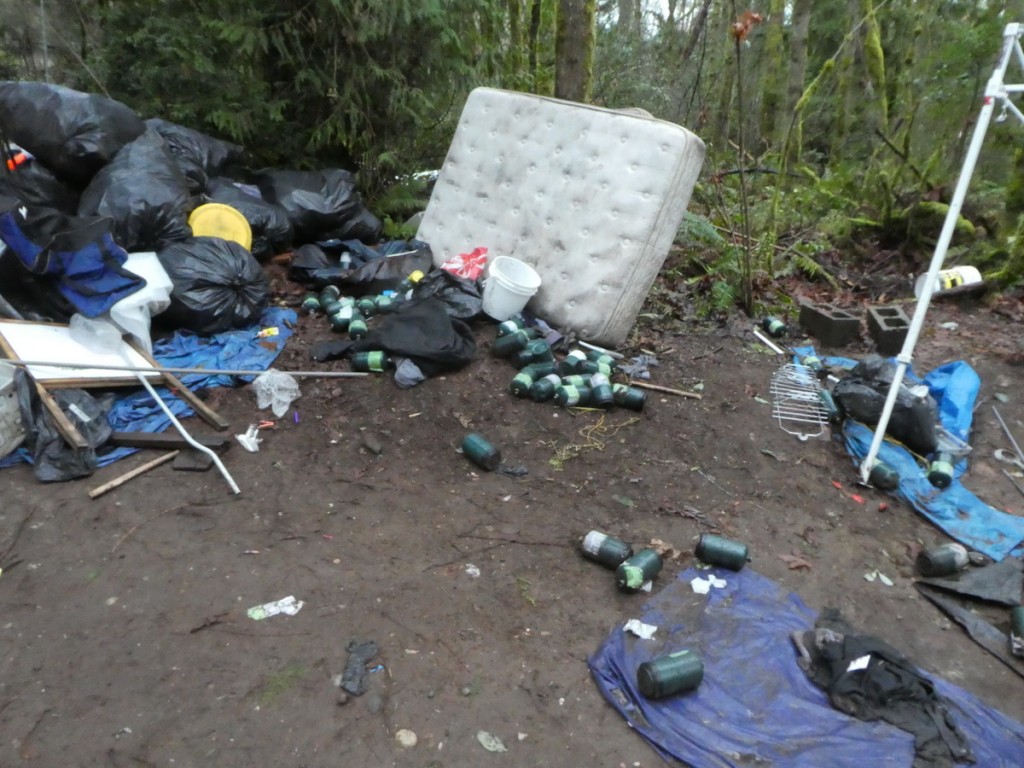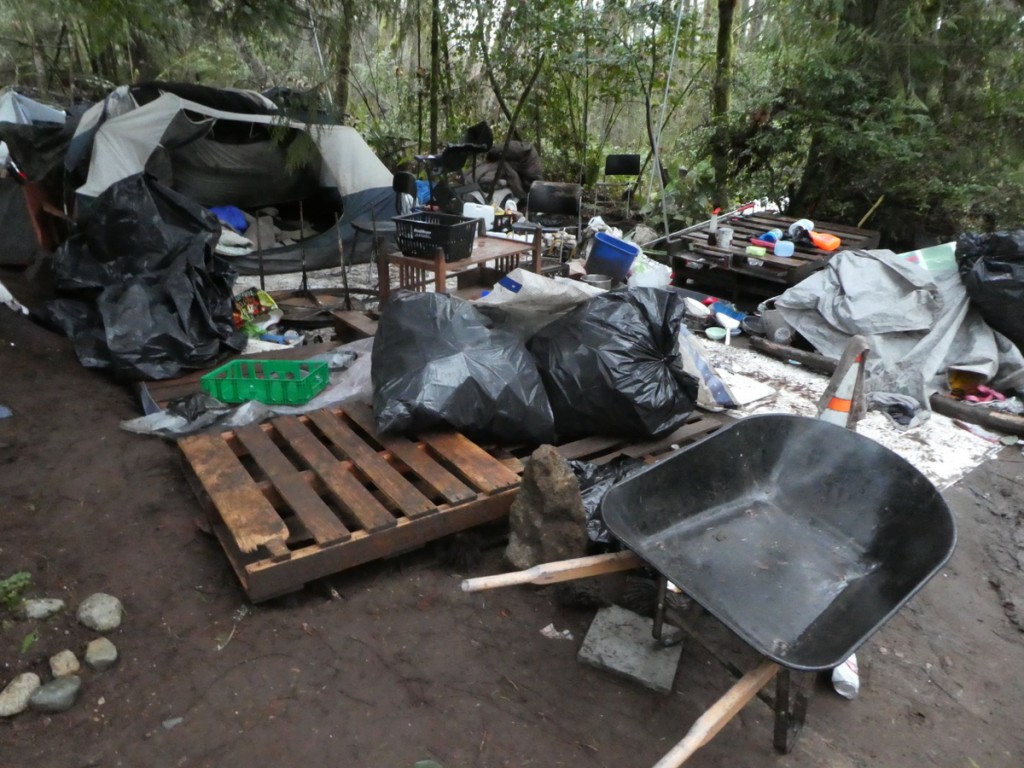 OC Speaker Report.  It was good to see at least four Preserve volunteers attending the OC presentation by Amy Lawrence on Thursday, and to hear what students are learning about the natural resources we are blessed with in this area.