Photo.  The arrival of these Surf Scoters in the waters off of Illahee is a sign the rest of the winter waterfowl will soon be arriving.  
Storm Photos.  This sail boat weathered out the storms at the Illahee Dock.  The following photos show an unfortunate homeowner next to the Illahee Preserve where tree branches damaged not one but two of their cars.  The gray car wasn't even visible in the first photo.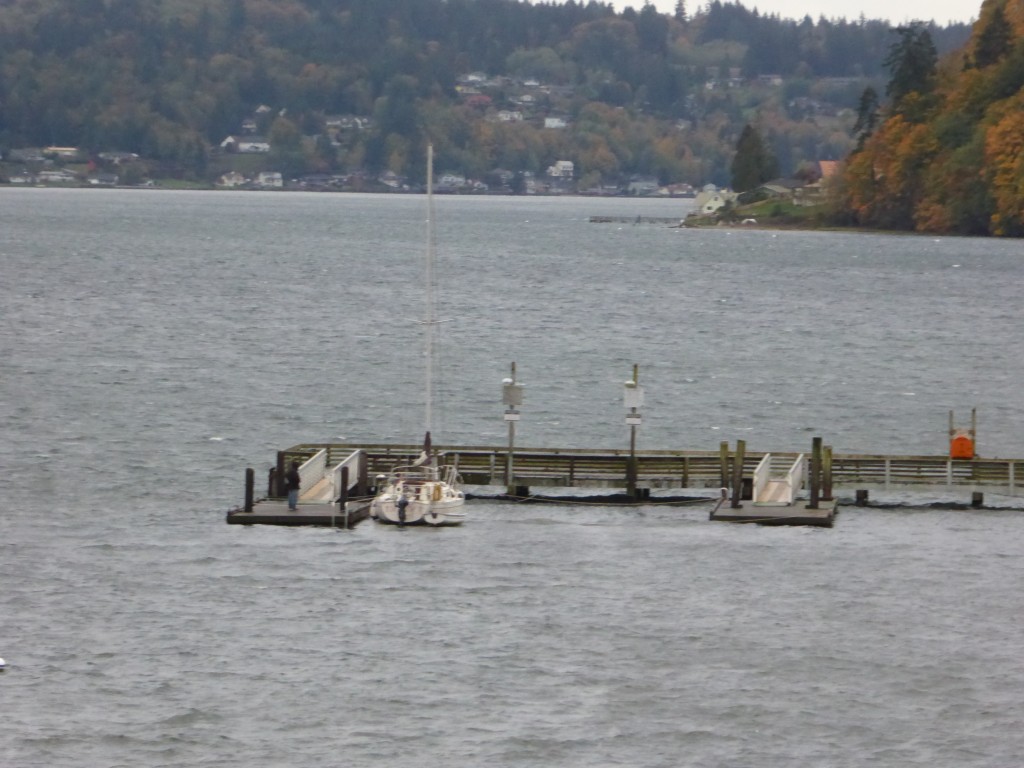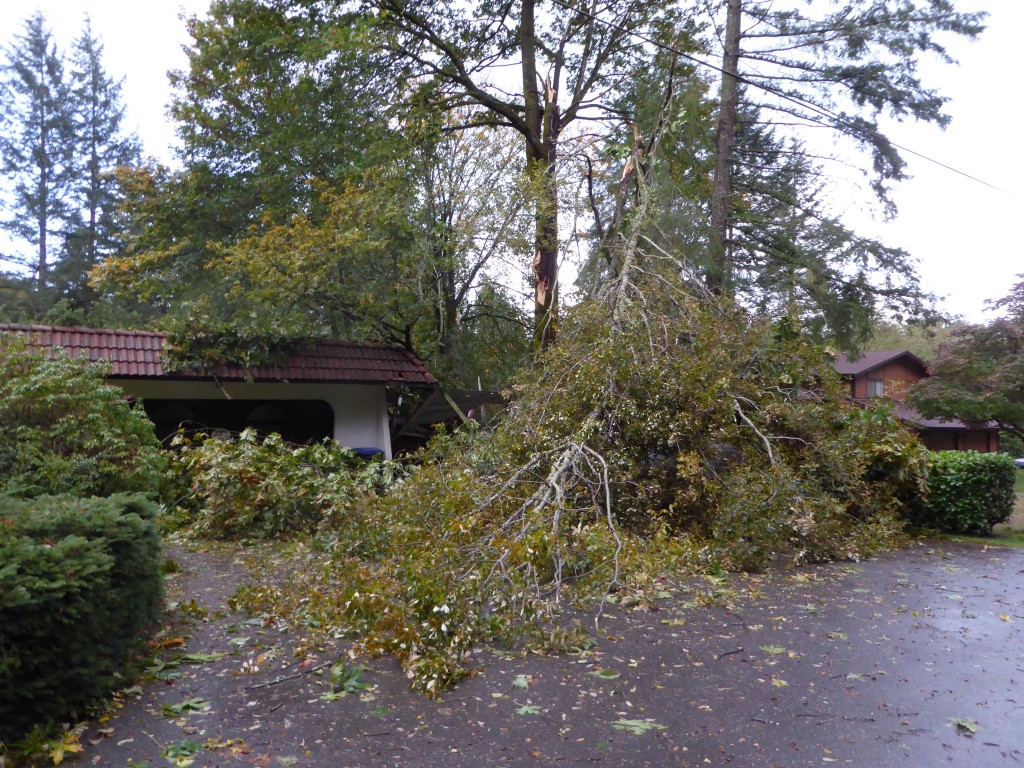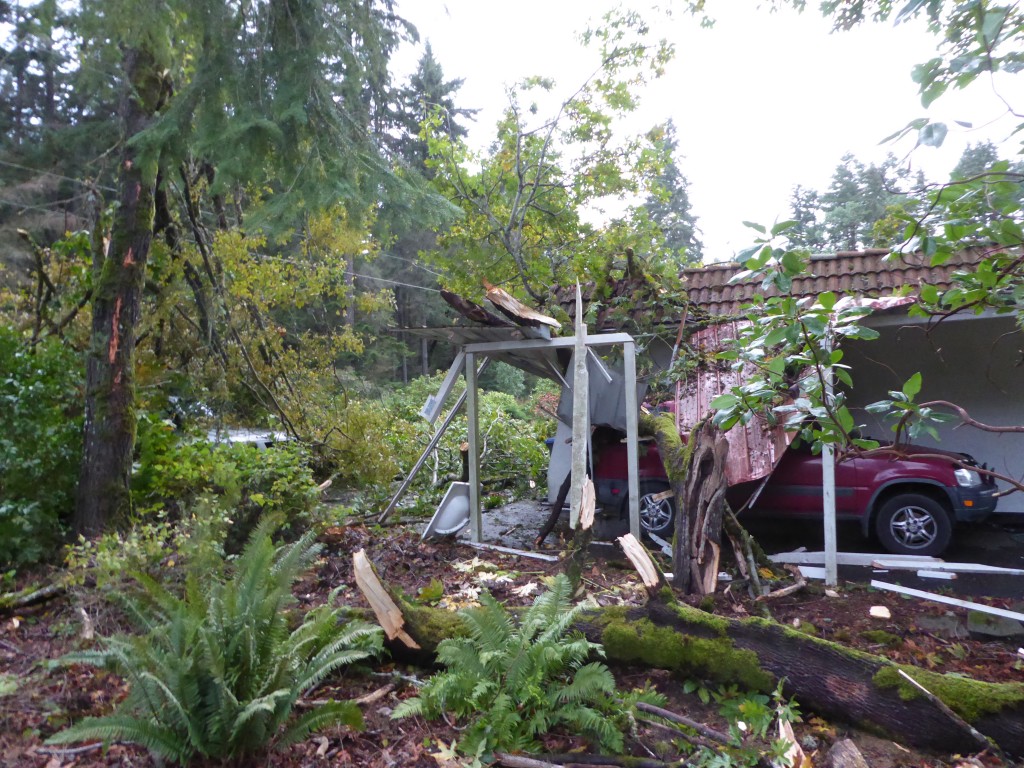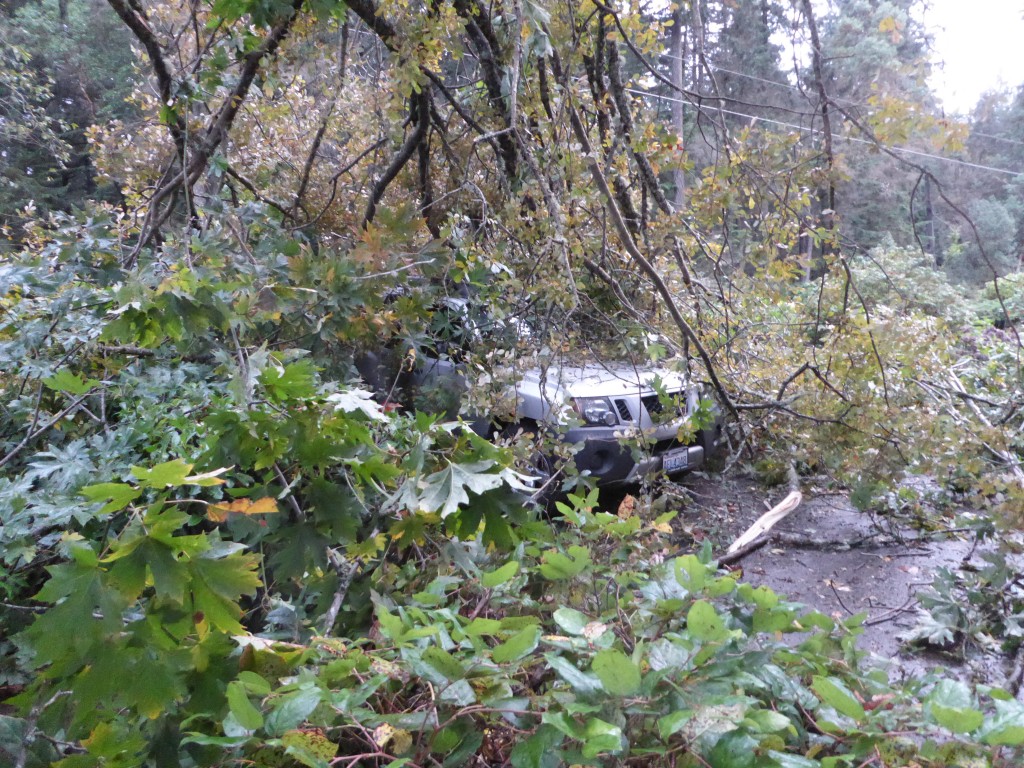 Preserve Work Party Cancelled.  The wood chip piles along Thompson Lane remain intact after the work party with the Washington Youth Academy (WYA) was cancelled due to Friday's storm.  Other options are being considered.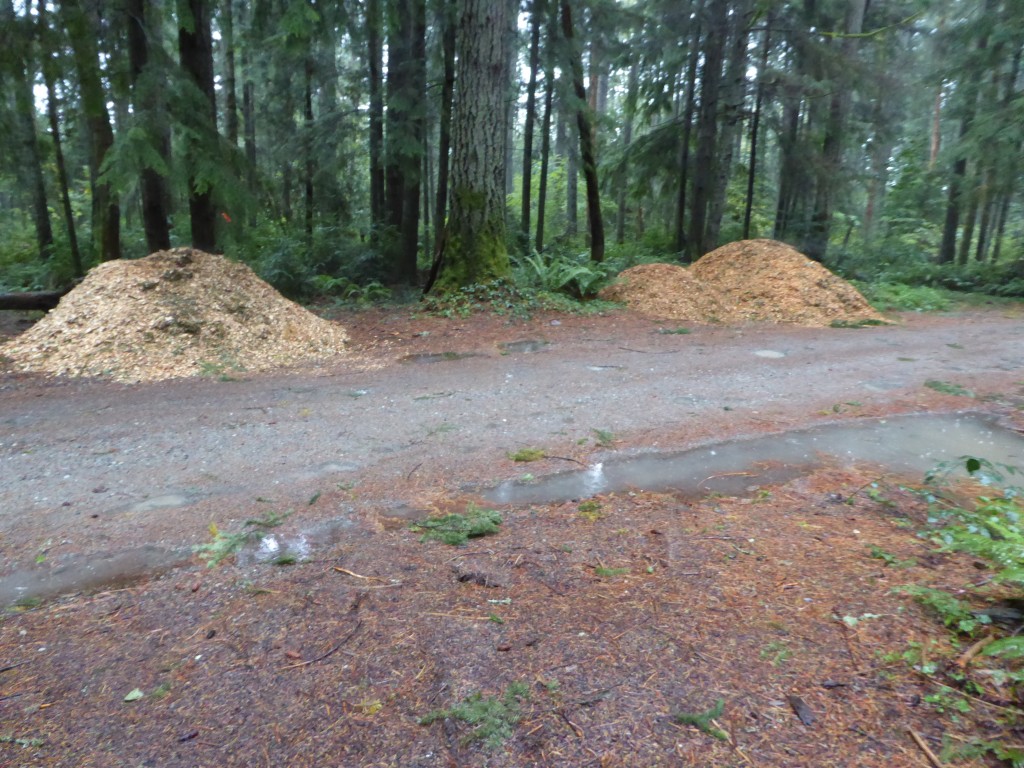 Preserve Stewardship Meeting.  The Illahee Preserve Stewardship monthly meeting is this Tuesday form 6:30 – 8 pm at the Kitsap Pavilion Conference Room (south east corner).  The meetings are open to all and any who are interested in helping the Preserve remain the treasure it is, and with their future expansion efforts.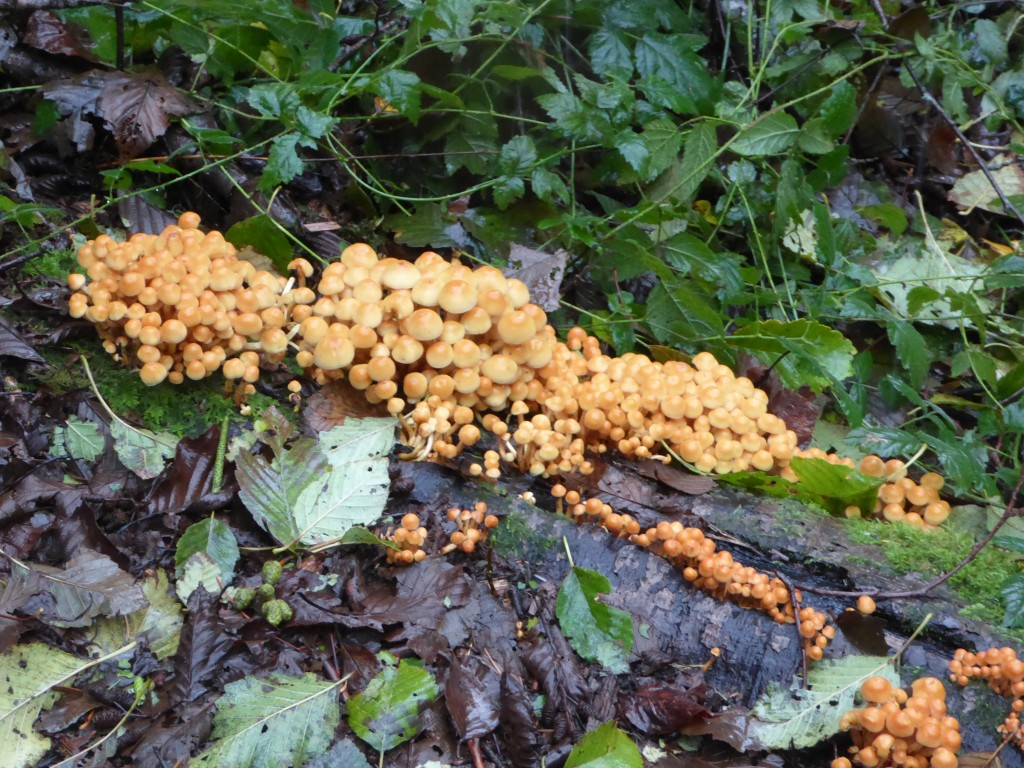 Timbers Edge.  Something needs to happen soon if the Preserve is  to be able to acquire the Timbers Edge Phase 2 acreage (10.7 acres) before it becomes a 45 lot housing development.  Ideas and suggestions are welcome.  The photo below was taken on the property.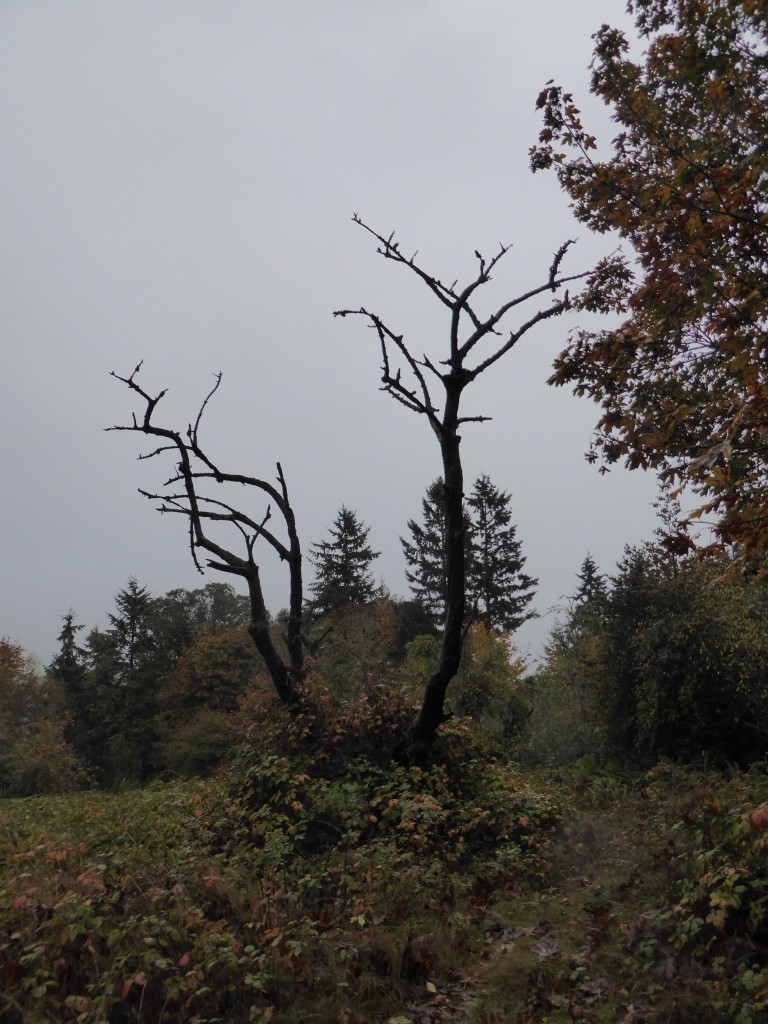 Port Meeting Report.  At the Port meeting last week it was reported the Port has made an offer on the Illahee Store, with a due diligence period of 90 days to inspect outstanding issues.  They are waiting for an acceptance or counter offer.  It was also noted that two of the present commissioners are not planning to run in 2017 which will leave a 4 year term and a 6 year term vacancies.  Also, the approval of 2017 budget will be on the agenda for the November 9th Port meeting.