Developer Contributes $255,000.  We earlier noted a "Bargain Price" on the Timbers Edge II develpment property at $870,000 (which is $255,000 under the appraisal received today of $1,125,000).  This amounts to a quarter million dollar contribution!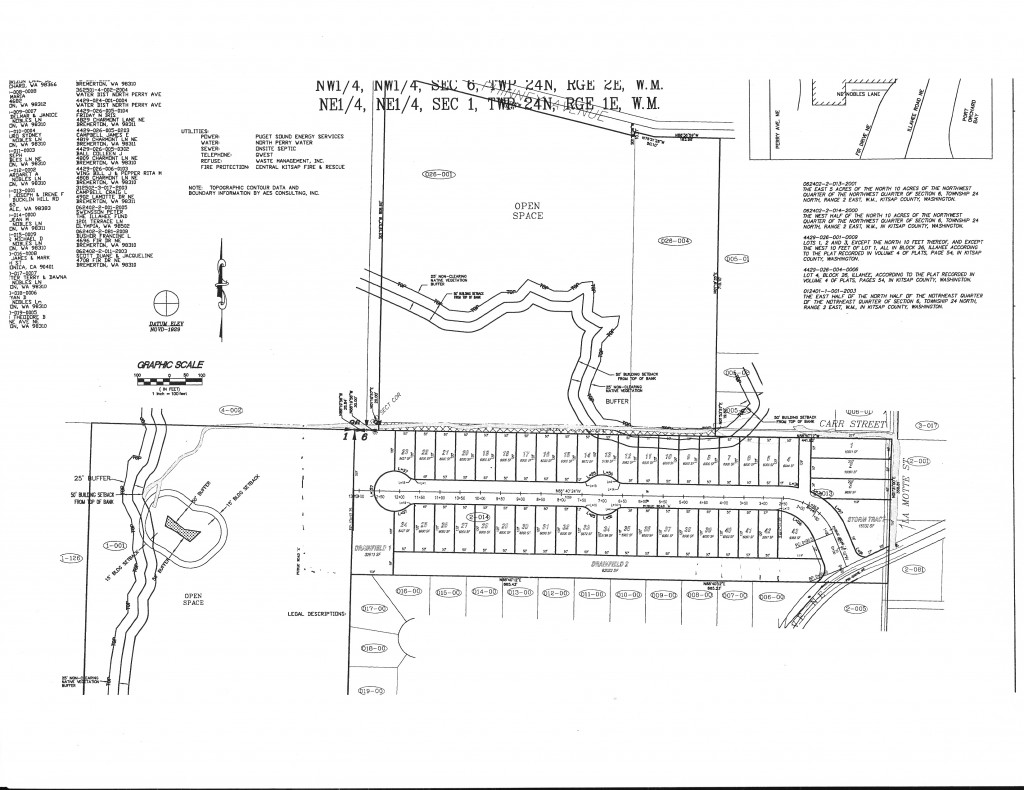 Commissioners Consider Preserve Expansion.  County Commissioners are considering helping with this bargain purchase and are looking at possible options available to them and will discuss them at their Nov 13th meeting.  
Community Support Critical.  This is where community action is urgently needed.  Each commissioner district has county parks and the other two commissioners need to know the Illahee Preserve has the support of its nearby residents.  They are probably unaware of 2780 volunteer hours recorded this year and the $130,000 raised in 2015 to help with the Timber Edge Phase I purchase).  Our only communication to the community is via this and the previous email updates so feel free to pass them on to interested and concerned friends who will contact the commissioners to encourage their support.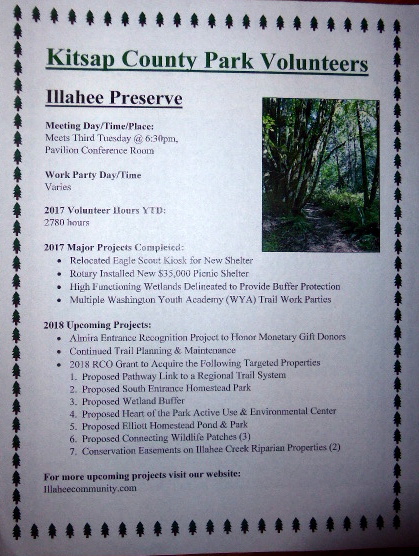 19 Responses Received.  Last Wed we heard 19 community responses had been received from the first email request, but we need to show more support for this purchase.  The Avery Homestead property is the only logical entrance to this part of the Illahee Preserve (see the 10/25/17 Illahee Update for more information).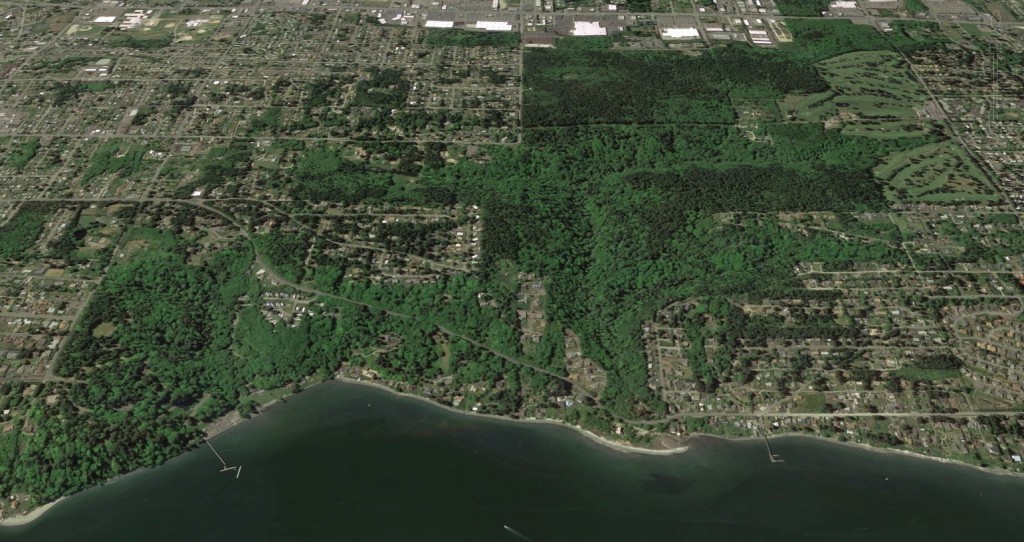 Please Help!  Responses don't need to be letters, and are better if they are short emails simply indicating support for the Timbers Edge II purchase.  The Commissioners' email addresses are:
Wed Port Meeting.  Just a reminder the Wednesday Port of Illahee's monthly meeting is being held at the Port of Brownsville's Annex building at 9756 Ogle Road, at 5 pm.