Photos.  A male Common Golden Eye on the beach, Canada Geese on a roof, Malards at the Preserve's detention pond.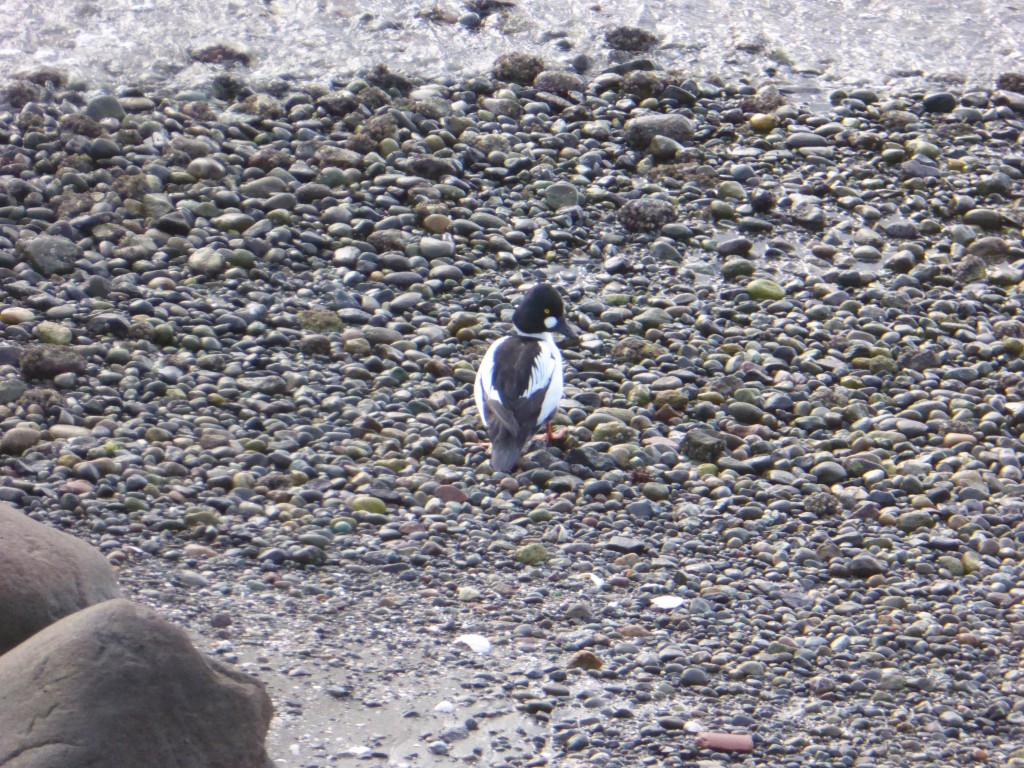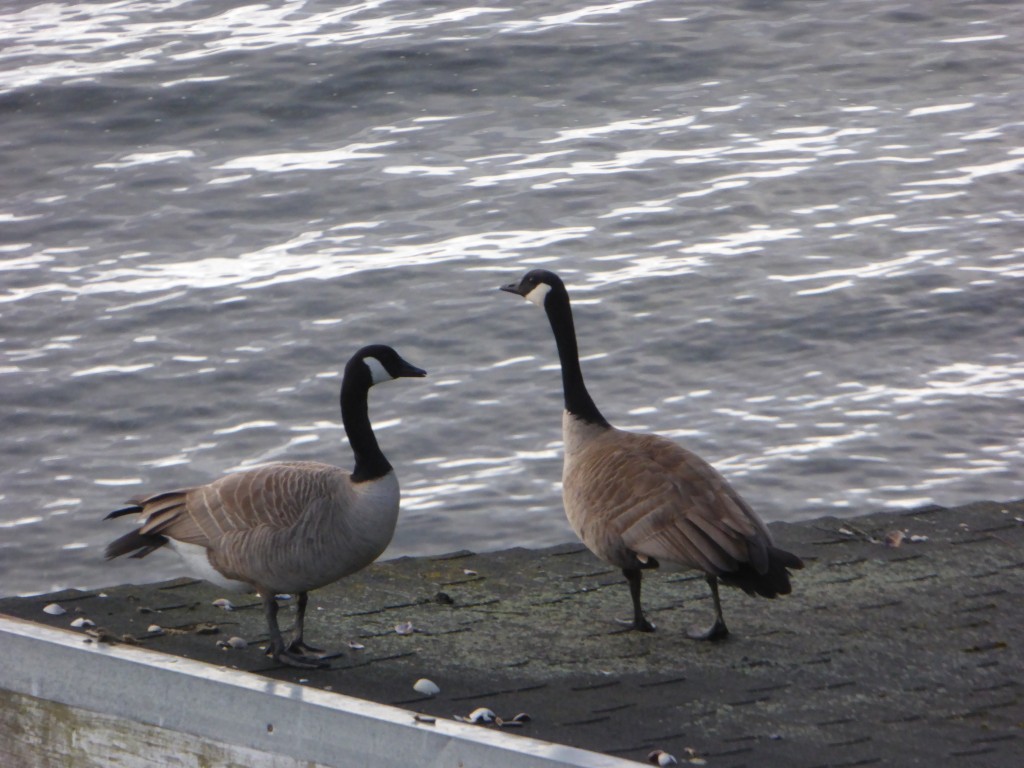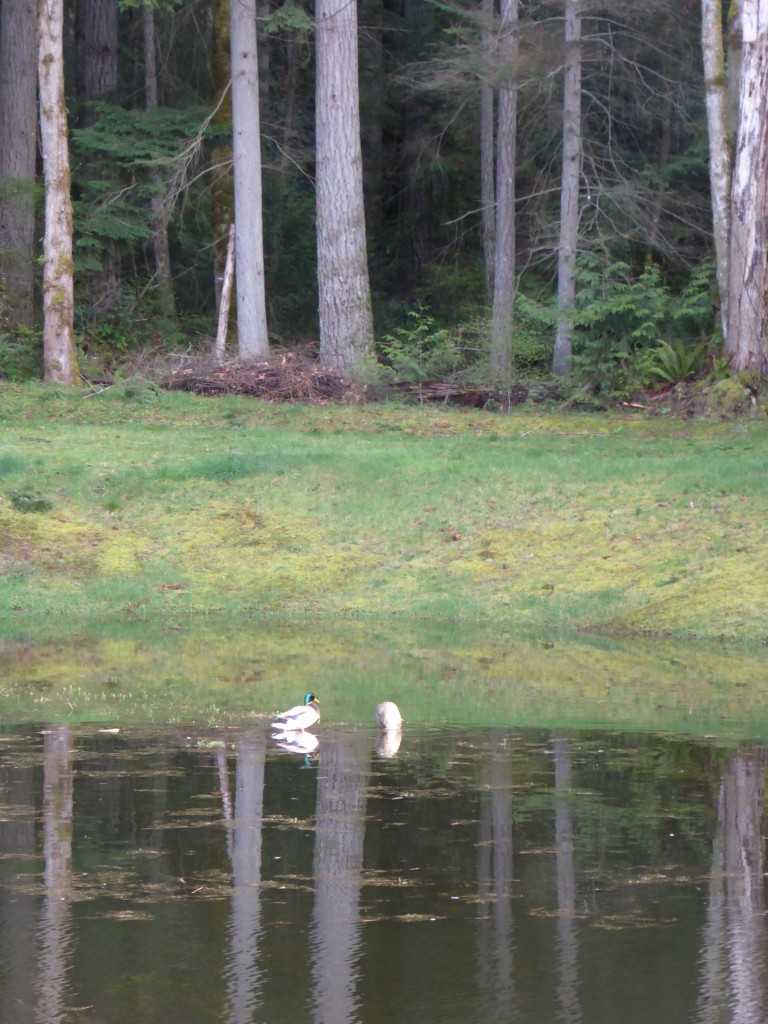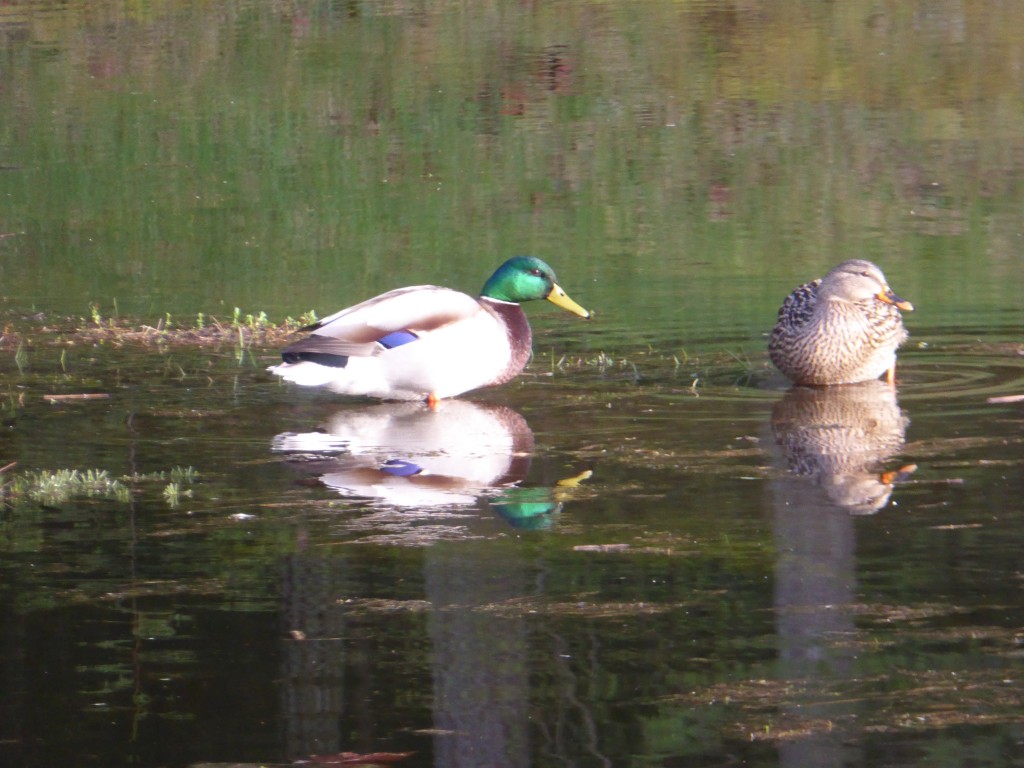 Preserve Story Walk.  A filled to overflowing parking lot on Saturday indicated lots of interest in the Illahee Preserve as 110 people joined the walk.  Josh Farley's blog coverage and photos can be accessed at:  http://pugetsoundblogs.com/bremertonbeat/2016/03/21/story-walk-the-persisting-illahee-preserve/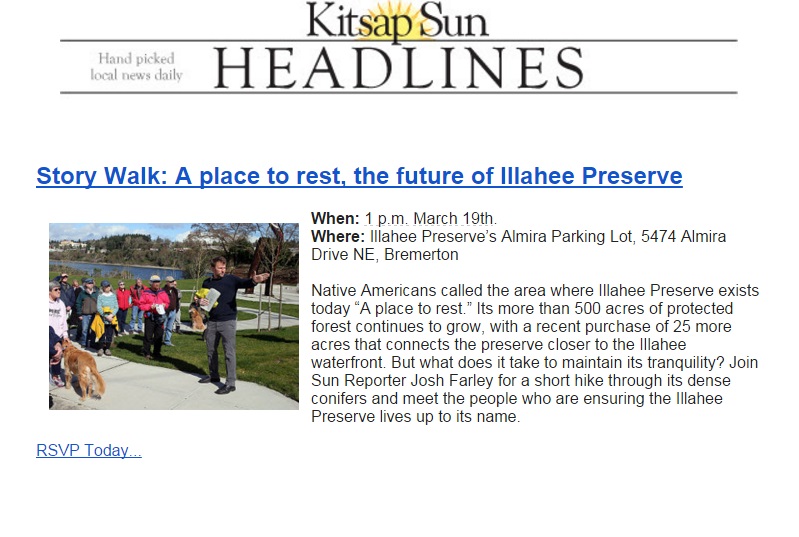 Work Party Friday.  Another major work party will occur this Friday (3/25/16) at the Preserve with the Washington Youth Academy cadets.  These work parties are coordinated by the East Bremerton Rotary and the plans are to get all the major work done before a busy summer season.
Wood Chips.  The goal with wood chips is to have all of these piles of chips on the trails by the end of the day.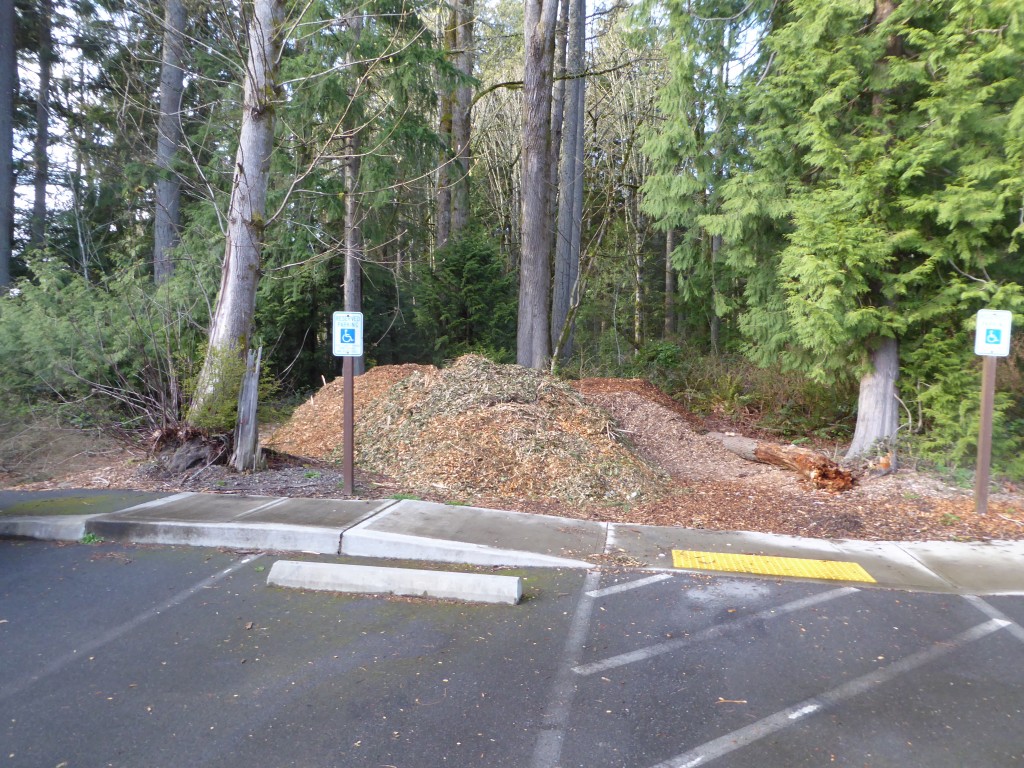 Preserve Rain Garden.  The rain garden are being reworked by Kitsap County to handle more runoff and will be planted soon with low profile native plants.  We took a picture of a concerned rufous-sided towhee who was soon to loose his home to the work.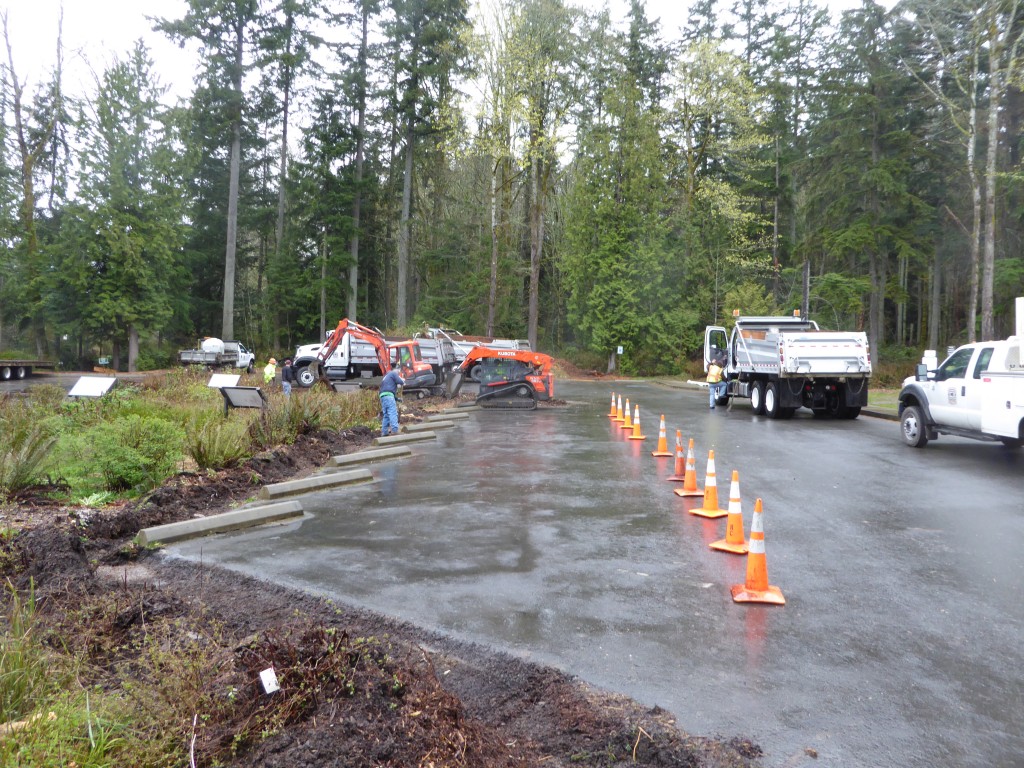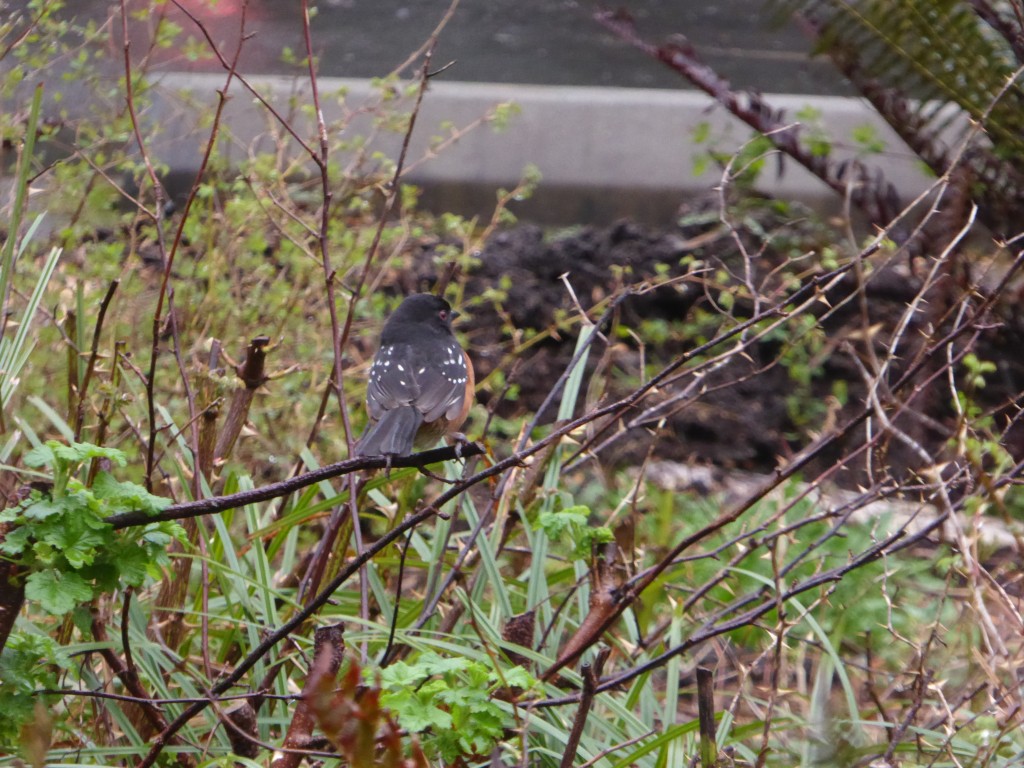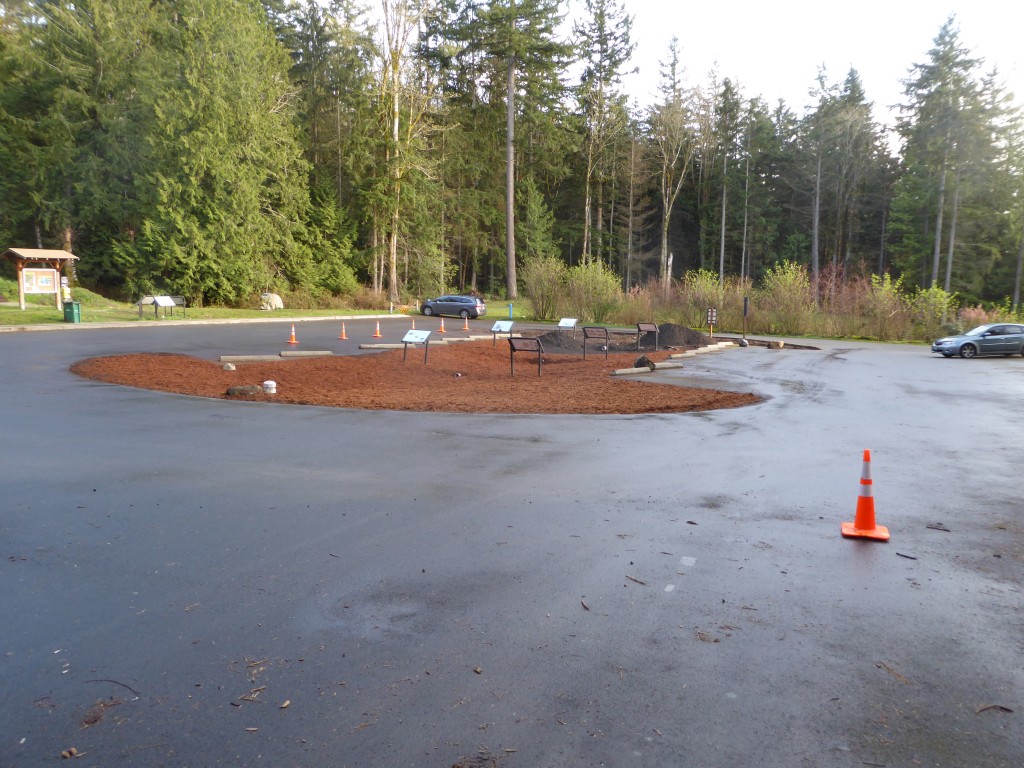 Restoration Plantings.  The plants that were removed are being salvaged for other uses, with a number of them being transferred to restoration areas within the Preserve.
Preserve Photos.  The first two are of storm damage.  The small flowers are from an Indian Plum with the last photo of the 500 year old Douglas fir tree that was one of the stops during the Story Walk mentioned earlier.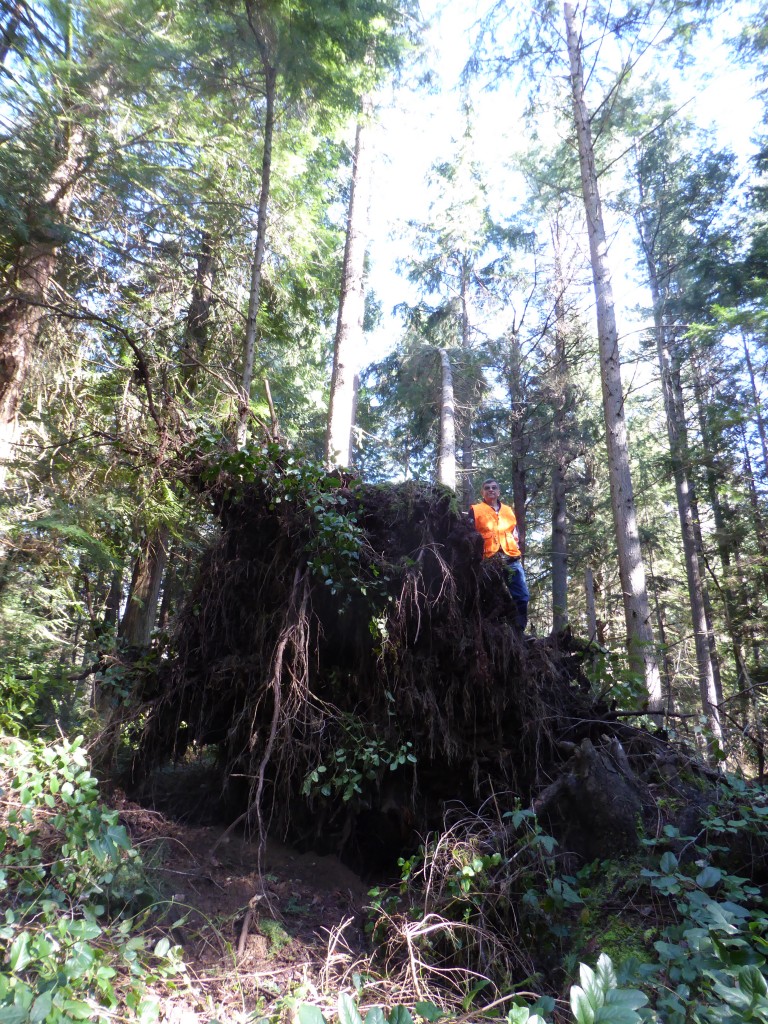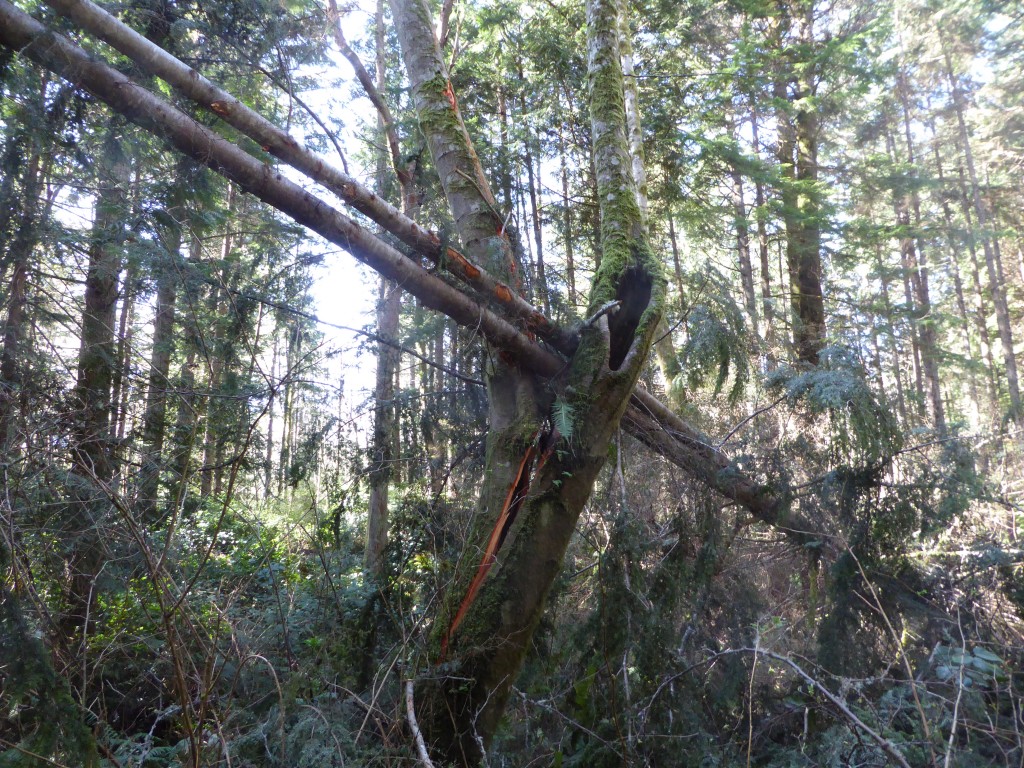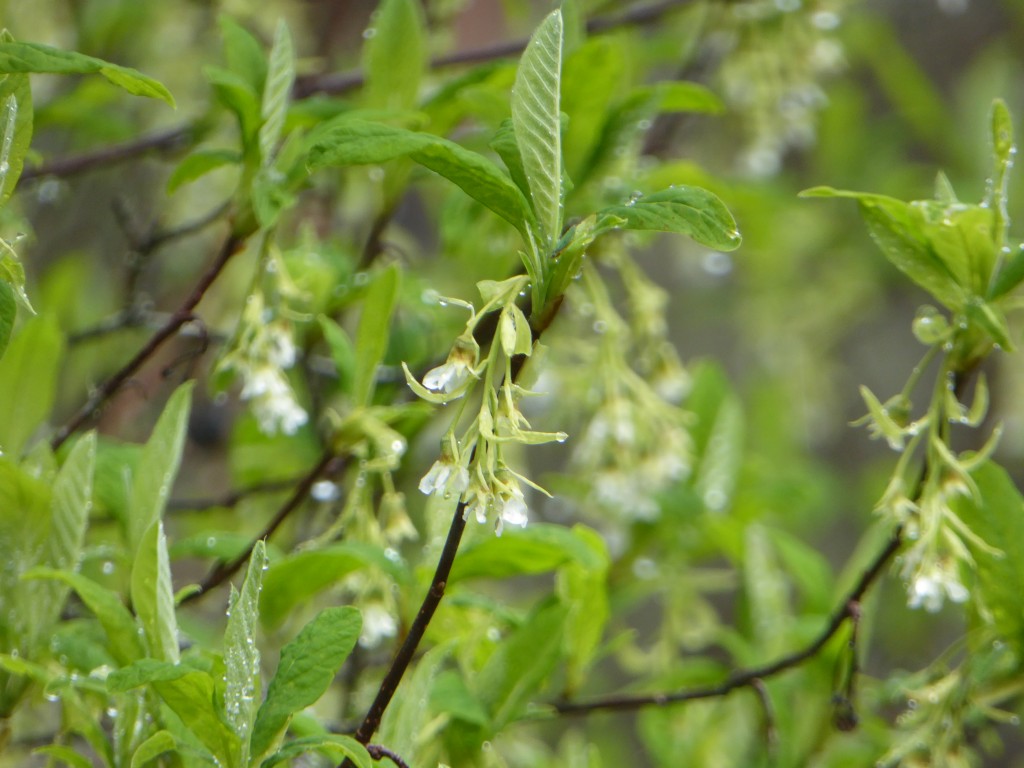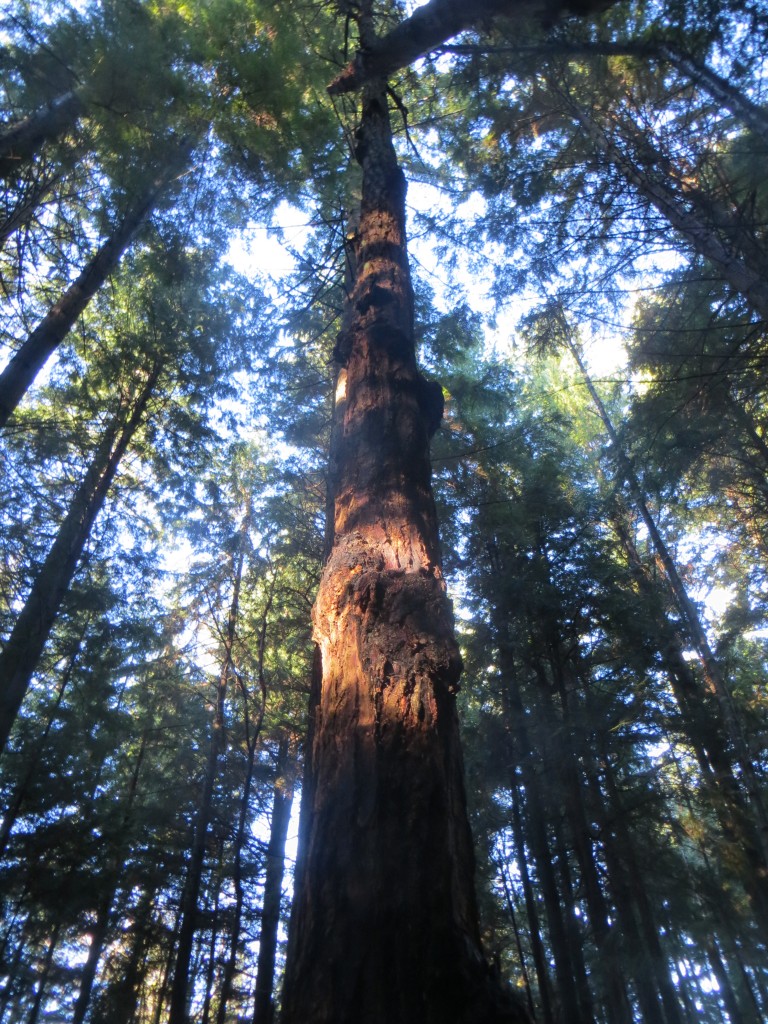 Port Asbestos Abatement.  Awhile back while at the Illahee community dock we noticed an abestos abatement going on in the uninhabited floors of the former Deitch house and asked to see where the asbestos was.  Turns out it was in a tiled over orange flooring in a bathroom (the first photo) and a small area of cement board in the overhead of an outside area (the second photo).  It is nice to see this proactive action by the Port to find and remove asbestos in its properties.