Wrong Bird Identified – Black Turnstone not Surfbird .  I misidentified the shorebird in the last Illahee Update.  I was so happy to see what I thought was a Surfbird I didn't closely examine its close cousin the Black Turnstone.  If that wasn't bad enough I had a photo in a book that shows the two look alikes side by side, including an easy giveaway, the color of their feet.  The Black Turnstone is the bird on the right and has purple tinted colored feet.  A Surfbird has yellow feet.  Thanks to Chris for quickly catching my error.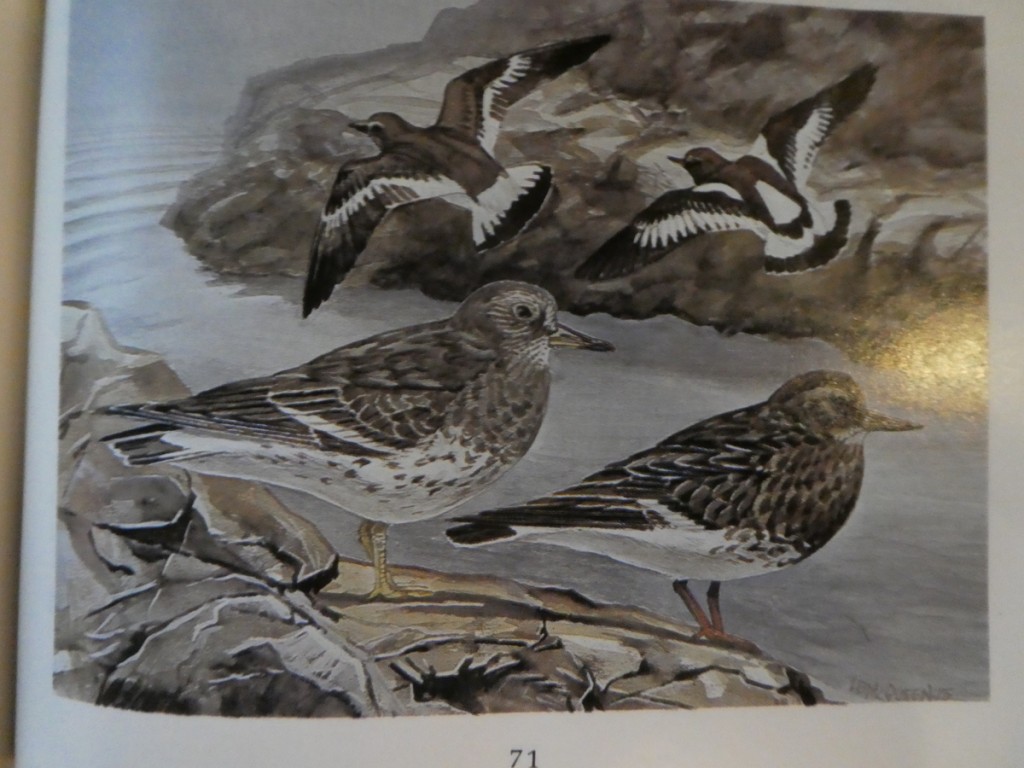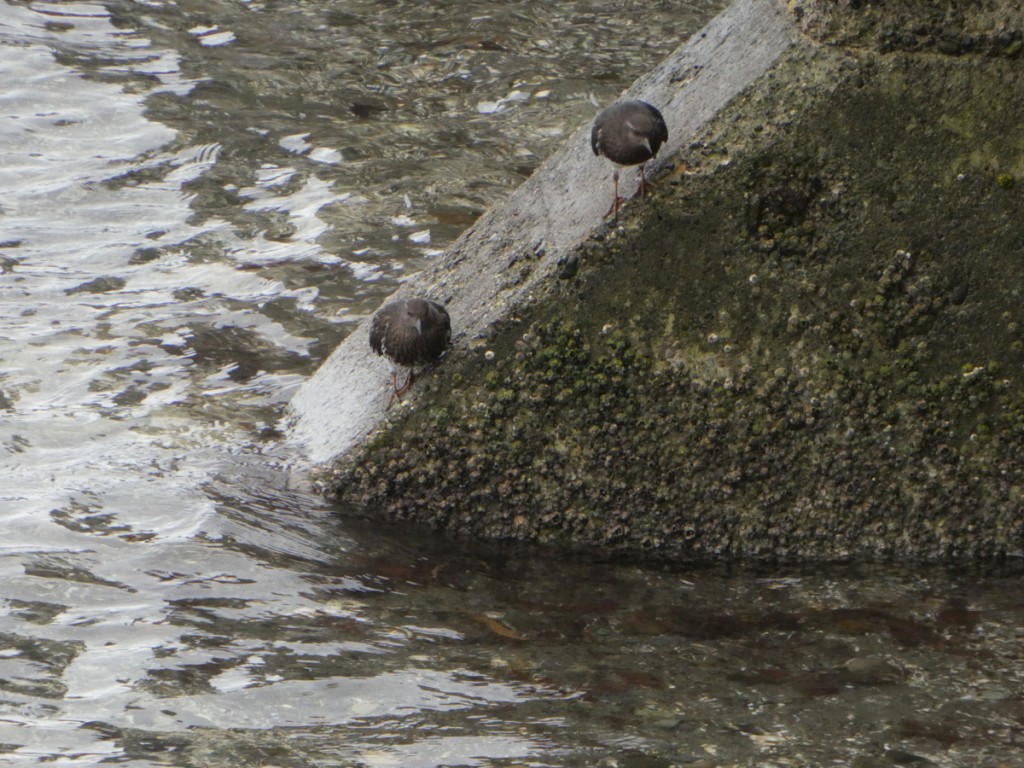 King Tides.  We noticed the Black Turnstones when trying to capture the height of the first King Tide in January (1/5/18) by photographing the concrete stairway at the Port of Illahee dock to use as a reference point.  Without strong winds or extreme low pressure all the recent 13 foot plus tides have not seemed excessively high, and come up to the third step under the top landing.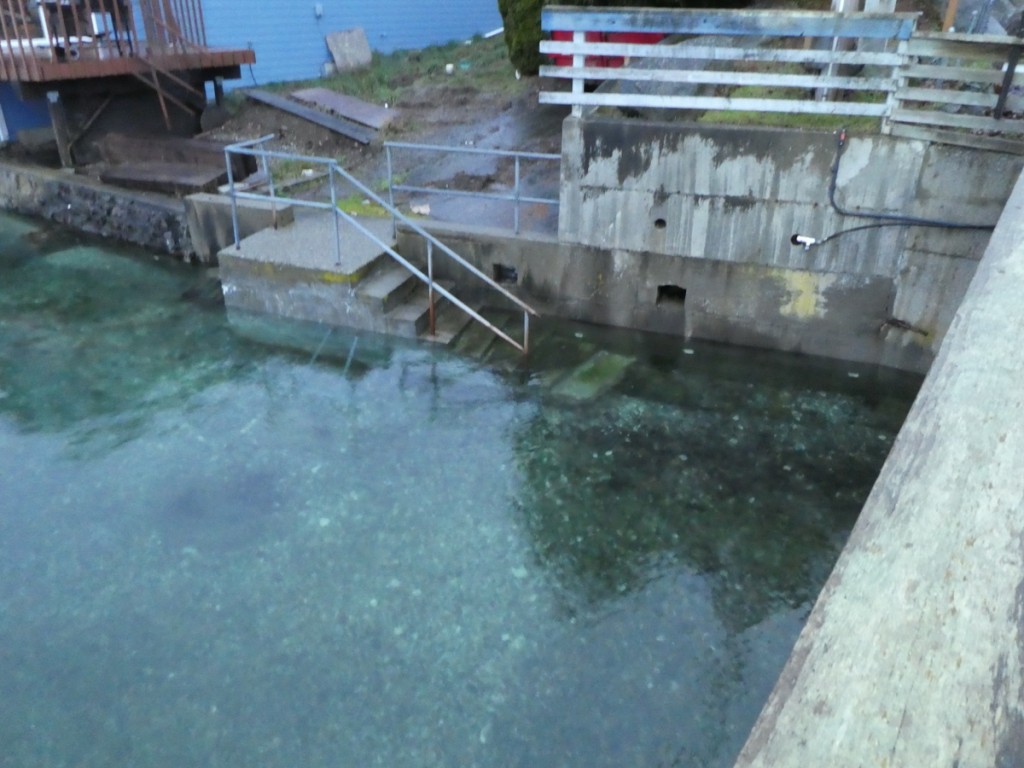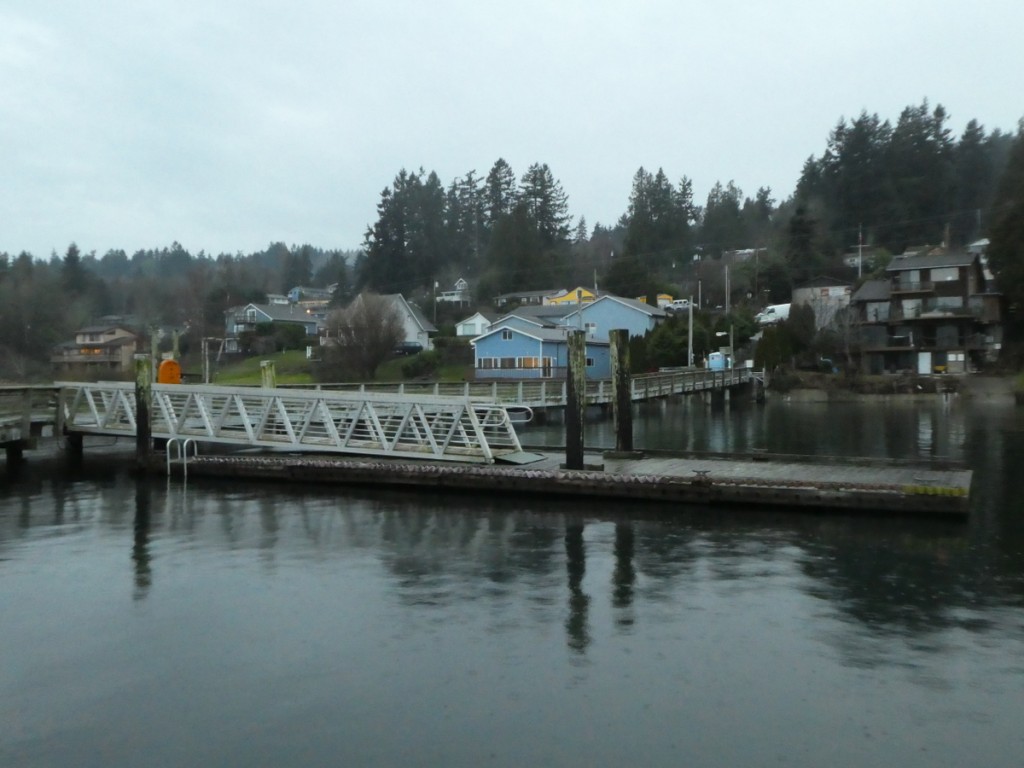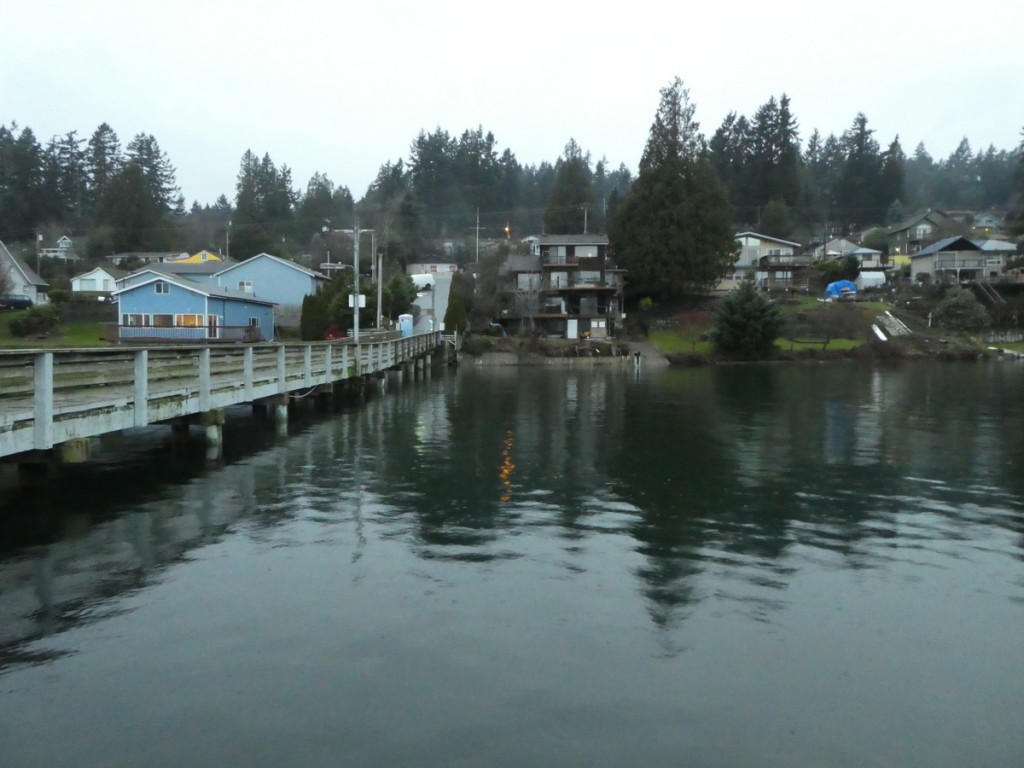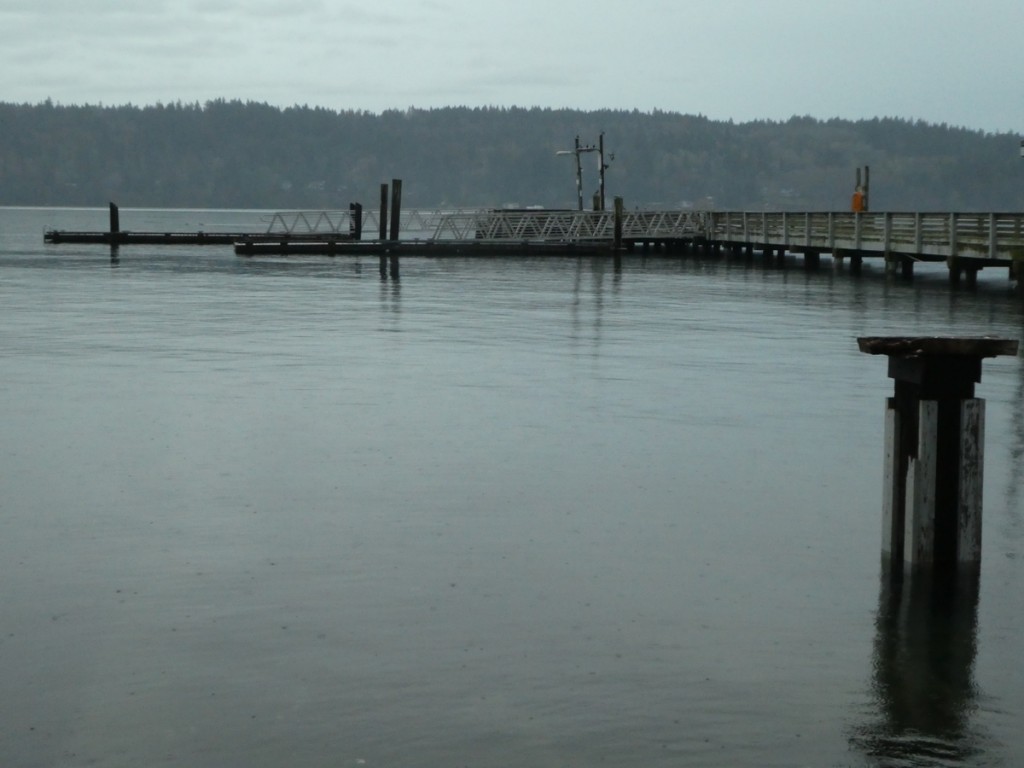 Community Ditch Cleanup.  When this ditch at the end of Hicks Ave got clogged the neighbors gathered this past Saturday morning and cleaned it out.  The water in now flowing freely down the ditch and into the culvert as can be seen from the last photo taken today.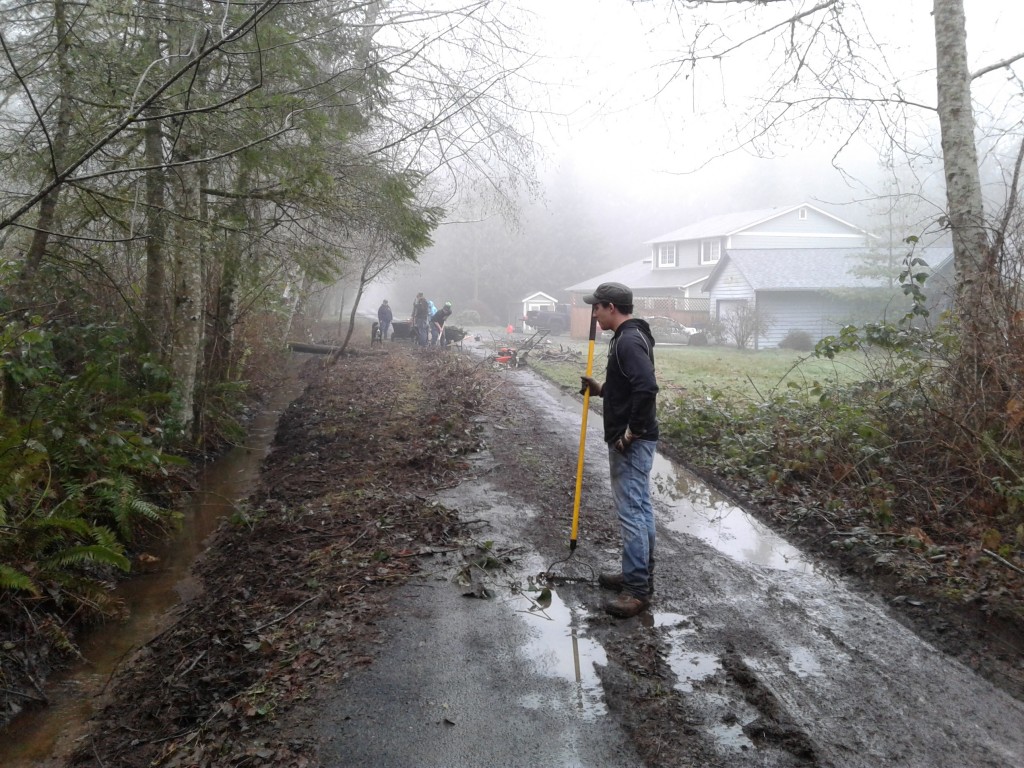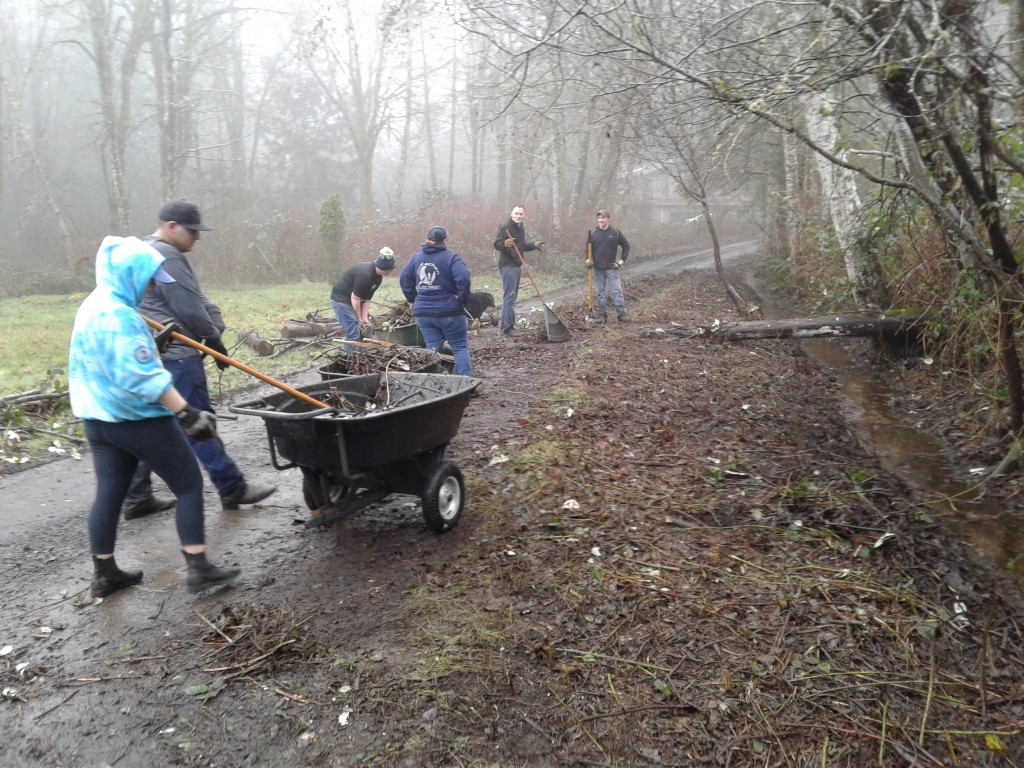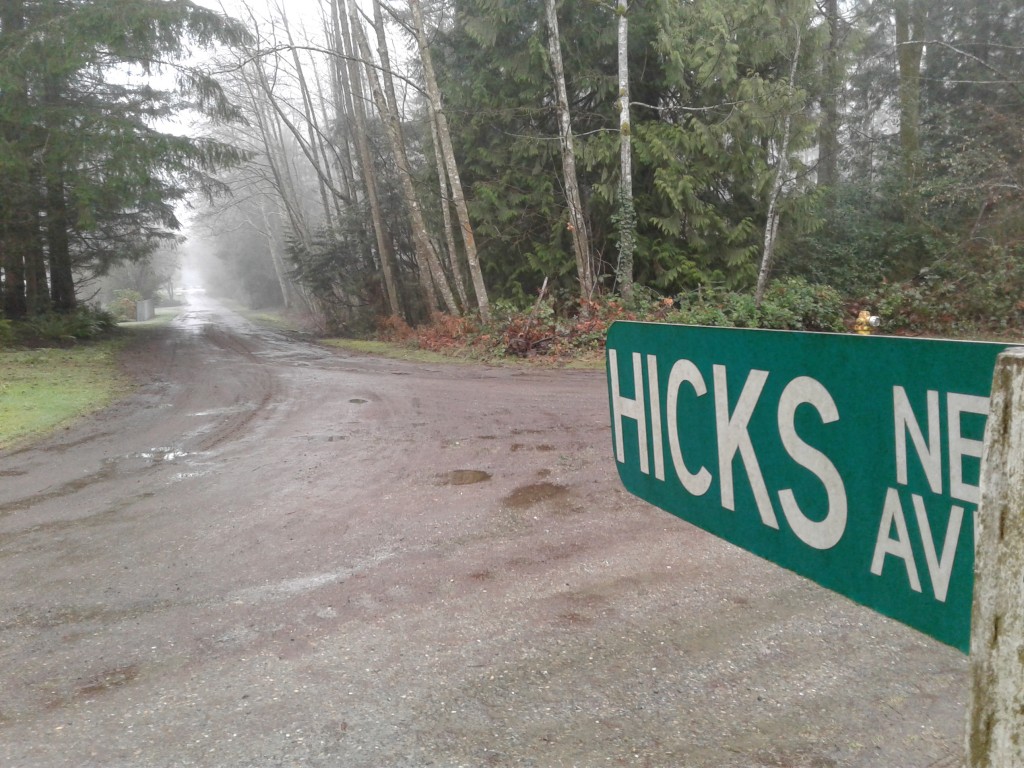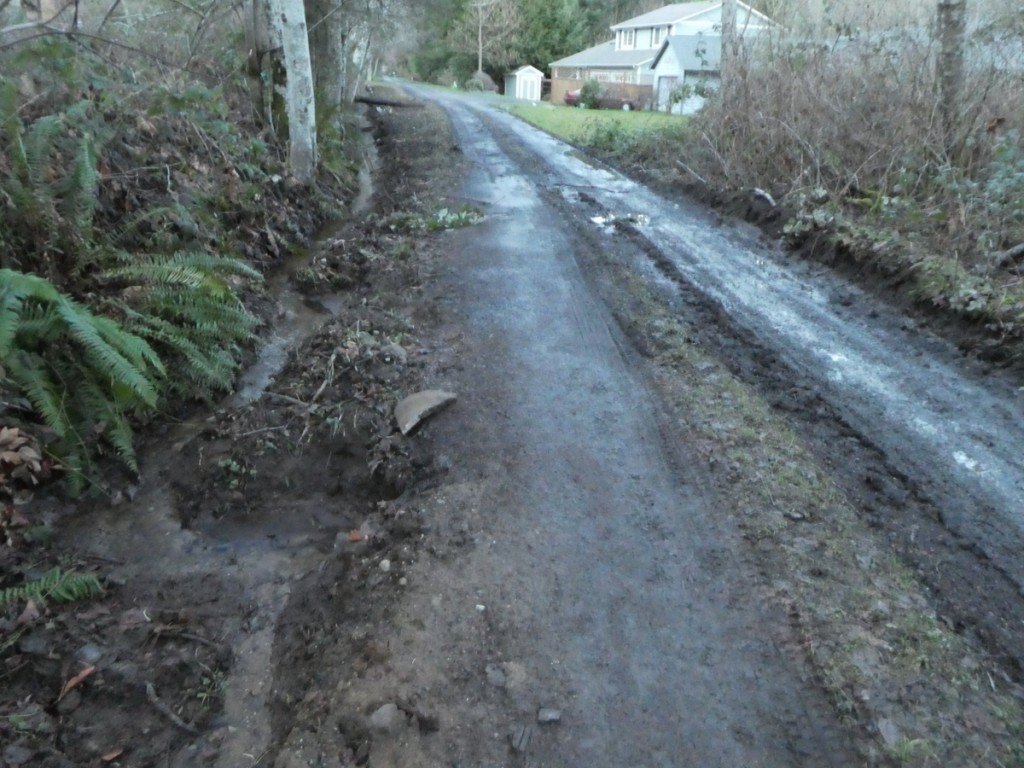 Local Blossoms.  Mostly end of January photos of local plants.